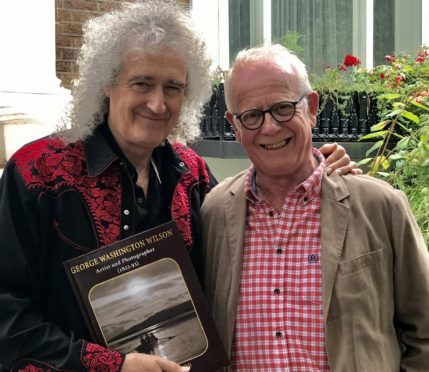 Queen Victoria's Royal Deeside photographer George Washington Wilson is celebrated in a new book being supported by rock star – and Queen guitarist – Brian May, discovers Michael Alexander
He was a pioneering Aberdeen photographer who established himself as one of Scotland's premier portrait photographers working for Queen Victoria and Prince Albert in 1860.
Now the work of George Washington Wilson, whose innovations in stereoscopic photography created some of the most captivating 3-D photographs of the period, are being celebrated in a new book.
Professor Roger Taylor – a retired commercial and industrial photographer who later taught on the Fine Art course at Sheffield College of Art – has produced George Washington Wilson, Artist and Photographer, which, for the very first time, allows readers to view Wilson's work in its original three-dimensional format.
Prof Roger Taylor, the world authority on Wilson, traces his career, captures the essence of the man and presents a gallery of his work in colour – from striking landscape imagery to portraits of royals – with over 80 3-D stereo cards which can be viewed with the complimentary viewer (Lite OWL, designed by Queen guitarist Brian May, included with the book).
Brian May is one of the world's foremost collectors of 3-D photography, and his archive includes many works by George Washington Wilson and in this collaboration  with Prof Taylor, he shares images from the collection.
Wilson began his career as a portrait miniature painter, but in the early 1850s he took up photography and established a portrait studio in his home town of Aberdeen.
One of his earliest commissions was to photograph the construction of the new Balmoral Castle, and the success of these studies led to other assignments, including portrait sessions of Queen Victoria and members of the Royal Family.
He was subsequently appointed Photographer to the Queen.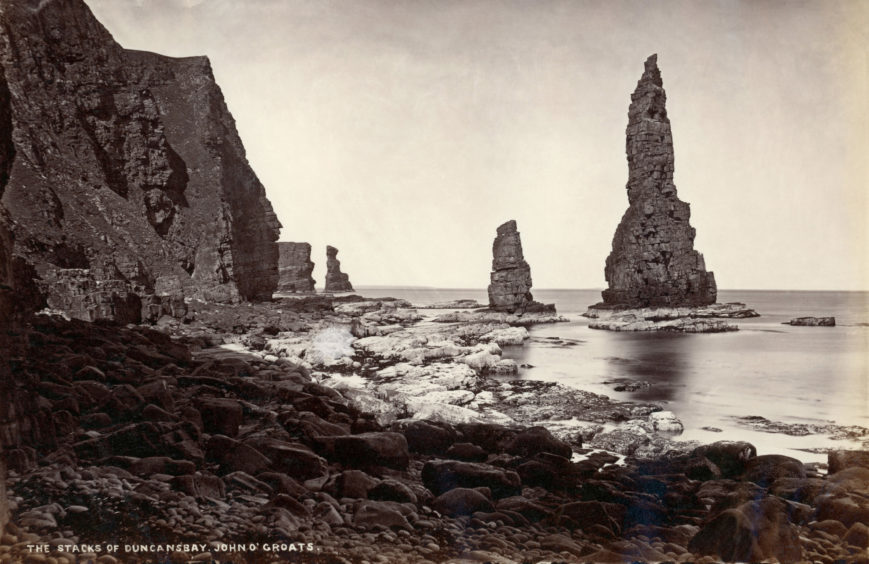 By the 1860's Wilson had established his national reputation through a series of technical and aesthetic innovations that significantly advanced the art of stereoscopy and topographic photography.
As a result, his business as a photographer, publisher and retailer of images for the tourist market rapidly expanded, and within a few years he dominated the field.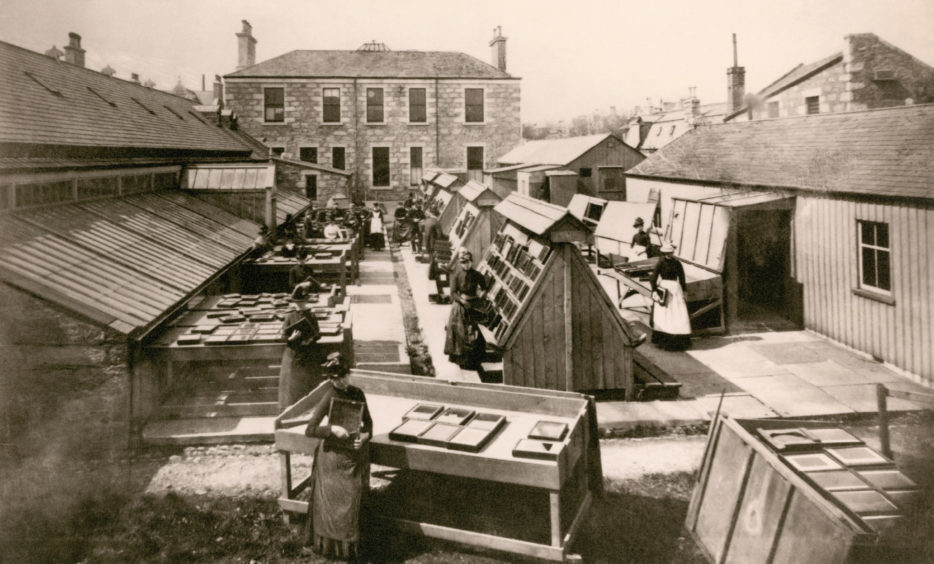 Prof Taylor, who is a senior research fellow at De Montfort University, where he is now Professor Emeritus, said: "During the mid-Victorian period George Washington Wilson became a household name for the consistent quality of his photographs.
"Above all, he was universally acknowledged as a leading exponent of stereoscopic photography, a fashionable craze which fired up hearts and imaginations throughout the nation.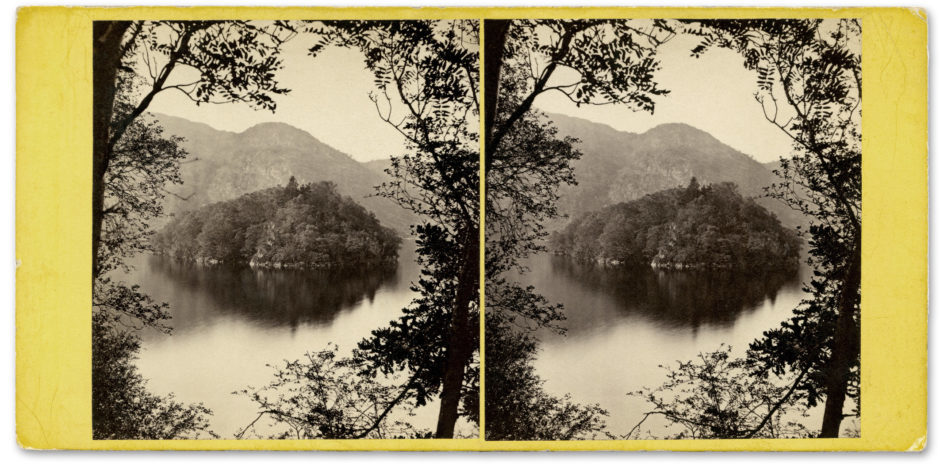 "For much of the 20th century his work fell out of fashion and was largely disregarded, but this splendid new edition corrects this oversight by presenting his achievements in a way that invites a full reappraisal."
Brian May's introduction to stereoscopy was as a child finding 3-D cards in his breakfast cereal.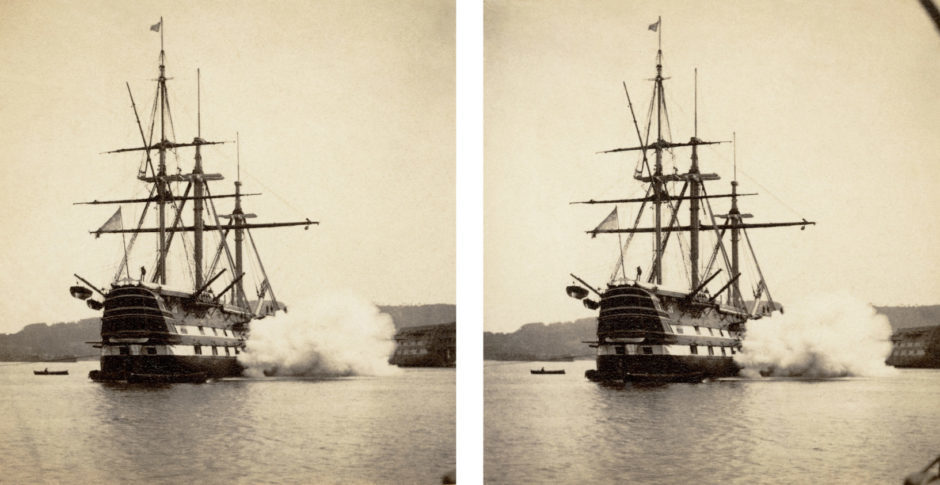 In the 1950s Weetabix gave away free coloured stereo cards in their packets, along with an opportunity to send off one-and- sixpence for the stereoscope required to view them.
Brian, discovering that he could free- view them without the viewer too, was entranced, and quickly figured out how to make his own stereo views, and was hooked for life.
He said: "It's my great pleasure to introduce to you all this beautiful book, at the request of its author, my great friend Professor Roger Taylor.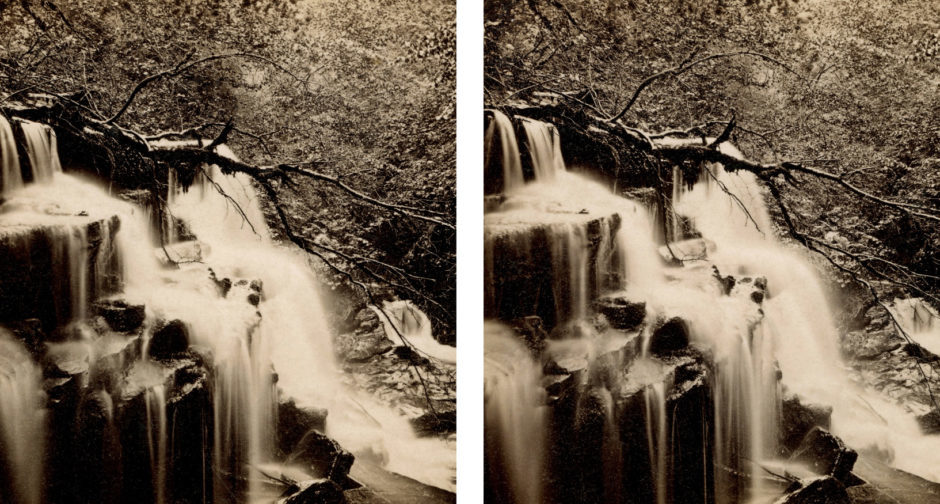 "It's been many years in the making, and I'm confident it will have been worth every minute.
"It presents the life and work of celebrated Scottish landscape photographer George Washington Wilson, who with great skill and flair, photographed the unique beauties of the Scottish countryside in the 1860s with his stereoscopic camera.
"The resulting 3-D images proved immensely successful and established Wilson's national reputation as a pre-eminent photographer.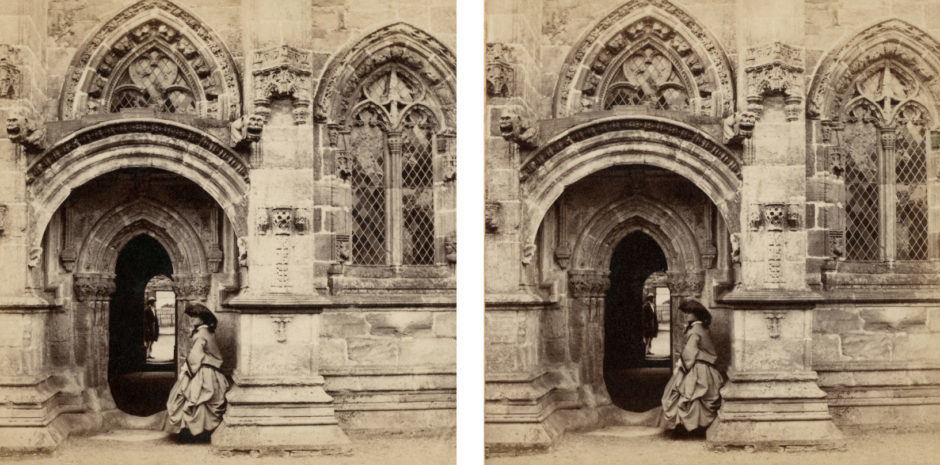 "Now, courtesy of the Lite OWL included with every book, Wilson's images can be experienced in exactly the same way they were enjoyed by the Victorian public."
Brian published the book under his fine art publishing company, The London Stereoscopic Company (LSC). While Prof Taylor  is author of the book, Brian wrote the introduction.
This is the sixth stereo book Brian his published under the LSC and Brian has one of the largest collections of stereo cards in the world.
Brian designed a viewer and named it an Owl and all of his books include one to bring the images to life.
*George Washington Wilson, by Prof Roger Taylor, intro by Brian May,  is published by The London Stereoscopic Company , £30 www.londonstereo.com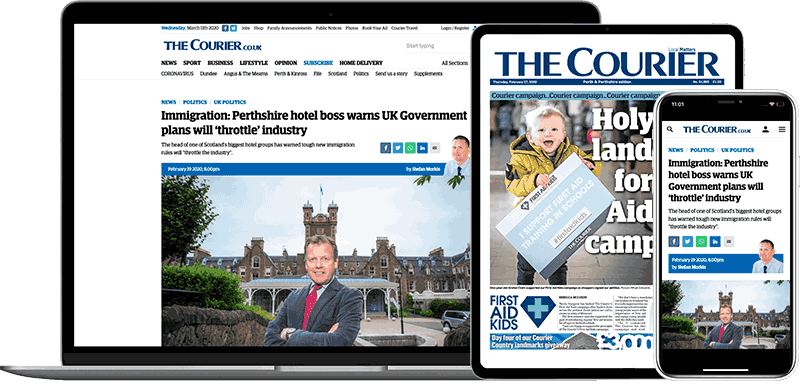 Help support quality local journalism … become a digital subscriber to The Courier
For as little as £5.99 a month you can access all of our content, including Premium articles.
Subscribe