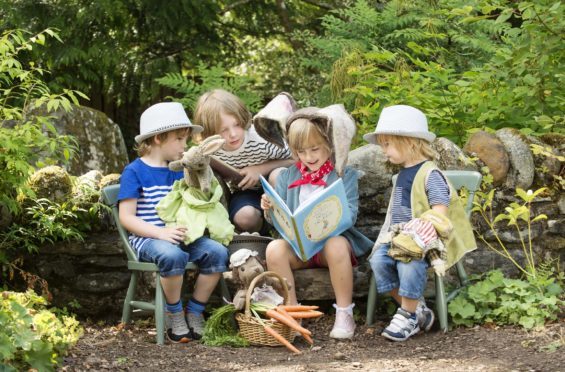 From Peter Rabbit and the Gruffalo to Treasure Island and the Beano, there's something for children of all ages in VisitScotland's Storybook Trail.
Full of magical tales and places to visit, a new map shows where in Scotland some of our favourite fictional characters have come to life. Featuring a collection of children's books which have been set in, or inspired by, Scotland, the map includes some favourite classics which have been read and re-read by children for decades, as well as newer stories.
The idea of the trail is to encourage children and families to read the books together as well as get out and explore the beautiful Scottish landscapes which inspired them, so readers can create their very own adventures. Jenni Steele, VisitScotland's film & creative industries manager, explains the inspiration behind the project.
"Writers have been inspired by Scotland for centuries and we've previously worked with a number of publishers and authors on books for adults which have connections to Scotland, which help promote the destinations. So we wanted to highlight the range of children's books that also have links to Scotland," she says.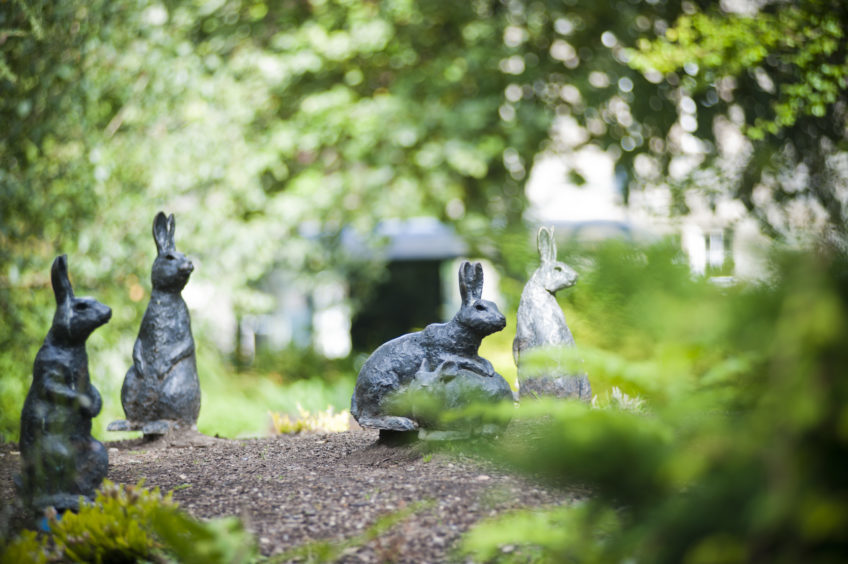 Aimed primarily at children under 14, there is a wide range of books featured to suit all ages.
"Adults are key to this too, as many will have read the books growing up and may want to encourage their own families to read them, or visit the places associated with the stories," explains Jenni.
"There's something extremely nostalgic about re-reading childhood books and rediscovering places that hold special memories, especially if you're sharing the experience with younger members of the family."
The Gruffalo makes an appearance in the trail, as there is a woodland walk linked to the Scots version of the stories in Argyll; faithful hound Greyfriars Bobby is there – a firm favourite when it comes to tales of old Edinburgh; and Peter Rabbit and friends are included, as Beatrix Potter took inspiration from the Perthshire countryside for her stories.
The author spent holidays with her family when she was a young woman and it was here that she further developed her love for nature and wildlife. She had a pet rabbit and it was from Dunked that she first penned a letter to a friend's child, in which she told the story of a little rabbit's adventures with other furry friends. There's a great exhibition and garden where visitors can find out lots more about her tales at Birnam Arts.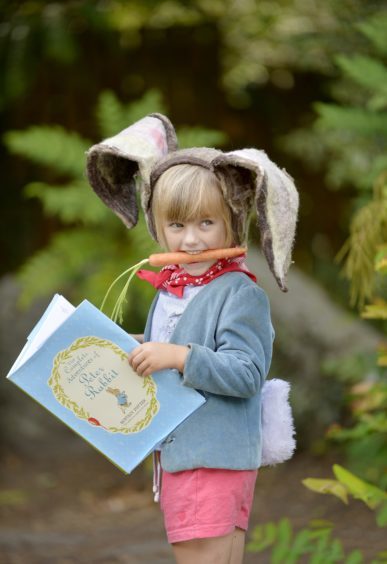 The Angus town of Kirriemuir is the birthplace of JM Barrie, the author of Peter Pan. This is an intriguing cottage where the writer grew up and there is also a statue of Peter Pan in the garden.
Meanwhile, of course, Dundee is home to characters from some of Scotland's favourite comic strips – including the Beano, the Dandy and Oor Wullie –and there's a great exhibition to celebrate the Beano's 80th birthday at the city's McManus Galleries.
"These are firm favourites in Scotland and just had to be included in the trail," smiles Jenni.
Scotland's Storybook Trail final leaflet
"They go back decades, with many people buying them weekly, or receiving annuals every Christmas. There will be parents and grandparents who will want to share their fondness for these characters with their own children and grandchildren.
"It also seemed fitting to include them, as Beano celebrates its 80th birthday this year – a significant milestone in Scotland's literary heritage," she continues.
The trail coincides with the Year of Young People and Jenni reflects on the importance of storytelling for youngsters.
"It's important for children to develop reading skills and engage with books so as they build a love of books for the future and gain valuable literacy skills for life," she says. "It also helps them to express themselves, develop creative minds and have an appetite for adventure, magic and fun."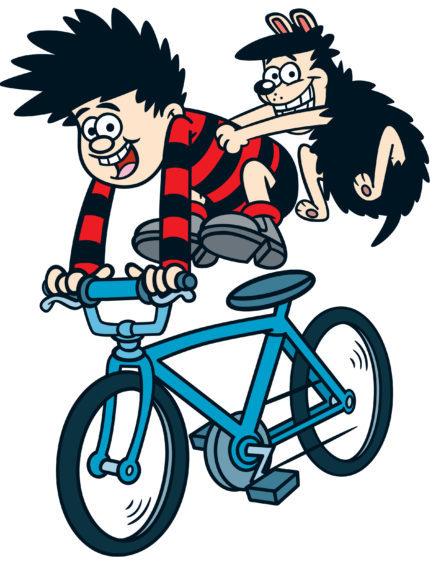 She hopes that visitors of all ages, not just kids, will appreciate the rich literary culture right across Scotland.
"They might find out something new they weren't aware of before and want to go and experience the places that inspired the stories and their writers. People can use the trail to explore one part of Scotland or try to tick them off and visit all the locations – it's up to them!"
The map is available to download at www.visitscotland.com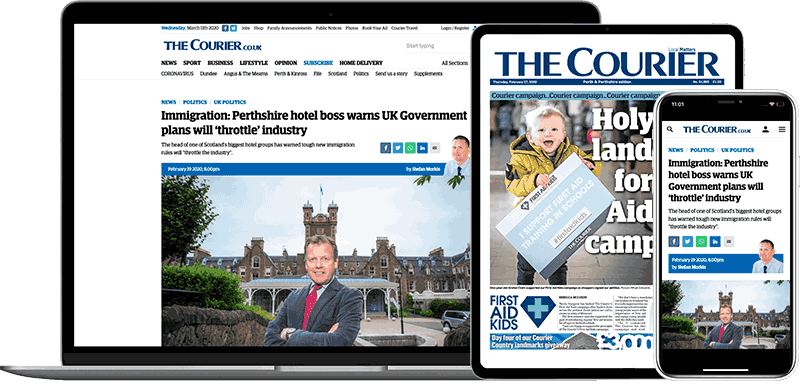 Help support quality local journalism … become a digital subscriber to The Courier
For as little as £5.99 a month you can access all of our content, including Premium articles.
Subscribe