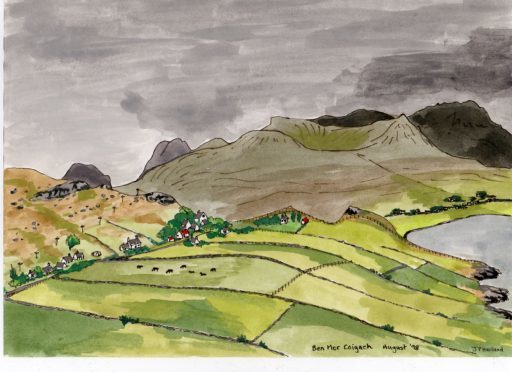 Author and artist Jack Harland has captured his passion for hillwalking in a new book, discovers Caroline Lindsay
The kids of today seem to have it all but, for Jack Harland, growing up in the 1950s and 60s suited him down to the ground.
"I've always had the spirit of adventure and a love of wild and rugged places – the burn, the wood and the old colliery slag heaps were my playgrounds," the author and artist recalls.
"I'll always be grateful I went to Scouts because that was the only way an ordinary lad like me could experience wider horizons – summer camps introduced me to the mountains where I climbed the screes and crags, explored the windy ridges and was thrilled by this new world."
After studying geography at Dundee University, Jack loved it so much that he decided to teach the subject and his love of the great outdoors had to take a back seat.
"My hillwalking and climbing dreams could not compete with the demands of falling in love, building a career and being a father to four children, so for many years my boots gathered dust," he says.
It was only when he retired as head teacher at Bridge of Don Academy in 2013 that Jack had time to focus on completing the Munros, climbing the last one, Stob Coire an Laoigh in the Grey Corries, in 2015.
"Retirement also gave me more time to paint, draw, make maps and write, all of which led to the publication of Highland Journal 1, The Making of a Hillwalker – an illustrated memoir looking back on my adventures – in June of this year," Jack smiles.
"I long ago fell head over heels in love with the Highlands and have seen so much beauty in all its corners – the landscape is a perfect blend of sea, loch and mountain, creating truly beautiful scenery. We are so lucky in Scotland to have such complex and wonderful rocks, many areas being of world importance.
"I also love the hardy wildlife and marvel at how the creatures of our mountains survive the extreme conditions. I get much pleasure watching dotterel feeding; ptarmigan with their chicks; mountain hares running up icy slopes; stags, pumped-up with testosterone, clashing antlers; snow buntings sharing my lunch and all the other animals adapted to our high and exposed places.
"Most of all, though, I love the freedom that I get on my hillwalking trips – cares soon begin to diminish and then fade from my mind.
"I find peace in the elemental world of the mountains, a peace that lasts for days after my return.
Jack points out that hillwalking in the Highlands is potentially dangerous and it's important to always take weather conditions into account and be properly prepared.
"Have the right clothing and equipment (there is a useful checklist in the first chapter of Highland Journal), always carry a map and know how to navigate," he advises. I would recommend going with experienced hillwalkers until you're more confident. Hillwalking becomes mountaineering in winter when the snow is down."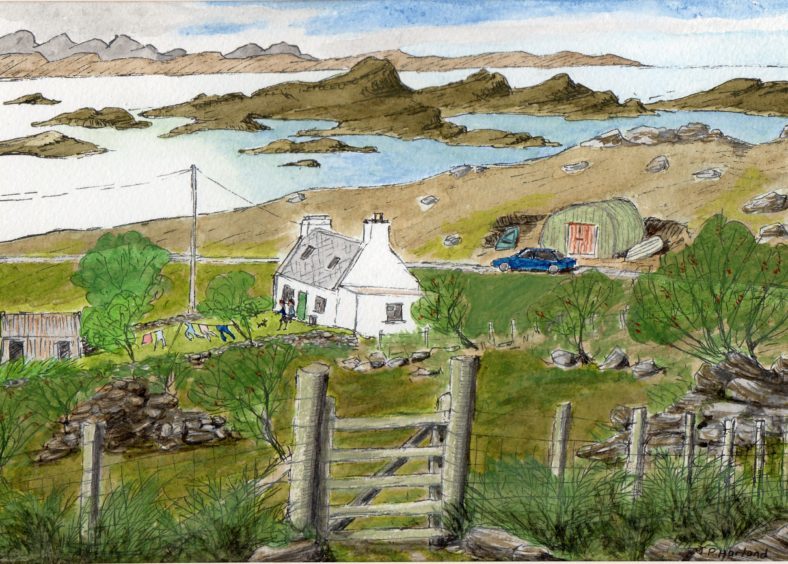 Highland Journal 1: The Making of a Hillwalker  by Jack P. Harland is published by Troubadour, £15.99.
Jack will be signing copies of his book in Wartestones, Commercial Street, Dundee, at 11am today.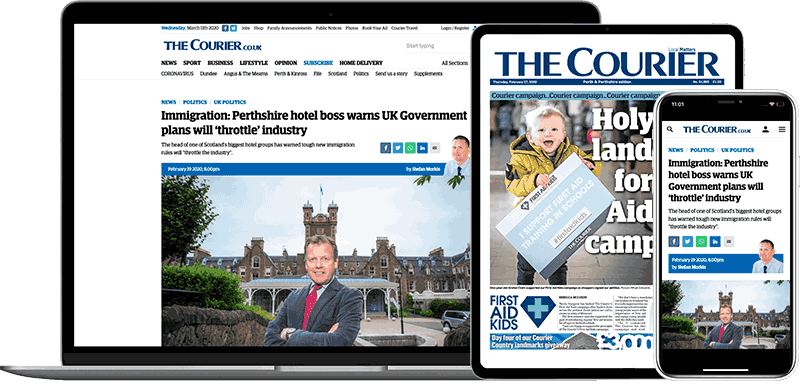 Help support quality local journalism … become a digital subscriber to The Courier
For as little as £5.99 a month you can access all of our content, including Premium articles.
Subscribe