Author Conner McAleese tells Caroline Lindsay how writing has helped harness his anxiety and the woman who inspired his new book.
Local writer Conner McAleese freely admits he's always suffered from anxiety. "Anxious about friends not being friends any more, or rent not being paid and being made homeless," he says.
"But anxiety gave me feelings, feelings I couldn't decipher and so I attached (admittedly catastrophised) stories to the feelings – my first real attempt at story writing," the young Monifieth author explains.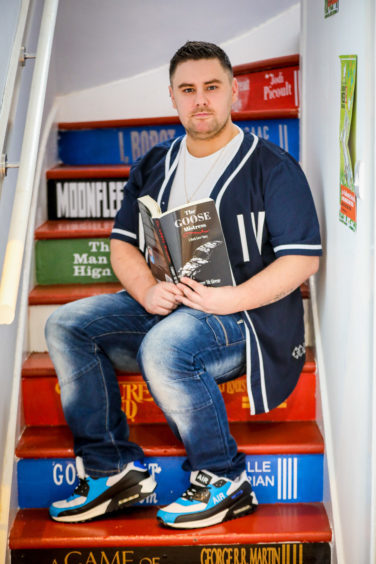 "I don't have a long list of funny anecdotes about how I always wanted to be a writer. I didn't."
Initially writing fantasy, he quit that once he realised that "no fantasy is wholly unique."
Once he'd graduated, and with one complete novel under his belt, he gave himself six months to "make it big", as he puts it.
"But Christmas came quickly, rejections came quicker and by January I was penniless, shocked and without a book deal," he recalls.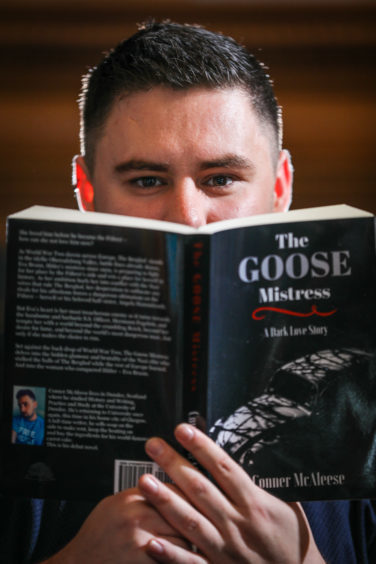 But not without book ideas. he rallied – he got a job, rewrote the book while working 40 hours a week in a soap shop and moved on.
"I decided to study writing and started my MLitt in September 2016," he says. "If I wasn't good enough now, I reasoned, I'd make damn sure I was in the future."
It was a documentary on Channel 5 about Hitler and his mistress Eva Braun that inspired Conner's latest novel The Goose Mistress.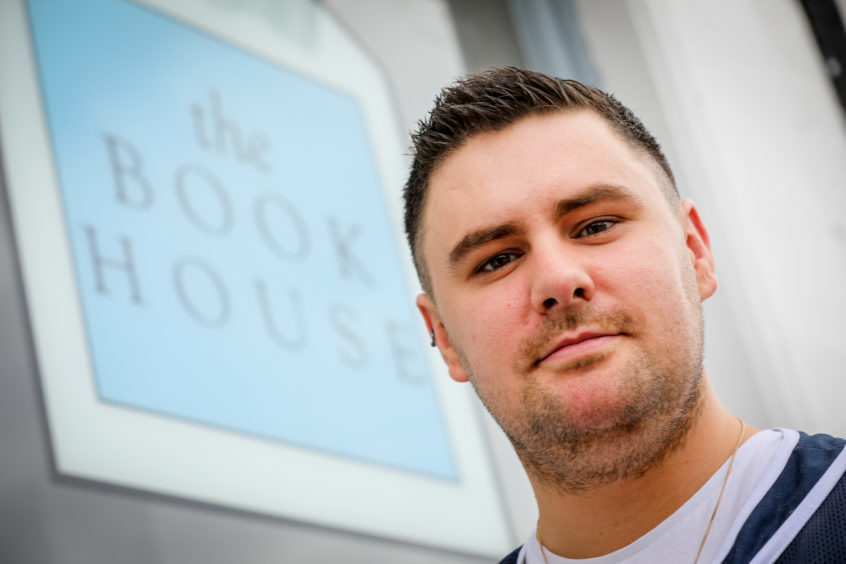 Hidden in the Obersalzburg Valley, at Hitler's country retreat, the Berghof, Eva is kept a secret from all but the highest in the Nazi circle. A secretary to most, only a few know who she is, and to them, she is a threat to their own positions. But as the war turns sour, and Hitler's mind mirrors his empire and begins to crumble, Eva's ambitions break free and a handsome young SS officer offers her a way out – if she's willing to run.
"I was inspired by historical writers Philippa Gregory and Alison Weir primarily," says Conner.
"Their detailing of the subtle ways women held power – with or without a crown – in pre-Renaissance England has always enthralled me. But it was the historian in me, frustrated by a lack of evidence as to who Eva really was, that drove the book – and myself – into the arms of fiction.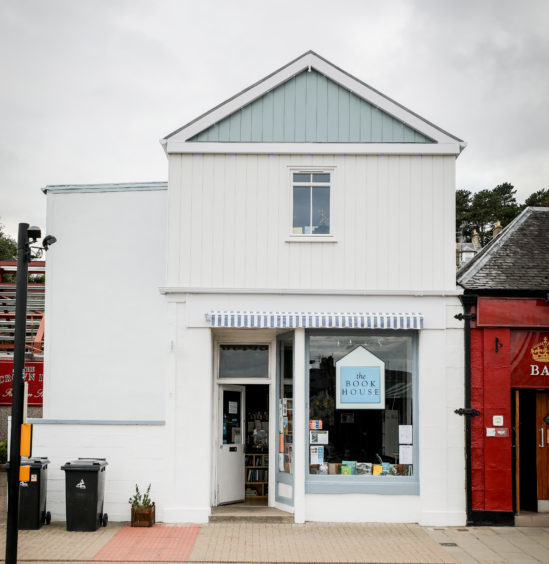 "I used all the historical sources I could gather and constructed a foundation on which to build 'My Eva' as I like to call her, and her story during the Second World War."
As happy as a sand boy in a world of words, he reveals: "I love the construction. I love forming paragraphs – especially long ones – and how the words look on the page. But, mostly, I love the solitude of writing – the exclusion of the real world and the inhabiting of my own fictitious one. I can't describe how amazing it feels."
Conner's book launch took place at The Book House in Monifieth, an independent book shop that champions local writers including Sandra Ireland and Sheena MacDonald, and he's looking forward to promoting the book for the rest of the year.
"I'm heading back to uni to do an MSc in history at the University of Glasgow to work on building my skills so I can complete a PhD – I need a day job, no matter how successful the writing becomes," says Conner, who has just finished writing a thriller and is about to start work on a short horror story collection.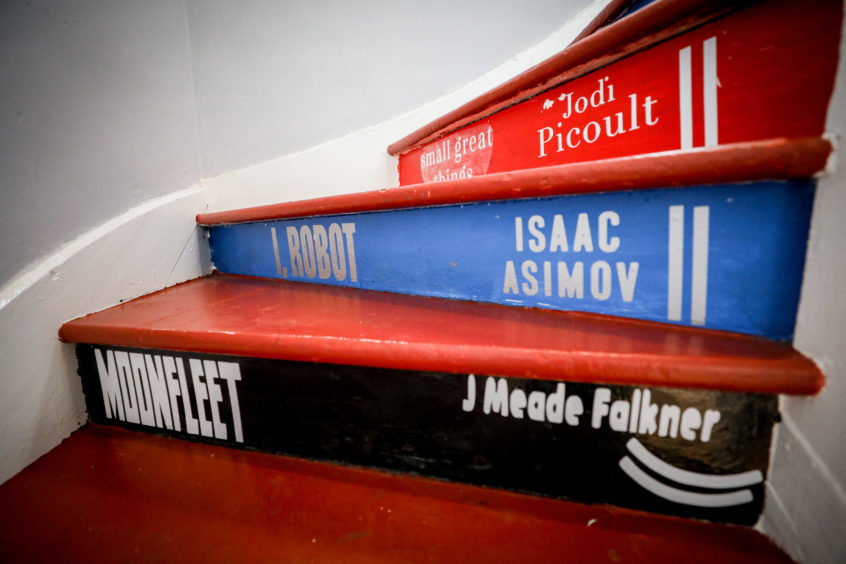 "I'd love to write a classic horror novel so I'm going to start small and work my way up," he smiles.
And his advice to would-be writers? "Keep on truckin'. Take inspiration from your favourite books but love your own by creating characters you are intrigued by and plots that only you could come up with. The market is crowded and everyone else's book is already taken – you've got to find yours!"
The Goose Mistress is available from The Book House in Monifieth and from www.amazon.co.uk, £10.78, Dark Ink Press.