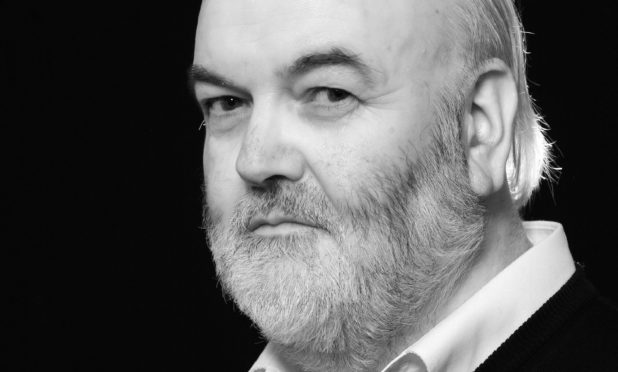 They say he's one of the best poets you've never heard of – or, more accurately, have not yet heard of – and the publication of a collection of poetry by Jim Stewart is as much a testimony to love, respect and friendship as it is to his talent.
But let's start with the talent. When it became known that Jim's work was to be published, Dundee's Makar, W.N. (Bill) Herbert, predicted the collection would "establish Jim Stewart, with a single volume, as one of the most significant Scottish poets of the last decade."
Besides that ringing endorsement, THIS: Tay Poems by Jim Stewart is the result of a loving promise to a dying man, and the collective efforts of a community of academics, friends and students to ensure it was published.
A well-respected scholar and a teacher of English and Creative Writing at the University of Dundee, Jim was an eminently popular figure among students and staff. He passed away aged 64 in June 2016 following a short battle with liver cancer.
A naturally reticent man, he shied away from making his poems public early in his career, instead focusing on supporting and encouraging his students. He gradually became more comfortable with the idea, and after his cancer diagnosis he said he wanted to produce a volume of his work.
His University of Dundee colleagues, Professor Kirsty Gunn and Dr Gail Low, promised they would help to make it happen, vowing to look after the project should he pass away before it was complete.
Following Jim's death, the university's English department launched a crowdfunding campaign to raise a minimum of £2,000 in order to publish his works. The target was reached in just two months – testimony, Gail Low says, to his popularity.
In addition, people dedicated their time to creating the finished product, from editing to creating graphics and etchings. They also worked closely with his family to ensure everything "is just the way Jim would have wanted it," Gail adds.
The result is an exquisitely observed collection, reflecting on life and nature.
In her foreword to the book, Kirsty writes: "A world intricate with life in all its variety and creativity, an ecosystem fretted with the actions and habits of creatures and seasons that is both everyday and wondrous."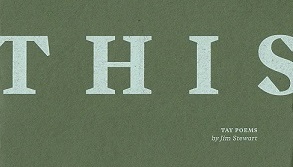 Born in Dundee in 1952, Jim Stewart took an MA in English at the University of Dundee in 1984 followed by a PhD at Edinburgh in 1990.
He specialised in the writing of Virginia Woolf, about whom he had published several articles and books. From 1988, he taught English at the University of Dundee and went on to work with the university's Writing Practice and Study programme.
He was made poet-in-residence at Tentsmuir Forest in 2013, his work appeared in various national and international publications, and he reviewed extensively.
THIS: Tay Poems by Jim Stewart was officially launched earlier this month
"To work with this collection has been a total gift from the start," Kirsty says.
Gail Low adds: "Jim was always measured and quiet. In some ways, he always put himself last in the queue.
"On the one hand, there is Jim that we love; Jim the teacher and the friend. On the other hand, I think the poetry ought to be given space."
This writer also had the pleasure of knowing Jim, and it is wonderful to see this collection of his poems come to fruition.
He regularly attended an open mic night that I set up many years ago and his support in its early days was invaluable.
For that was the man I knew: someone who put others before him. I wholly agree with Gail that it is finally Jim's time to shine – and shine he shall.
–              Writers Read Series – Live Wire featuring the work of Jim Stewart will take place on November 28 at Tonic Café, Dundee between 3pm – 5pm.
–              THIS: Tay Poems will be available at the event and also from Waterstones, Dundee; Topping & Company, St Andrews; and direct by contacting: k.j.gunn@dundee.ac.uk