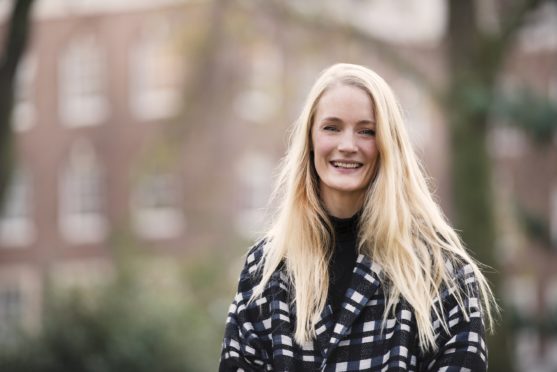 Describing herself as "a bit of a poacher-turned-gamekeeper", Lucy Foley explains how she came to writing from reading.
"I studied English literature at university and then went to work with books as a literary agent's assistant and then as a fiction editor at a publisher," she says.
It was while she was in publishing that she had the idea for her first novel, The Book of Lost and Found, and started working on it in the evening and at weekends.
"I kept it very secret from everyone as I was certain it was going to be a disaster and didn't want to humiliate myself," she laughs.
Lucy's latest book, The Hunting Party, is her debut crime novel. Nine people, friends since their time Oxford a decade ago, have travelled up from London to spend New Year's Eve in the wilderness of the Loch Corrin Estate.
"Everything comes to a crisis on New Year's Eve when the biggest secret of all is revealed," says Lucy. "The unforgiving wilderness contains many potential dangers: a notorious serial killer has murdered several victims nearby; the weather is turning from bad to worse and the estate itself conceals a dark secret…"
Lucy had wanted to write a modern version of the classic murder mystery for a while and had been rereading her Agatha Christies.
"I felt, increasingly, that a modern update on the formula was the sort of book I wanted to read. It sounds obvious but that's always been the way I've tried to work: write the book I want to read," she muses.
"It kept niggling away at me — but I needed a setting and a plot. Then I travelled to a very remote spot in the Highlands and learned that in very heavy snowfall the estate became completely cut off from the rest of the world. At the same time, I'd been thinking I'd like to get a group of friends up there to celebrate New Year. The two ideas then converged in a rather sinister way to provide the initial premise for The Hunting Party.
Lucy is also the author of several historical novels, which, she reveals, need a different approach. "Working on my historical novels involves much greater research," she reflects. "In murder mysteries, plot is absolutely key, so writing a thriller has required a more rigid idea of structure from the outset.
"But in writing both I've found that characters can surprise you and the plot doesn't necessarily always end up going exactly where you thought it might," she smiles.
Inspired by authors including Megan Abbott and Kate Atkinson, Lucy read queen of crime Patricia Highsmith's 'how to' book, Plotting and Writing Suspense Fiction before she started on The Hunting Party.
"It was incredibly useful — she shares her writing failures and triumphs and how she arrived at them and I don't think I've come across anything else that's quite so generous with its advice to other novelists," says Lucy. I'm rereading it now as I write my second murder mystery – it's set at a wedding, which I'm having a lot of (evil!) fun with.
"I'm also going to be working with a screenwriter on the screenplay of The Hunting Party, which will be a new adventure.
Lucy loves that she gets "to sit around all day and make up stories. "Even when I don't feel I'm getting anywhere I don't lose sight of that. And I love hearing from readers," she says.
"Someone told me the other day that they'd listened to The Hunting Party on a long drive in the car and it was wonderful to hear – mainly because listening to audiobooks on long car journeys is something I love to do myself and it really brought it home, somehow, that the book is out there in the world, being enjoyed by people, having a kind of life of its own. That will never, ever get old."
The Hunting Party by Lucy Foley is published by HarperCollins, priced £12.99.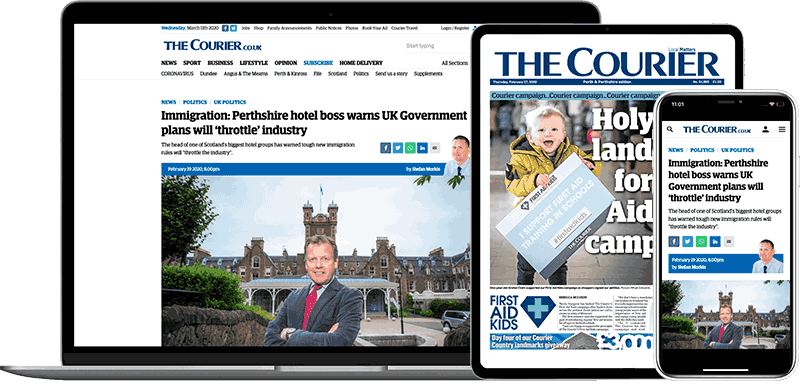 Help support quality local journalism … become a digital subscriber to The Courier
For as little as £5.99 a month you can access all of our content, including Premium articles.
Subscribe