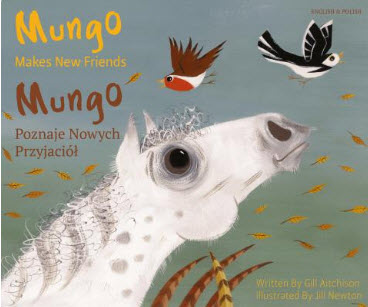 A unique new picture book for children means it can be enjoyed at the same time as helping their language skills. Caroline Lindsay finds out more
Every parent knows that sharing a book with their children is a lovely thing to do. But it also has all sorts of benefits, including helping with language development and communication and sparking their imagination.
Dundee author and former EAL (English as an additional language) teacher Gill Aitchison has always been fascinated with language and has turned her skills to writing a unique book for children called Mungo Makes New Friends.
Set in the Scottish Highlands, it tells the story of a lonely old horse who has seen better days and has nothing to look forward to. But, slowly, he is introduced to a series of new friends who share his meals. As the seasons change, and winter comes, Mungo is taken away to his winter stables and his loyal friends must work out how to stay with him.
The book's USP is that it comes in 25 dual language formats, including Gaelic, so children who don't speak English as a first language can enjoy the story in their native tongue, while improving their English skills. Meanwhile, parents can read this with their children at the same time as learning the equivalent in English.
"When I was teaching I used Mantra Lingua dual language books to promote bilingualism and value literacy in other languages and that inspired me to write my own," Gill explains.
"Once I had the outline of the story I tried several versions and got feedback from friends and family. I wanted the story to be suitable for reading aloud so talked to myself a lot while writing it!"
EAL teachers grade language according to the level of the English learner, avoiding words, expressions and tenses that can cause confusion so Mungo Makes New Friends is written with simple grammatical structures.
"There is repetition to create rhythm which makes it a good book to read aloud in any language and there is alliteration in the English version," says Gill. "The illustrations help with vocabulary and the story has been retold (rather than strictly translated) in more than 20 languages.
"The Polish version was beautifully retold by Karolina Lewandowska, a Dundee teacher and also a teacher at the Dundee Polish School," she continues.
Gill hopes parents and carers will talk about the illustrations – by Gill Newton – with their children, predict what might happen before they turn the page, learn new vocabulary and retell the story in their own words, in their own language.
"I've always believed that sharing stories with children is a great base for language development and I hope it encourages children to read and have fun with language and learn some new words.
"The themes of the book are friendship and teamwork which are not only important for young children, but for adults too."
Excitingly, the book is sound-encrypted, so when used with Mantra Lingua's PENpal device, it reads out the text in English or your chosen language and can also record your own voice.
Gill is currently writing a sequel to Mungo Makes New Friends. "The clue is in the last sentence of the book," she smiles.
All versions of Mungo Makes New Friends can be purchased at uk.mantralingua.com/mungo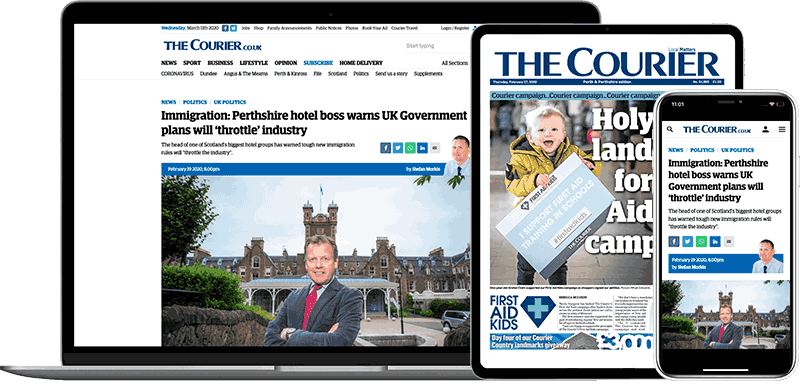 Help support quality local journalism … become a digital subscriber to The Courier
For as little as £5.99 a month you can access all of our content, including Premium articles.
Subscribe