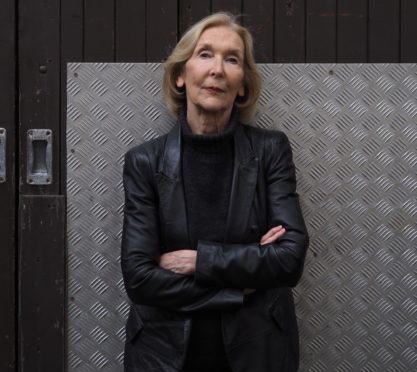 Crime writer Claire MacLeary tells Michael Alexander about her latest book ahead of its launch in St Andrews and Dundee.
Claire MacLeary admits she's not the only female crime writer out there.
But when it comes to the latest in her series about crime fighting odd couple Maggie and Wilma, don't presume that just because the protagonists are middle-aged women that it fits into the genre of "cosy crime".
Instead, the books are rather dark – tackling big social issues with a dollop of humour – while they are also fairly unique in that they feature two non-professional women of a certain age in an Aberdeen/Dundee setting.
Runaway, which launched on March 14, delves into the world of homelessness and sex trafficking where millions of victims fall prey to organised criminals every year.
Nowhere is immune – including Aberdeen – and Claire explores the phenomenon through her middle-aged suburban housewife detectives, who first came to light in her 2017 novel – the McIlvanney Prize-longlisted Cross Purpose – and the follow-up Burnout last year.
"I wrote it as a series featuring these two non-professional women of a certain age," she says, "because I felt there were too many tortured detectives out there and the women in crime fiction either tended to be dead prostitutes or highly qualified forensic scientists or hard-nosed police women.
"I wanted to write about ordinary women and really wanted to write about ordinary women doing extraordinary things because there is a mass of women out there who, for whatever reason, haven't had the benefit of further education or a glittering career.
"These are women who, every day of their lives, do a juggling act with one or sometimes two or three part-time jobs with one or two or three kids, sometimes with elderly parents, sometimes with someone with a disability.
"These women have got huge reserves – not just so much of energy but also of stoicism – but also they are hugely adaptable because they have to be.
"So I wanted to show two women like that not just juggling the jobs and the kids and the household but actually taking on a detective agency and succeeding just through common sense and feminine instinct."
Like her characters, Claire, a former Fife businesswoman now in her 70s, has been adaptable in her own life because she's "had to be".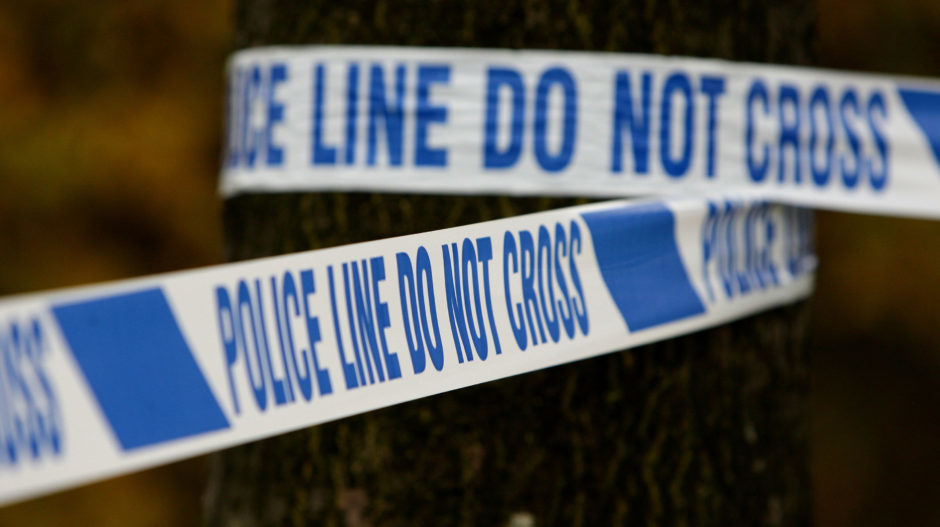 Born in Glasgow and brought up in Fort William, she studied English at Strathclyde University and has lived in Edinburgh, London, Aberdeen and latterly Fife.
She worked in TV and newspaper advertising for many years – specifically the Daily Express and STV.
She moved into HR and latterly worked as a training consultant.
Becoming an antique dealer when her first child was born, she started out with a stall at the Castlegate Market in Aberdeen and opened a chain of shops in the Granite City.
Then when she moved to Fife – living in Ceres for 30 years – she opened several shops in St Andrews.
She downsized a couple of years ago to Glasgow and still lives between Glasgow and St Andrews where she has a flat.
But it's her divergence into crime writing that's really taken off.
Having written advertising copy, and had modest success at short story writing, she returned to writing when her children were at secondary school at Madras College.
She then went to part-time classes – first of all at St Andrews University and then at Dundee University's continuing education classes.
That was where she first really saw herself in print because they produced an anthology of short stories every year under the title of the Nethergate Writers.
A stint signing books at Waterstones Dundee gave her a "minor thrill"– and she wanted more of it.
She went to Dundee University and did an MLitt in creative writing.
As part of her dissertation she wrote a domestic novel which the external examiners said she "should do more with" and that made her think that perhaps she could write a full length novel.
Appreciating how difficult it is to get published, she used her business acumen to do some market research and concluded that the bestselling novels were memoir and crime.
She has put her success to date down to "95% graft and 5% luck".
But she admits she hadn't read a lot of crime before she decided to write her own.
She adds: "In this book Runaway it's all about home and homelessness: How we take home for granted and particularly with people trafficking how somebody can lose their home forever – there's no way back at all.
"The other thing that features in Runaway is fixed odd betting terminals – which are topical – and the scourge that they've been and the lives that they've ruined which of course legislation has just been passed to curtail the use of.
"They are issues that have struck a chord. Particularly for someone of my age group who isn't all that digitally savvy.
"I think almost being outside looking in it's obvious that the internet has got some amazing advantages but it also has a very corrupting influence on some very young minds. I feel quite strongly about that."
*The Fife launch of Runaway, published by Contraband, takes place at Waterstones St Andrews on Tuesday March 19 from 6.30pm and at the same time at Dundee Waterstones on Wednesday March 20.