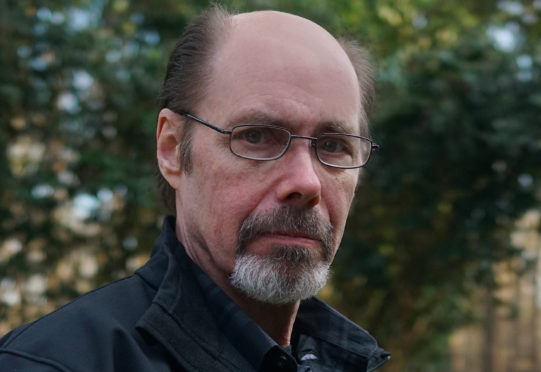 Author Jeffery Deaver tells Caroline Lindsay ​what drew him to crime writing in the first place.
Internationally-renowned crime writer Jeffery Deaver knew from a young age that he wanted to write fiction.
"I believe that written stories are the most emotionally engaging creative endeavour there is and I knew from 10 or 11 that I wanted to be part of the process," he says. "Because that emotional engagement is my goal, crime and thriller novels are the best way to achieve that because the conventions allow (require!) us to write about a page-turning conflict in the main plot and include personal issues – romance and family history, for instance – and geopolitical matters," he continues.
"Crime is the broadest canvas for storytelling, I feel."
Following careers as a folk singer, journalist and attorney, Jeffery has been a full-time novelist for 30 years, and has just published his latest thriller, The Never Game.
"It's about murder and mayhem in Silicon Valley, and features a new character of mine, Colter Shaw, a man who seeks rewards offered by the police and private individuals to bring to justice criminals, escaped prisoners and missing persons," Jeffery explains.
"I have always loved the idea of an itinerate hero, travelling from town to town and pursuing evil. I picked Silicon Valley because of the massive wealth, ego and creativity – and all the shenanigans that go with that."
With homes in North Carolina and Washington DC, Jeffery also often finds himself on the road. Luckily, he reveals he can write "everywhere and anywhere."
"I do a book a year, at least, and several short stories and scripts too, so I need to work not only at home but on the road. I'm very, very lucky, in that I love to write. So I may not do my dishes or clean my windows, but every day I'm at my computer making up sick and twisted stories," he chuckles.
A few years ago Jeffery found himself in Dundee for the Million for a Morgue campaign which saw famous crime writers bidding for a public vote  to have the new world-class morgue at Dundee University named after them. The winner was Val McDermid but Jeffery has find memories of his brief time in the city.
"I was honoured to participate in the Million for a Morgue, thanks to Professor Dame Sue Black," he recalls. "I enjoyed the RRS Discovery, and I will admit I found some single-malt whisky I was quite fond of.
"I remember too being nervous doing a presentation because I was concerned the audience would not understand me, and was speaking slowly and deliberately. A kind local said: 'Don't worry, Jeff. We watch CSI and Criminal Minds. We can translate your American brogue.' I loved that!"
Jeffery's long-term partner is one of his main editors, and they both also breed and show dogs together.
"I am very involved in animal health and dog show breeding and next year I hope to come to Crufts," he says.
In the meantime he's hard at work on his next thriller, the second in the Colter Shaw series.
"It's about…oh, wait. I'm a suspense writer. So I'm afraid I'll have to leave you in suspense! Let me just say that a few questions raised in the first book will be – in part – answered in the second. Sorry to be devious, but that is, after all, my profession," he smiles.
The Never Game by Jeffery Deaver, HarperCollins, £20, is out on May 16.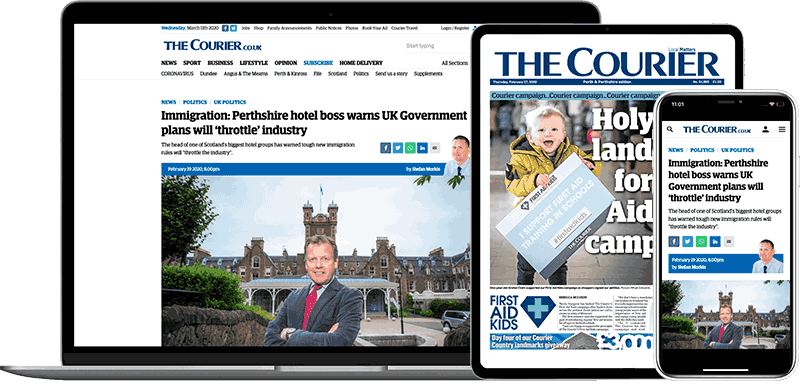 Help support quality local journalism … become a digital subscriber to The Courier
For as little as £5.99 a month you can access all of our content, including Premium articles.
Subscribe