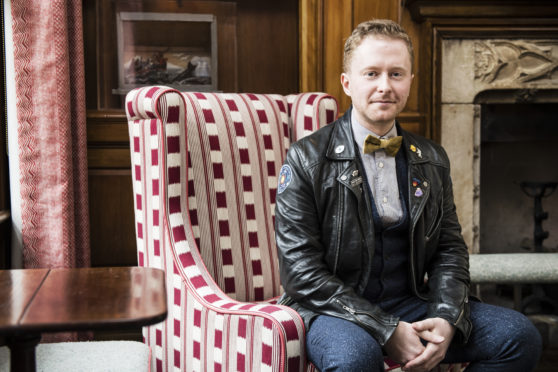 Imagine being blind for most of your life and then, thanks to surgery, suddenly being able to see. It would be the most wonderful thing in the world, right?
Or would it…?
Joe Heap explores this concept in his cracking debut novel The Rules of Seeing. It tells the story of Nova, who has been blind since birth. She can speak five languages, she can tell when someone is lying from the sound of their voice, and she can make a sandwich with peaches, pepperoni and pickles. But when an operation restores her sight, she learns the world isn't as bright as she first thought it would be – until an unlikely friendship blossoms.
Joe, 32, reveals that the inspiration for the book was first sparked when he was a teenager.
"I was reading an article in 2003 about US businessman Michael May who was blinded at the age of three in a chemical explosion," Joe explains.
"He went on to become incredibly successful, developing one of the first GPS systems for blind and low-vision users, and was also a Paralympic skier.
"In 2000, when Michael was 46, a doctor suggested a new procedure – cornea transplants and a pioneering stem cell procedure – to restore some of his sight. I read his diary recording the first three years after the operation and found it really fascinating," he continues.
"A couple of weeks after the operation he got on a plane for the first time in his life and told the passenger next to him that he had been blind just two weeks ago. He asked her to tell him about all the things he was looking at – it took a bit of time to convince her he wasn't mad!
"He spent the rest of the journey entranced by the forests and the oceans."
What Joe discovered from the diary was that the operation wasn't  a "wow" moment of transformation for Michael.
"It was quite difficult for him and it was especially hard seeing people's lips move, their facial expressions changing and at the same time hearing their words – a bit like watching two TV stations at the same time.
"He loved being able to see his wife and kids, and landscapes but continued to find his new vision quite difficult as it interfered with his perception of the world."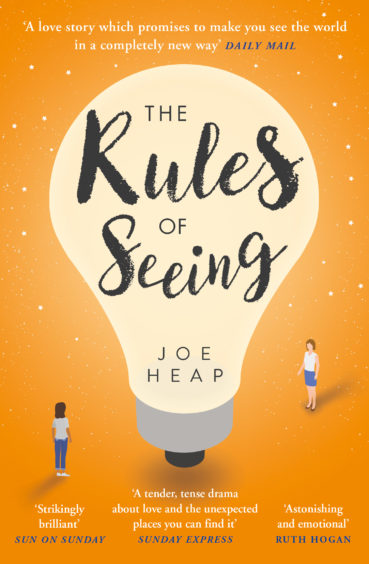 After studying English at Stirling and Glasgow universities, and working as an editor at a literary agency, Joe wrote several novels before The Rules of Seeing was snapped up by HarperCollins.
"I'm very chuffed it's been so successful. As I was writing it I had a feeling this might be the one to catch people's imagination," he reveals.
The birth of his son halfway through writing the book was another big inspiration.
"From the beginning it seemed that he was trying to take in everything around him," recalls Joe. "I watched him as he saw fire for the first time, and the ocean, and falling snow.
"The Rules of Seeing is, in part, a book about the things we take for granted, or fail to see through over familiarity. Sometimes life shocks us out of that trance, and we stand, looking with the same urgency as the day we were born, eyes wide to the world, and really see."
Joe's second novel has also been bought  a story told in revers of an 80-year-old woman stranded in a boat with a six-month-old baby.
"The story works backwards to explain how they came to the point they're at now," he says.
"There's a third book in the pipeline so we'll see how that one goes," he smiles.
"What I love about writing is that you're trying to work out a problem. Some people do that through engineering, say, or politics. But my brain works with stories and inhabiting other people's worlds, and how they work," he reflects.
"After 80 or 90,000 words I have a better understanding of the people in the book and their world."
Joe – who lives in London with his girlfriend and Sam, now two – has lots of tips for budding writers.
"Read very broadly, rather than just read the kind of stuff you want to write," he advises.
"If you like romance then read crime; if you like crime then read sci-fi.
"And don't be afraid to read bad stuff – as you read it you'll be inspired to do it better yourself.
"And it's a bit obvious but keep trying."
Joe enjoyed appearing at the Edinburgh Festival and at other book events.
"I love getting out because writing is such a lonely pursuit," he says. "It was great to be back in Scotland and it would be good to bring the family up for a holiday."
The Rules of Seeing by Joe Heap is published by HarperCollins, £7.99.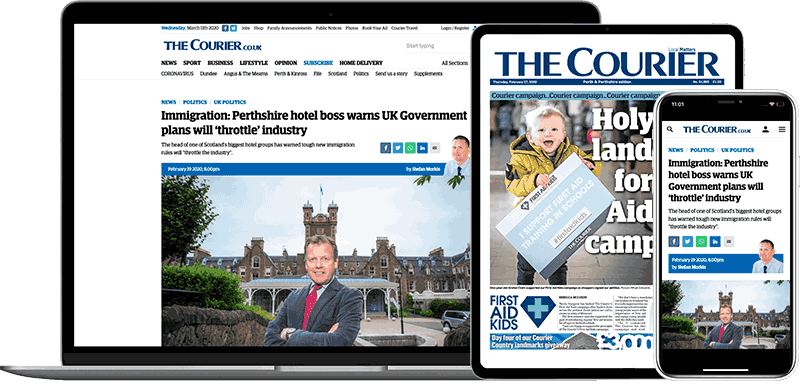 Help support quality local journalism … become a digital subscriber to The Courier
For as little as £5.99 a month you can access all of our content, including Premium articles.
Subscribe