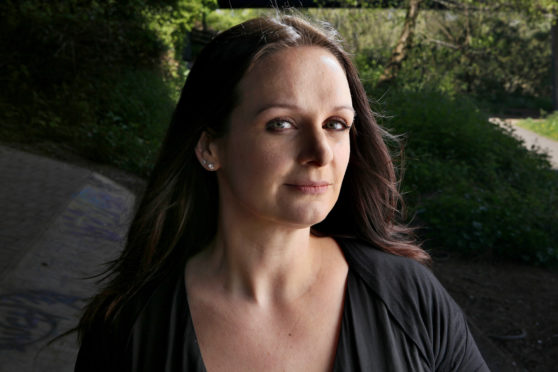 Cally Taylor tells Caroline Lindsay how her childhood dream had a happy ending
Every author knows the frustration of the  publisher's letter of rejection but Cally Taylor had already received two by the age of 11.  Today, the best-selling thriller writer reveals that it was only in her late twenties that her dreams started to seem feasible.
"When I was eight years old, and inspired by Enid Blyton's Magic Faraway Tree series, I sent a book I'd written to Ladybird publishers and received my first rejection letter," recalls Cally, now 45.
"I tried again when I was 11, was rejected again and assumed that people like me weren't supposed to become authors. I put my dream on hold for a long time and it wasn't until my late twenties that I started writing again after I was inspired to write a short story for a competition," she recalls.
"I didn't win but I was bitten by the story bug and continued to write and enter competitions telling myself that 'one day' I'd write a novel. When I was 33 a friend of mine from school died suddenly of a brain aneurysm and I realised that if I wanted to write a novel I had to do it now because you never know what life has in store for you.
"I wrote the first draft in just under four months, spent twice as long editing it and sent it off to six literary agents. Five weren't interested but one was and in 2009 that novel was published. Ten years on and I've had nine novels published and am writing books 10 and 11 this year."
Cally's latest psychological thriller, Sleep, was inspired by two things – her fascination with sleep disorders, and Agatha Christie's And Then There Were None.
"It's about a woman called Anna who takes a job as a receptionist on the Scottish Isle of Rum after she's involved in a road traffic accident that kills two of her colleagues," Cally explains. "She hopes, by moving away, that the scary messages she's been receiving since the accident telling her to 'sleep' will stop but little does she know that her stalker is amongst the seven guests that turn up at the hotel.
"And that person isn't going to leave until she's dead."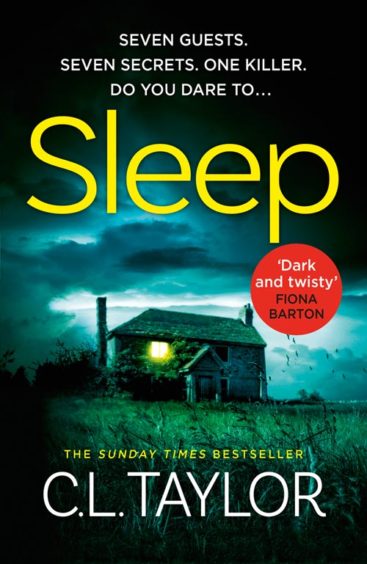 Although Cally lives in Bristol with her partner, their seven-year-old son and three-year-old Cockerpoo Lily, she is no stranger to Scotland.
"As a student I hitchhiked from Newcastle to Edinburgh for a weekend and, more recently, I've been to Glasgow for the Aye Write! Festival and Stirling for Bloody Scotland," she says. "I've always wanted to see more of Scotland so next time we'll fly to Inverness, get a camper van there and explore Scotland properly."
Just over halfway through the first draft of her seventh psychological thriller, she only has seven weeks until her deadline so she's spending every waking moment at her desk in her study.
"But I can pretty much write anywhere – trains, planes, cafes – as long as I have noise cancelling headphones on," she reveals.
So can she give us any clues about her new book? "It doesn't have an official title yet but I can tell you that it's about a security guard, a shop manager and a kleptomaniac," she says. "It begins with them staring down at the dead body of the person they just killed…"
Sleep by CL Taylor is published by HarperCollins, £12.99.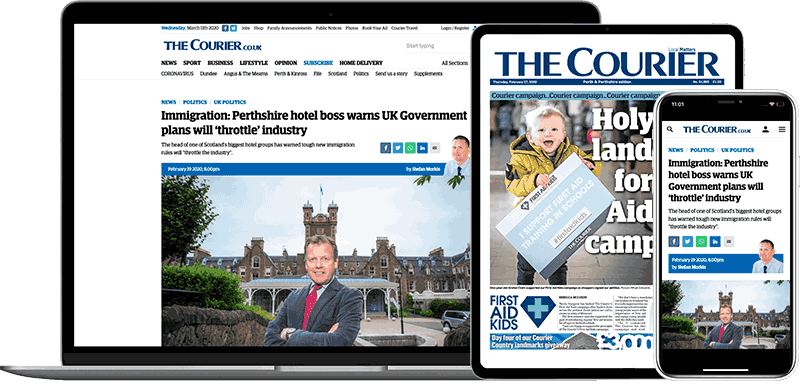 Help support quality local journalism … become a digital subscriber to The Courier
For as little as £5.99 a month you can access all of our content, including Premium articles.
Subscribe