Dundee journalist Steve Finan talks to Michael Alexander about his new book highlighting football team line-ups from days gone by.
It's the type of hypothetical question often discussed by football fans: could the manager of a super-rich club do it on a shoe-string budget at a lower-league team?
But it also raises an alternative question: what miracles might a manager who has over-achieved with the minnows of the game perform if he was put in charge of a giant club?
The question is one of many raised by Dundee journalist Steve Finan in his fascinating new book It's A Team Game: Scotland's Football Club Line-Ups in the Black & White Era.
Featuring 140 pictures from the 1880s to 1990, dug out from the DC Thomson archives, the 240-page book seeks to celebrate individual footballers, famous games, great achievements and some of the game's truths and oddities – and does so by showing the teams involved.
The oldest picture mentioned in the book is of the Arbroath FC team that set a world record by beating Aberdeen side Bon Accord 36-0 on September 12, 1885, (incidentally the same day that Dundee Harp beat Aberdeen Rovers 35-0).
It features the Hearts team of 1957-58 – "the most potent attacking line-up Scottish football has ever seen" – which scored the most goals ever seen in a top flight season (132 in 34 games) and the only team in Scottish football's highest division to record a goal-difference of better than 100.
Other highlights include Dundee FC's free-flowing First Division champions of 1961-62; a 1965 picture showing Dundee United's Scandinavian quartet of Finn Dossing, Mogens Berg, Orjan Persson and Lennart Wing, plus various "forgotten" team pictures of the Tannadice squad from their legendary 1980s era.
Above all else, however, the book showcases team line-ups from the past which in turn remind the reader of footballing exploits that have become the stuff of fable and legend.
"These are the teams you tell stories about," explained Steve, a lifelong Dundee United fan who has produced nine books in recent years featuring material from the DC Thomson archives.
"When an old Hearts supporter says to a young Hearts supporter 'I remember the team in 1958 – the only team in Scotland to record a 100+ goal difference.'
"Football clubs used to line up their players on three benches and invite all the press photographers to come in and take snaps. It doesn't happen now. But we are left with these pictures that have lain in newspaper and magazine archives for decades."
Steve said it had been fascinating to "barely scratch the surface" of the photographic archives and, with the help of club historians, dig up stories from the past.
Some of the images from those pre-digital days are tattered around the edges and Steve has left them in their original condition to reflect their long working lives.
The pictures themselves, however, are also a fascinating snapshot in time of how fans remember their heroes as young men in their prime.
"Take the picture of Zoltan Varga – one of the Hungarian greats – exchanging banter with his Aberdeen team mates in 1973," said Steve.
"He's having a joke with somebody. They are in their prime, aching to play the game, messing about. They are captured in time. Our memories of them are captured in time as well.
"There's a great picture of Willie Johnstone at Rangers cracking a joke and they are all laughing at it. "He's shouting out a joke and they are all looking as if to say 'what are you saying now?' If you look at his old interviews it's like a comedy routine. Seemingly the story is true he sold a greenhouse to a bloke while he was stood in the corner taking corners over repeated weeks while playing for West Brom. He was just that sort of guy."
Steve asks the question about how well football managers would operate at different levels of the game when discussing the legacy of "lower league genius" Ian Stewart. In his very first game as Arbroath manager in 1980, he held Alex Ferguson's Aberdeen to a 1-1 draw in the third round of the Scottish Cup then, in seven years at Links Park, he coached Montrose to the first national silverware in the club's 106-year history.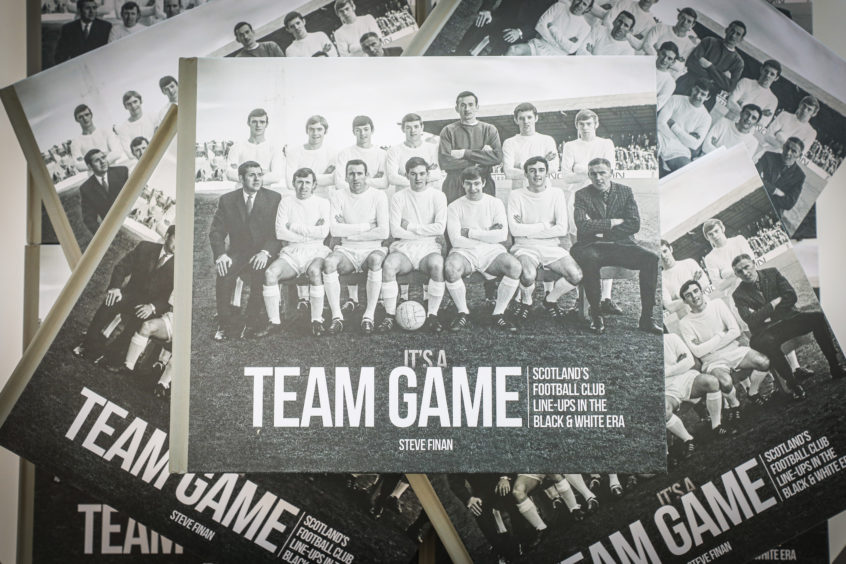 "Ian Stewart was obviously a superb football manager but he never managed higher than the B division of Scotland," said Steve.
"But every club he went to he did superb things with. The guy could obviously organise great football teams. So it's a fair question to ask…what might Ian Stewart have achieved if he'd been put in charge of Real Madrid?"
*It's A Team Game: Scotland's Football Club Line-Ups in the Black & White Era by Steve Finan is available from the DC Thomson shop and at Waterstones book stores.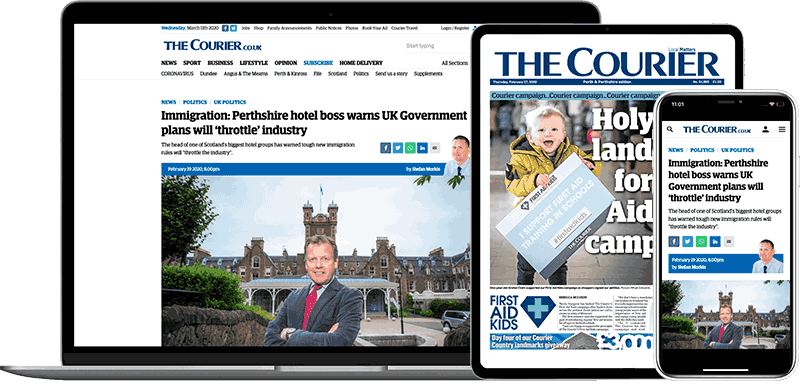 Help support quality local journalism … become a digital subscriber to The Courier
For as little as £5.99 a month you can access all of our content, including Premium articles.
Subscribe