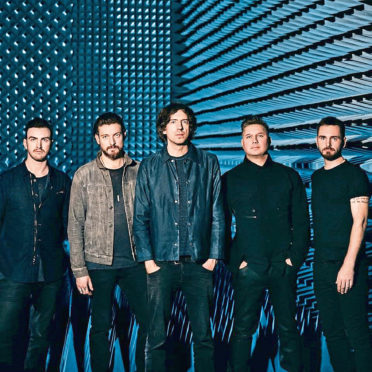 Snow Patrol may be Northern Ireland-born but they're thoroughly Scotland-bred, and it'll be a trip back to their roots when they play Fife and Dundee this weekend.
It was back in 1994 that Bangor boy Gary Lightbody and his university friends Mark McClelland and Michael Morrison formed the student band Shrug in Dundee. While still based in the city, the three-piece subsequently morphed into Polarbear and released an EP in 1997 with Belle And Sebastian's Perth-born Richard Colburn on drums, before changing tack again later that year by relaunching as Snow Patrol.
Eventually relocating to Glasgow, the alternative power-popsters' first two studio albums Songs For Polarbears (1998) and When It's All Over We Still Have To Clear Up (2001) were released by influential indie Jeepster but failed to capture the public's imagination.
However, the band's potential was spotted by Polydor Records and their 2003 major label debut Final Straw — their first album to feature guitarist Nathan Connolly — reached No 3 and signalled the start of mass popularity, with its top five sweeping ballad Run offering a hint of future glories.
Snow Patrol's fourth album Eyes Open went straight to number one on its release in May 2006 and spent fully three years on the chart. Perhaps even more notably, its Brit-nominated lead single Chasing Cars — the last song performed live on the BBC's Top of the Pops — has been the 21st Century's most-played track on UK radio.
The band released three further albums up to last year's Wildness, and now they're heading back to Scotland to play acoustic gigs ahead of their new collection of reimagined past offerings, Reworked, dropping next Friday.
With long-time cohort Iain Archer on piano, Gary provided a sneak preview of the band's fresh sound during a recent appearance on Radio Two. "Some of them are simpler and some are slightly more complicated," the frontman said of the re-recorded classics. "Basically, whatever the original song was we've tried to take it as far away from that as possible, just to give it a new look."
One of three new songs on Reworked fans can look forward to hearing is the yearning I Think Of Home, which was written as a tribute to poet Seamus Heaney. Tomorrow's Alhambra concert with Gary, Iain and rhythm guitarist Johnny McDaid is a benefit for the Anstruther-based Craws Nest Trust, which provides powered scooters and chairs to people with mobility needs. Meanwhile, Snow Patrol will perform two shows at Fat Sams on Sunday in collaboration with Dundee's Assai Records, who also set up the band's visit to the city's Church in June 2018.
Snow Patrol play Alhambra Theatre, Dunfermline, November 2; Fat Sams, Dundee, November 3. The Fife gig is sold out, as is the original afternoon event in Dundee, but tickets are available for Sunday's earlier Fat Sams show, with Snow Patrol playing from 1.30pm.
assai-records.myshopify.com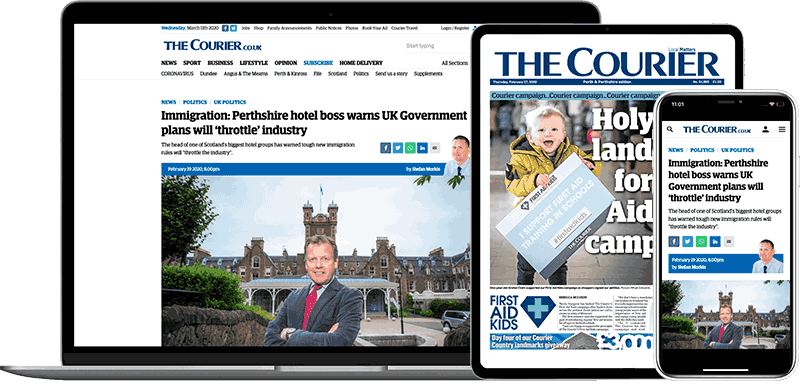 Help support quality local journalism … become a digital subscriber to The Courier
For as little as £5.99 a month you can access all of our content, including Premium articles.
Subscribe