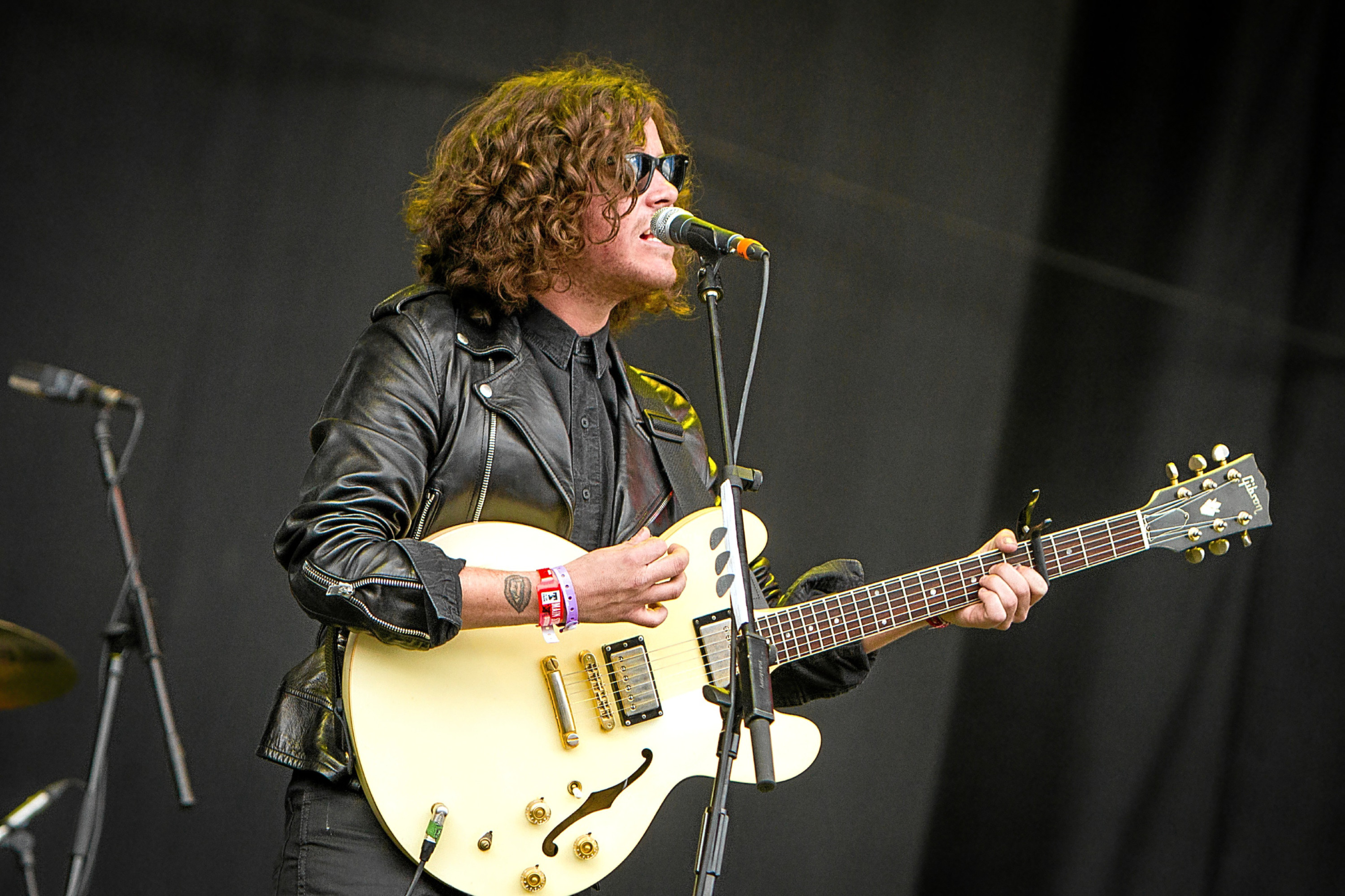 The View frontman Kyle Falconer is putting on two rare solo shows as part of Pre-Production in Clarks.
The 28-year-old singer-songwriter will perform new material and songs from The View's now 10-year setlist and possibly a few surprise covers.
Given his freely-admitted musical influences, you can expect a couple of Beatles tunes, a Squeeze or Fleetwood Mac cover but, knowing Kyle, the best thing to expect is the unexpected.
Although this is a rare, intimate opportunity to see him play unaccompanied in a formal gig setting, Kyle has performed solo many times since picking up a guitar as a child (Montrose Caravan Park may well have been his first gig).
And although he much prefers jumping on stage and hanging around with his best mates, fellow band members Kieren Webster, Steven Morrison and Pete Reilly, he has often been seen joining in on informal open mic sessions around town and across the UK.
In fact, it was one of the Sunday Sessions at Clarks recently that provided the idea for a "proper" solo gig at Pre-Production.
That night, he leapt up on stage with Dave Webster and Stevie Anderson from Sinderins and Kit Clark from Danny Wilson to perform a wonderfully chaotic version of the Danny's hit single Mary's Prayer.
It was great fun all round and initially prompted Kit to offer Kyle a slot at Pre-Production on Thursday. Demand for tickets was so overwhelming that another show has been hastily organised for the night before.
Kyle revealed he'd wanted to do more solo sets as part of The View's shows.
He said: "I wrote a few new tunes while I was out in Thailand and wanted to play some of them but people at our gigs only listened to a couple before they started talking over them, so it doesn't really work with that audience.
"We'll see how it goes at Clarks. It's a small venue – only 170 people – so hopefully, they'll listen and enjoy the new stuff. See what happens.
"I've done a few solo slots but this is kind of new to me. I'm looking forward to it."
It's a great coup for the venue and tickets, understandably, have been flying out the door, with only a handful left at the time of writing.
Despite the solo gig, Kyle is quick to stress he has no plans to quit The View.
He said: "When we spend time apart, I get withdrawal symptoms. They're good boys – I love them."
Tickets are £15 and are on sale now from the bar and Groucho's.