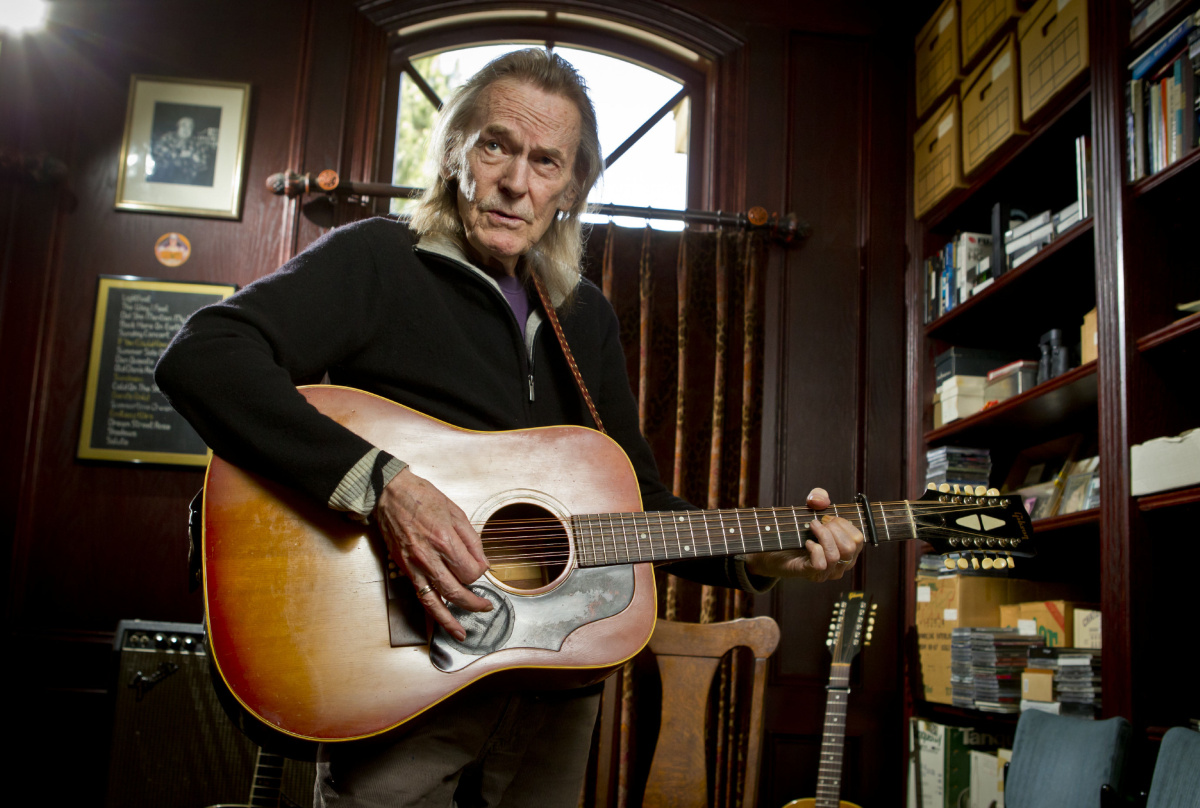 His songs have been covered by the likes of Elvis Presley, Bob Dylan, Johnny Cash and Eric Clapton.
The Queen also once told him how much she loved his song Canadian Railroad Trilogy when he met her in Ottawa.
Now Canadian folk music icon Gordon Lightfoot is bringing his back catalogue to the UK and Ireland for what will likely be the last time.
The 77-year-old will start his tour at Glasgow's Royal Concert Hall on Wednesday and the 10 dates will include the Royal Albert Hall.
Lightfoot's visit to Glasgow will feature his full band and performances of his best-known hits as well as some deep album cuts for the die-hard fanatics.
The evening will be woven together with some of his behind-the-scenes stories and personal anecdotes about a career which has made him Canada's greatest singer/songwriter.
Lightfoot's greatest hits include Early Morning Rain, If You Could Read My Mind, Carefree Highway, Sundown, The Wreck of the Edmund Fitzgerald and Baby Step Back.
The song commemorating the sinking of the freighter SS Edmund Fitzgerald on Lake Superior in November 1975 is probably his most famous song.
It's hard to remember a time when Lightfoot has not been part of the fabric of Canadian music but he almost died twice – once for real.
In 2002 Lightfoot suffered a ruptured abdominal aortic aneurysm, which left him in a coma for five weeks and confined to a bed for three months.
In February 2010 Lightfoot was then the victim of a death hoax on a Twitter feed which he only found out about when he turned on the radio on a drive home from the dentist.
For about 20 minutes Canada mourned his death until Lightfoot phoned the radio station and did an interview letting them know that he was alive and well.
"The whole thing's a hoax," said Lightfoot during another call to 680 News, joking that "all of a sudden, my music is in heavy rotation".
The singer/songwriter has received 16 Juno Awards and has been nominated for five Grammy Awards.
He was inducted into the Canadian Music Hall of Fame in 1986 and the Canadian Country Music Hall of Fame in 2001.
He was inducted into Canada's Walk of Fame in 1998 and in May 2003 he was made a Companion of the Order of Canada, the country's highest civilian honour.
Lightfoot is a member of the Order of Ontario, the highest honour in the province of Ontario.
In 2007 Canada Post honored Lightfoot and three other legendary Canadian music artists (Anne Murray, Paul Anka and Joni Mitchell) with postage stamps highlighting their names and images.
On June 24 2012, Lightfoot was inducted into the Songwriters Hall of Fame in a New York City ceremony, along with Bob Seger.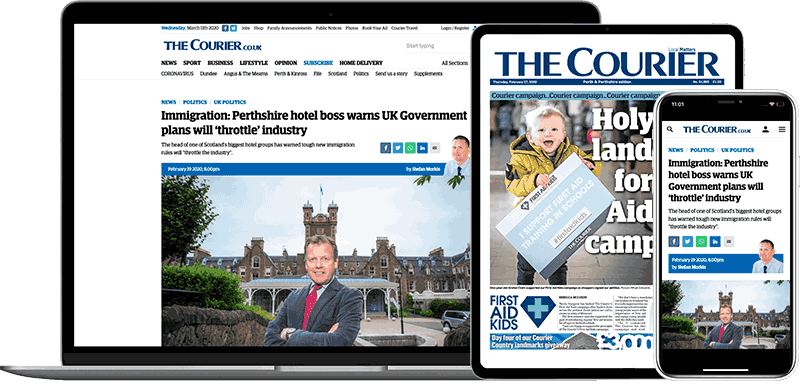 Help support quality local journalism … become a digital subscriber to The Courier
For as little as £5.99 a month you can access all of our content, including Premium articles.
Subscribe