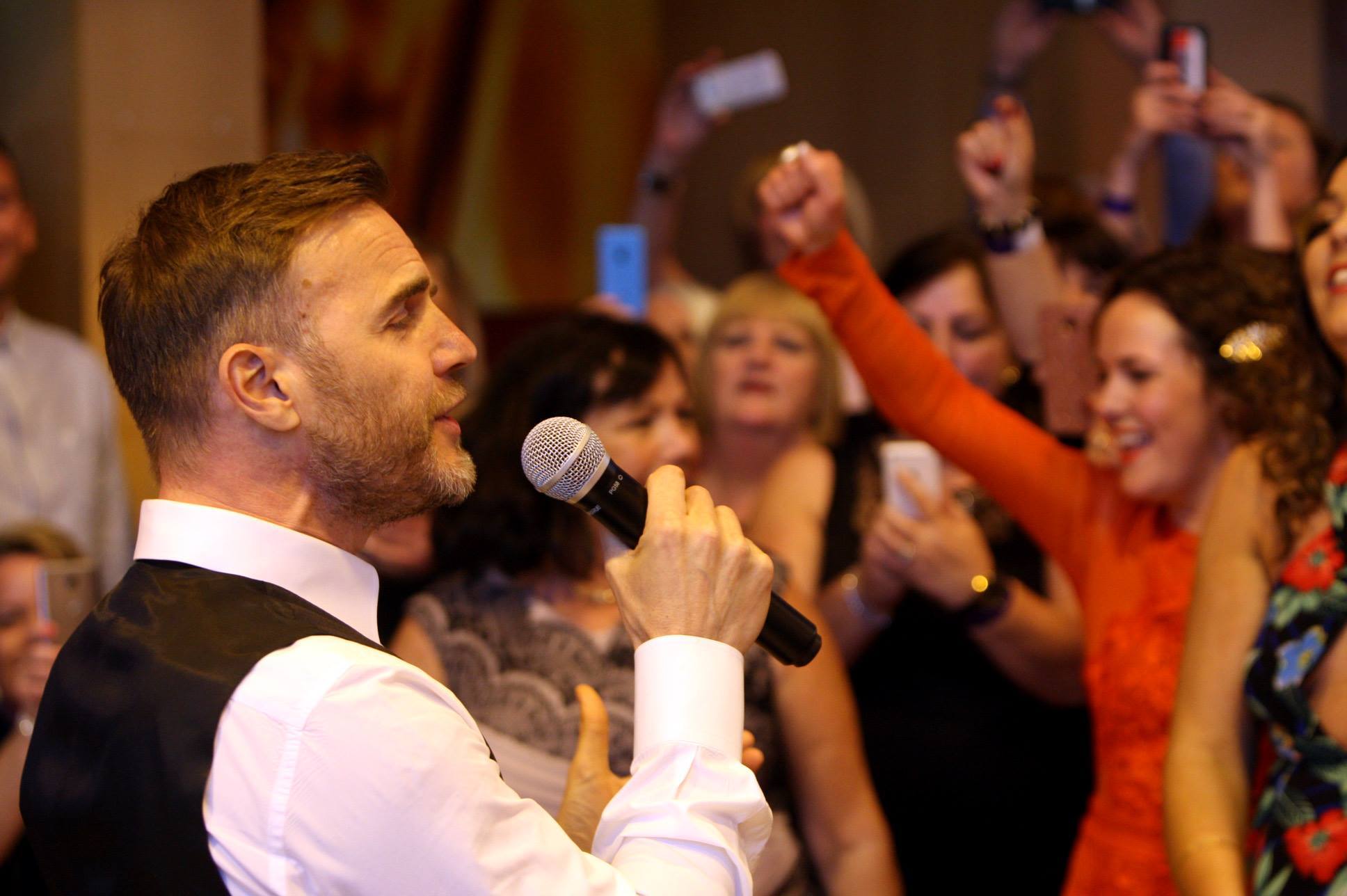 A Dundee superfan has said she feels "numb" and lost for words after pop star Gary Barlow surprised her at a party.
Jill Campbell, who had been campaigning for months to get the Take That frontman to her 30th birthday, was starstruck when her idol walked in on Saturday night.
"I don't know what I'm feeling," she said, moments after the singer finished a live rendition of Greatest Day.
"I'm numb – so numb.
"I was thinking he wasn't going to come. He can't be coming.
"I heard someone say something about a black car outside. I just can't speak."
Barlow arrived just after 9pm, and only Jill's sister Clare knew the Back For Good singer would be in town.
Even husband Stuart had been kept in the dark about what was going to happen.
He said: "It's amazing. All we wanted was an acknowledgement of the effort she'd put in for the campaign.
"The way it has snowballed is amazing.
"I never knew he was coming. It's really fantastic and so nice of him."
Partygoers had been unsure as to whether the former X Factor judge would make it to the party, but as his car pulled up outside the Quay venue, the atmosphere electrified as rumours of his arrival spread.
Jill's dad, John Gibson, was overjoyed by the unexpected guest.
"I'm delighted for my daughter – she's loved him all her life.
"I didn't think he was going to come."
Kali Whyte, 29, one of Jill's best friends added: "It's the best thing ever. She really, really deserved it.
"He went to a big 40th party last week so we thought he might not be able to make it here.
"She deserved it a million percent. She always believed it would happen. She was campaigning up until half an hour ago."
Hundreds of tweets had been sent Barlow's way by Jill and her friends since March, which were picked up on by his team.
Arrangements had been made in secret to get the singer to the birthday bash, ensuring his entrance would be a complete surprise for a delighted Jill.
Prior to the event she had told The Courier she would breakdown if he turned up.
"I don't think anyone knows how draining it has all been," she said.
"I've loved it, but it's been an emotional rollercoaster.
"If Gary walked in I would breakdown.
"I'll be a nervous wreck on Saturday.
"I've been sending tweet after tweet to him asking him to look at the video, hoping he will come.
"I've been a fan of Gary and Take That from the beginning. I went to my first concert in 1994 up in Aberdeen and since then I have been to see Gary and Take That 17 times."
Her social media campaign kicked off in March with a video parodying Back for Good, and #getgarytojills30th has been tweeted hundreds of times ever since.
Barlow has written 14 number one hits and has sold over 50 million records worldwide. He shot to fame as a member of Take That but has also had an incredibly successful solo career.
Last year, he attended several weddings across the UK unannounced, but told his Twitter followers at the start of 2016 that he would be turning his focus to those celebrating milestone birthdays this year.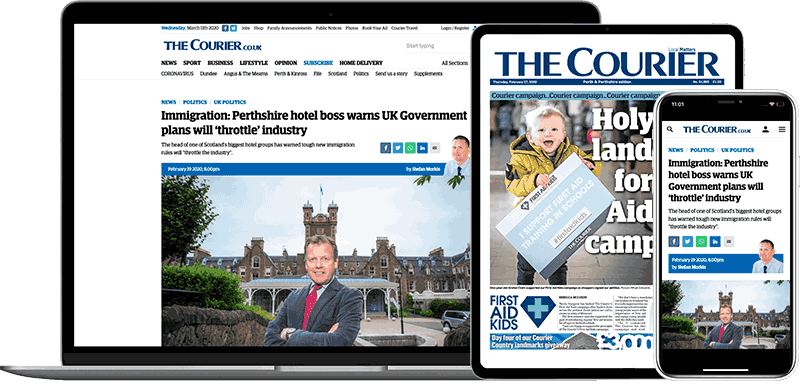 Help support quality local journalism … become a digital subscriber to The Courier
For as little as £5.99 a month you can access all of our content, including Premium articles.
Subscribe