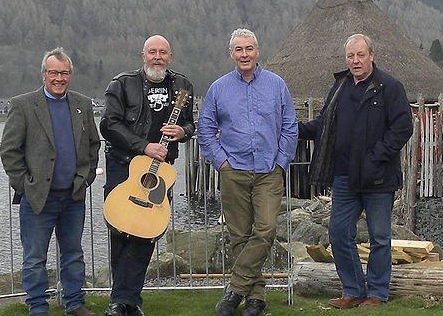 They are four of Scotland's most experienced musicians and now they have teamed up to present a show of Scottish songs seldom now heard, but once the basis of the folk revival in the 1960's and 1970's.
At that time Scottish folk music was at its peak with just about every time having a folk club .
Those days might have faded to become part of Scottish folk singing's long and rich history.
But the songs still exist – it's just that not many people are singing them.
That will change at the Byre Theatre in St Andrews tonight when a new show brings together Ian Bruce, Peter Clark, Gregor Lowrey and Fraser Bruce for an evening of music, humour and audience participation.
Auld Hat – New Heids promises to revive popular folk songs of the 1960s and 70s incorporating modern musical twists.
Fraser Bruce said: "It will be a night of laughter, music and lots of singing."
www.byretheatre.com
Auld Hat – New Heids
Byre Theatre, St Andrews,
Friday September 2