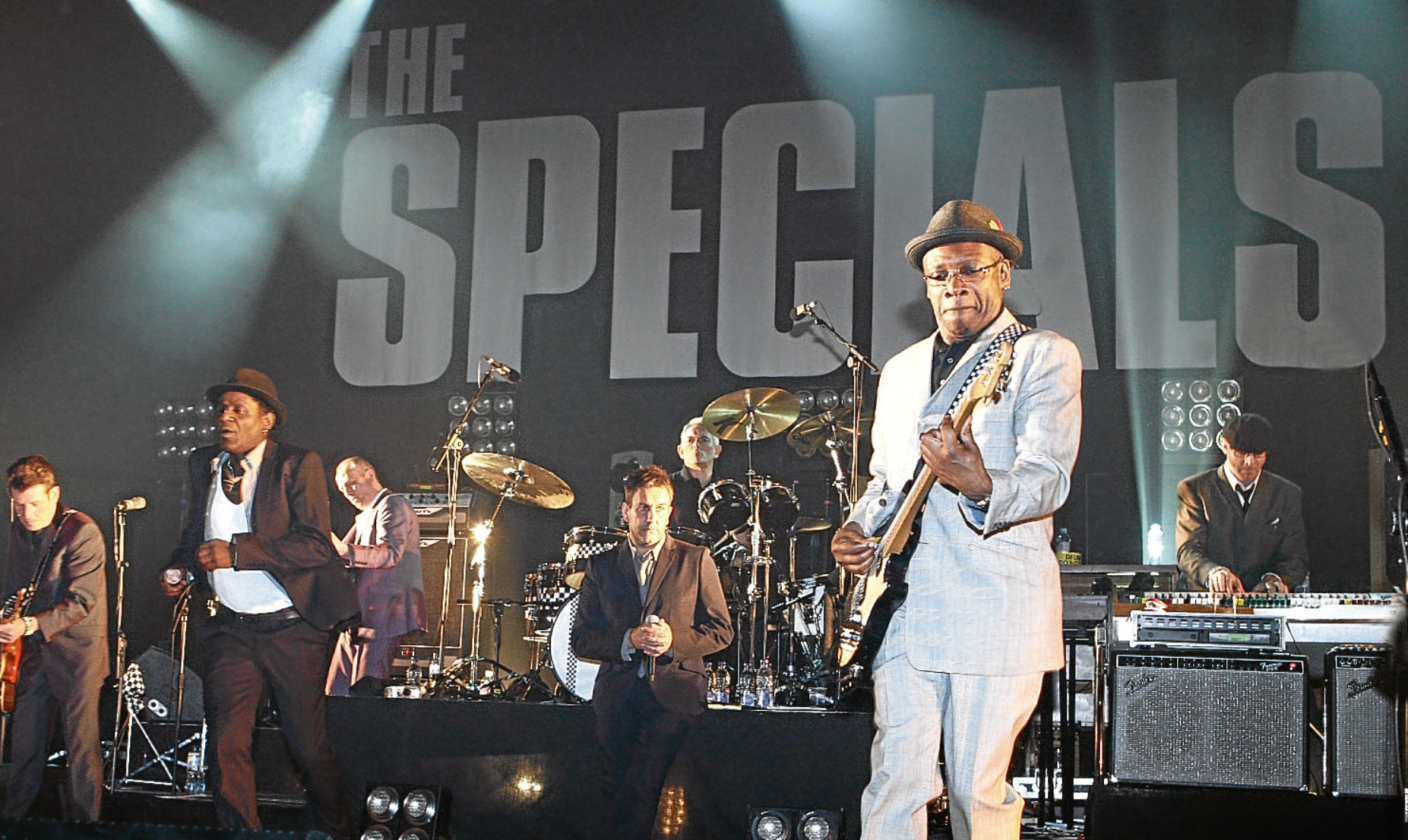 UK legends The Specials have been cranking out danceable ska music for nearly 40 years.
So when they hit Dunfermline's Alhambra Theatre on October 26, you can guarantee it's going to be a good night.
They formed in Coventry in 1977 but broke up in 1981 after hitting big with their unemployment protest single, Ghost Town.
The seven-strong outfit had enjoyed only a two-year recording span but their impact on British culture was already massive.
With the Two Tone music genre, they had ushered in a new, racially diverse youth movement in Britain, while hits like Gangsters and Too Much, Too Young addressed the ideological conflicts of a British society mired in strife.
This was an era when rioting was rife in Britain. Famously, The Specials's own live shows were often engulfed in mayhem.
In June 1981, Terry Hall, Lynval Golding and Neville Staple left to form Fun Boy Three.
The remaining members, led by Jerry Dammers, the band's founding member and its chief songwriter, ploughed on for another album but The Specials were effectively over.
A reconciliation happened in 2009 when six members of the classic line-up reformed and they have been touring ever since – though without Dammers.
Having weathered countless lineup changes – and the recent death of drummer John Bradbury – The Specials continue to deliver the manic sound of the British Two Tone ska scene.
The core members of the group – singer Hall, guitarist Golding and bassist Horace Panter – lead the band's latest order.
The UK tour will be the first shows since the loss of Bradbury in December and their first in Courier Country since the 70s.
Vocalist Terry said: "We started working on these dates last October. Everyone was really looking forward to them and then just after Christmas, Brad passed away.
"It was devastating but in our heart of hearts we know he would want us to continue with the plan he helped to put together."
In March, the band announced Libertines drummer Gary Powell would be performing on their upcoming tours.
Meanwhile, they have left the door open for the return of Dammers, who has played in The Spatial AKA Orchestra since the mid 2000s.
The gig promises to be a triumphant return for a band that remains as relevant to the world today as it was in the Britain of the late 70s and early 80s.
www.alhambradunfermline.com