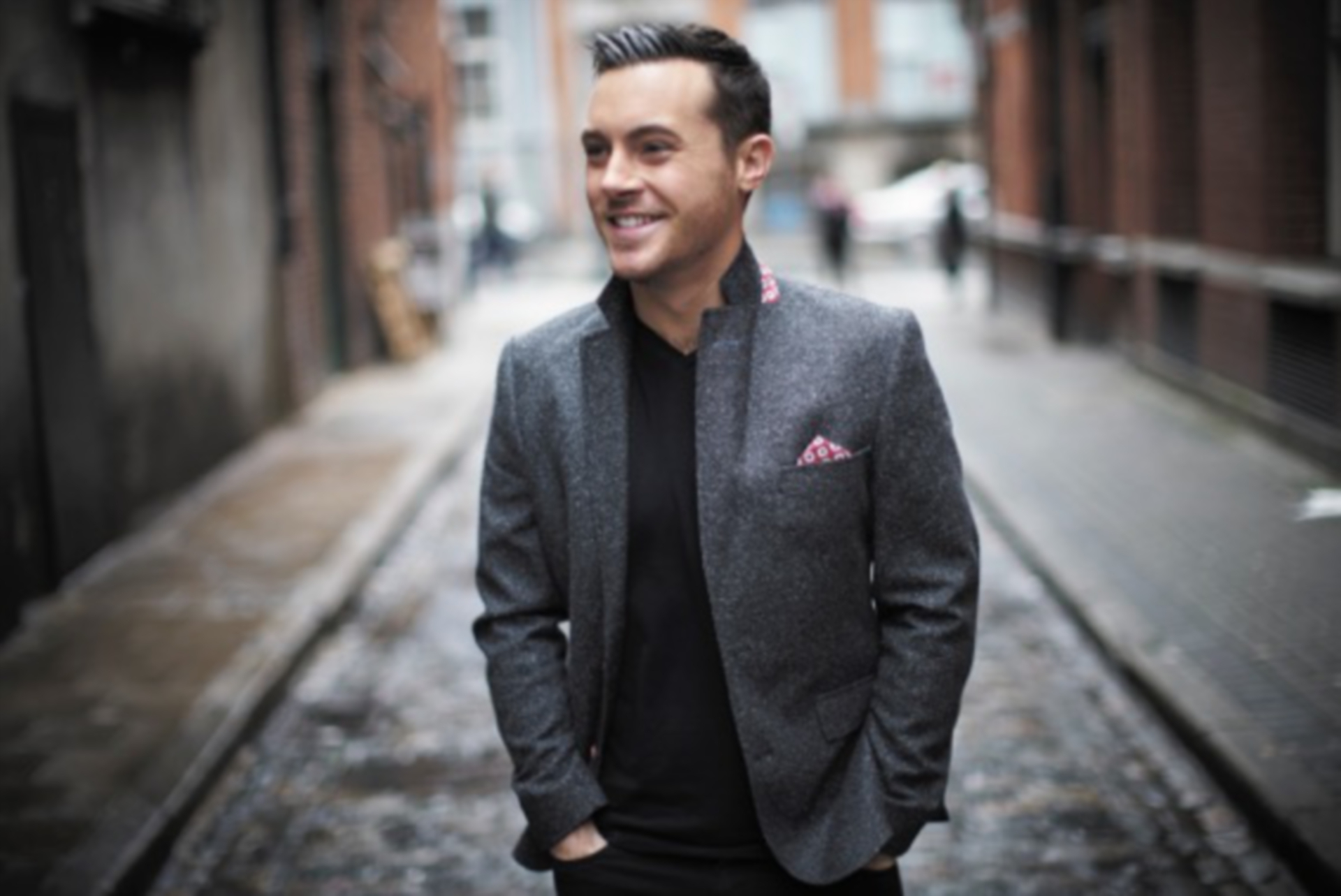 Nathan Carter is one of the most successful live acts across the Irish music scene and is fast becoming a household name, with his performances of heart-felt, upbeat and infectious pop ballads.
Following the release of his 2012 album Wagon Wheel, which charted at number three in the Irish Album Chart, he's celebrating his latest album – Stayin Up All Night – which took the top spot in the Irish Album Charts, beating artists like Beyonce and Drake.
The 26-year-old singer and musician plays Dundee's Whitehall Theatre tonight and tomorrow in concerts that promise to set the heather alight.
The gigs form part of his nationwide tour, which kicked off in September.
Born in Liverpool to Irish parents from County Down, he started showing his musical aptitude at the age of four, when he started learning the accordion, and went on to become head chorister at Liverpool Cathedral, singing for the Pope in Rome, and with his accordion skills well honed, to win gold medals at the Irish Fleadh Ceoil's for both accordion and as a solo singer. At only 12 years old he was playing in the Liverpool Ceili Band.
His traditional roots were in the blood, but he also grew up in a house where Country and Western music filled the air, his parents filling the young Nathan's head with the great songs of Johnny Cash, Waylon Jennings, Don Williams and Dolly Parton.
Equipped with his accordion, but also playing piano and guitar, Nathan started touring the club scene, playing covers from the great Nashville tunesmiths and at the age of 16 had a seismic wake up call when he dad brought him onto a building site and gave him a job.
"When I left school, I was doing a lot of gigging but my dad was a joiner and hoped I could get into his line of work," says Nathan.
"I lasted a week – I was useless – and pretty much got the sack."
Luckily, his nan believed in him and offered to drive him from club to club – from Liverpool to Birmingham, to London, to Donegal.
It was at one such performance in a working men's club in Donegal that his talent took the eye and ears of a well known songwriter from Northern Ireland, John Farry.
John went on to help Nathan book concerts, put a band together and with his nan taking on the job of selling his early CDs to an ever growing fan base, Nathan's shows became a byword for a great night out.
"I've built up a huge fan base over the last five years," says Nathan.
"I've got 190,000 followers on Facebook and I love keeping in contact with fans. I'm really looking forward to the Dundee gigs and hopefully there'll be big crowds."
info
Nathan Carter plays Dundee's Whitehall Theatre on November 4 and 5.