Billing themselves as "the new kings of old time", Canadian trio Sheesham and Lotus and Son create a retro fusion of riverboat blues, ragtime and bluegrass that's at once rootsily authentic and possessed of an undoubted kitsch quality of which they're unafraid.
It's the sound of O, Brother Where Art Thou? for the live stage rather than the movie screen, and it's been gathering glowing reviews from festival crowds for some years now.
The band are Sheesham Crow, Lotus Wight and 'Son Sanderson, and between them they play fiddle, banjo and sousaphone, with some added harmonica, jaw harp and vocal harmonies.
Described as "Mississippi Sheiks meet Dr Seuss as curated by HG Wells", their resolutely time-locked sound works well on records as self-explanatory as 1929 and within their fun and inventive live shows.
Dundee Acoustic Music Club, Newport on Tay, November 8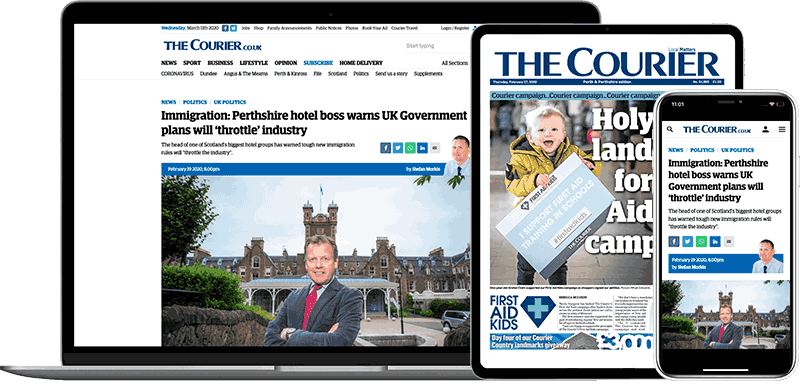 Help support quality local journalism … become a digital subscriber to The Courier
For as little as £5.99 a month you can access all of our content, including Premium articles.
Subscribe