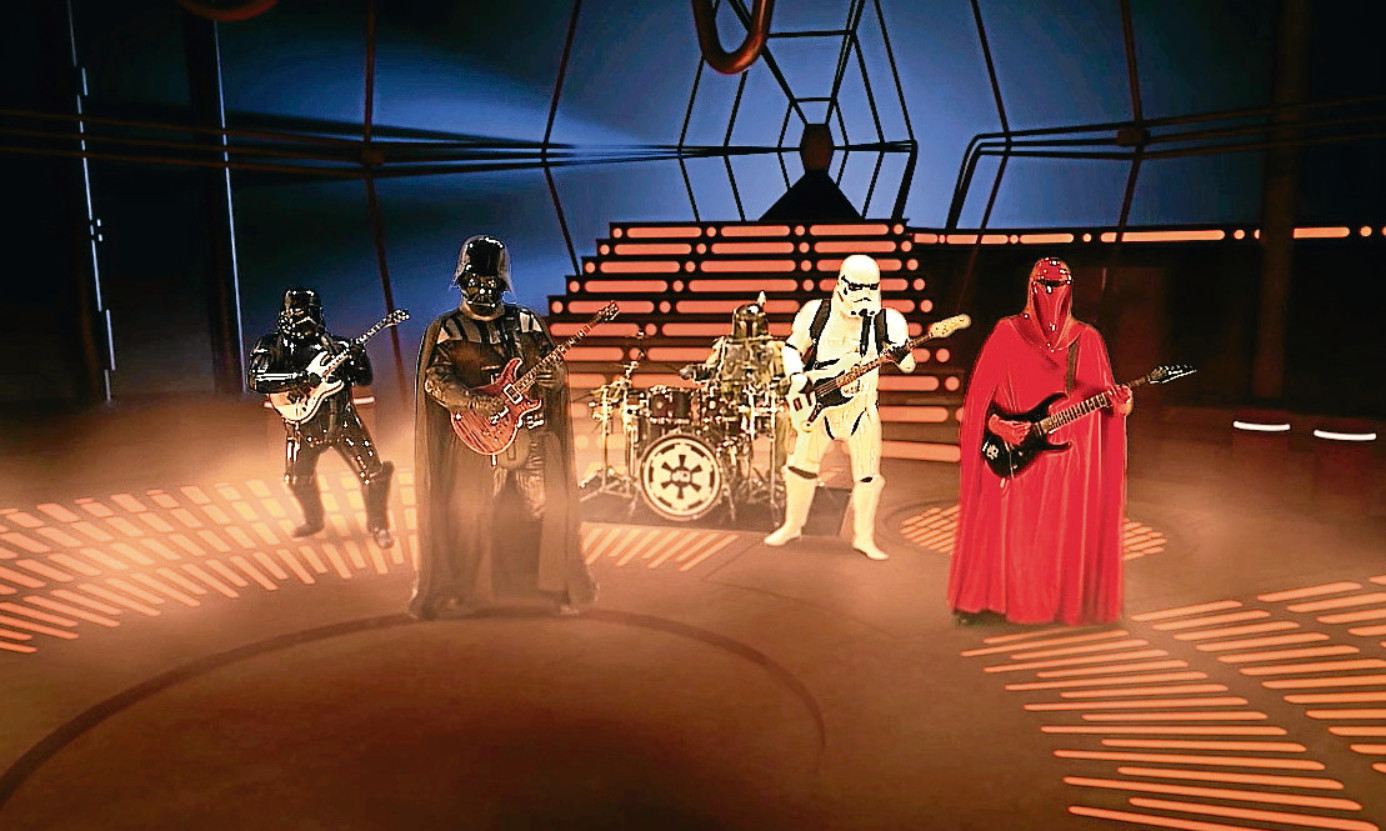 The world is about to go Star Wars crazy yet again when Rogue Nation is released next week.
Before that happens Dundee will be touched by the dark side when Galactic Empire bring their Death Star of a show to the city.
The heavy metal band is guaranteed to cause a great disturbance in the Force with their interpretation of composer John Williams' classic soundtrack.
A long time ago in a galaxy far, far away…actually relatively recently, the five-piece band was formed in America out of a joint love of Star Wars and music.
The group describe themselves as, "a heavy metal band comprised of the most sinister villains in the universe."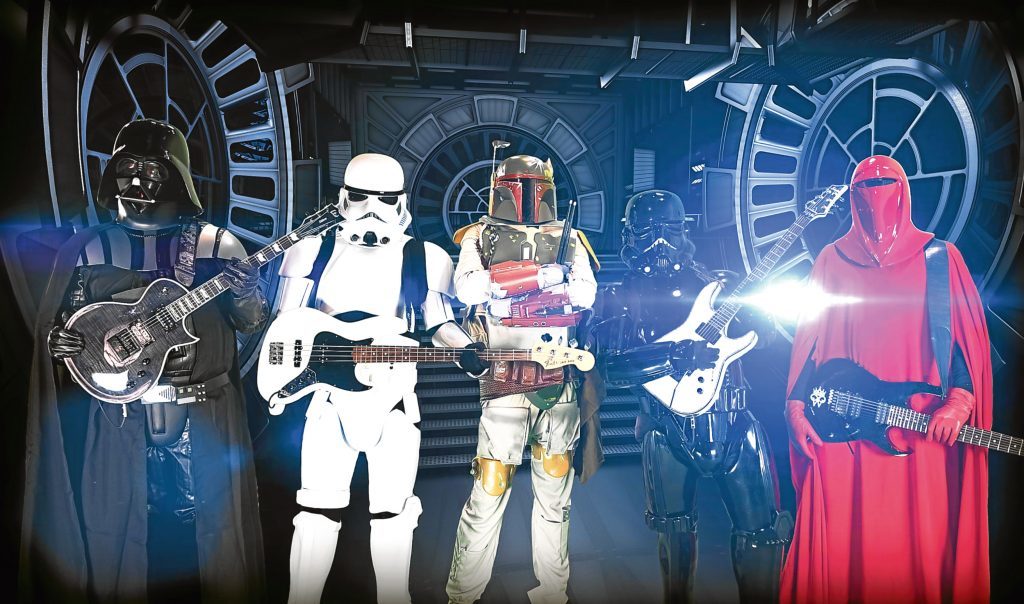 The band members have given themselves tongue-in-cheek names that pun on Star Wars characters without risking any copyright infringement issues.
Boba Sett plays drums, Bass Commander is on bass, naturally, with Dark Vader on lead guitar, and Shadow Ranger and Red Guard on guitar.
Dark Vader said: "The Galactic Empire have been summoned to your UK system to eliminate any rebel scum with the crushing force of shreddy goodness."
Featuring a combination of great production values, musicianship and humour, the group's videos have become viral hits on YouTube.
One has Vader hold out his hand,using the Force to make a guitar float towards him, while in another he force chokes a techie for not setting up his sound levels correctly.
They play in full Star Wars gear and, according to drummer Boba Sett, it took ages to customise the kit so they could play their instruments in it.
Wookie Chewbacca makes a cameo as the group's prisoner while the Emperor cheers from the sidelines and punishes those who displease him.
Galactic Empire got started via a Kickstarter page, with Star Wars enthusiasts raising $60,000 to buy costumes and equipment. Their first album will be released in February.
Grant "Boba Sett" McFarland brought the band together. He said:"John Williams creates the exact emotion one needs to feel to match the moment. Almost anyone can hum the theme to Star Wars, Jaws or Indiana Jones without needing to hear it first."
The group are currently touring the UK and come to Dundee on Sunday night.
Their fans certainly don't suffer from a disturbing lack of faith, with many turning up to gigs in costume as their favourite Star Wars character.
No one goes into a Galactic Empire concert saying they've got a bad feeling about this.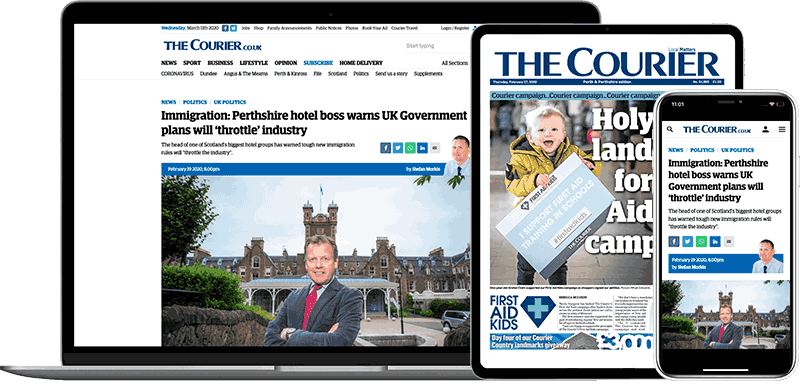 Help support quality local journalism … become a digital subscriber to The Courier
For as little as £5.99 a month you can access all of our content, including Premium articles.
Subscribe