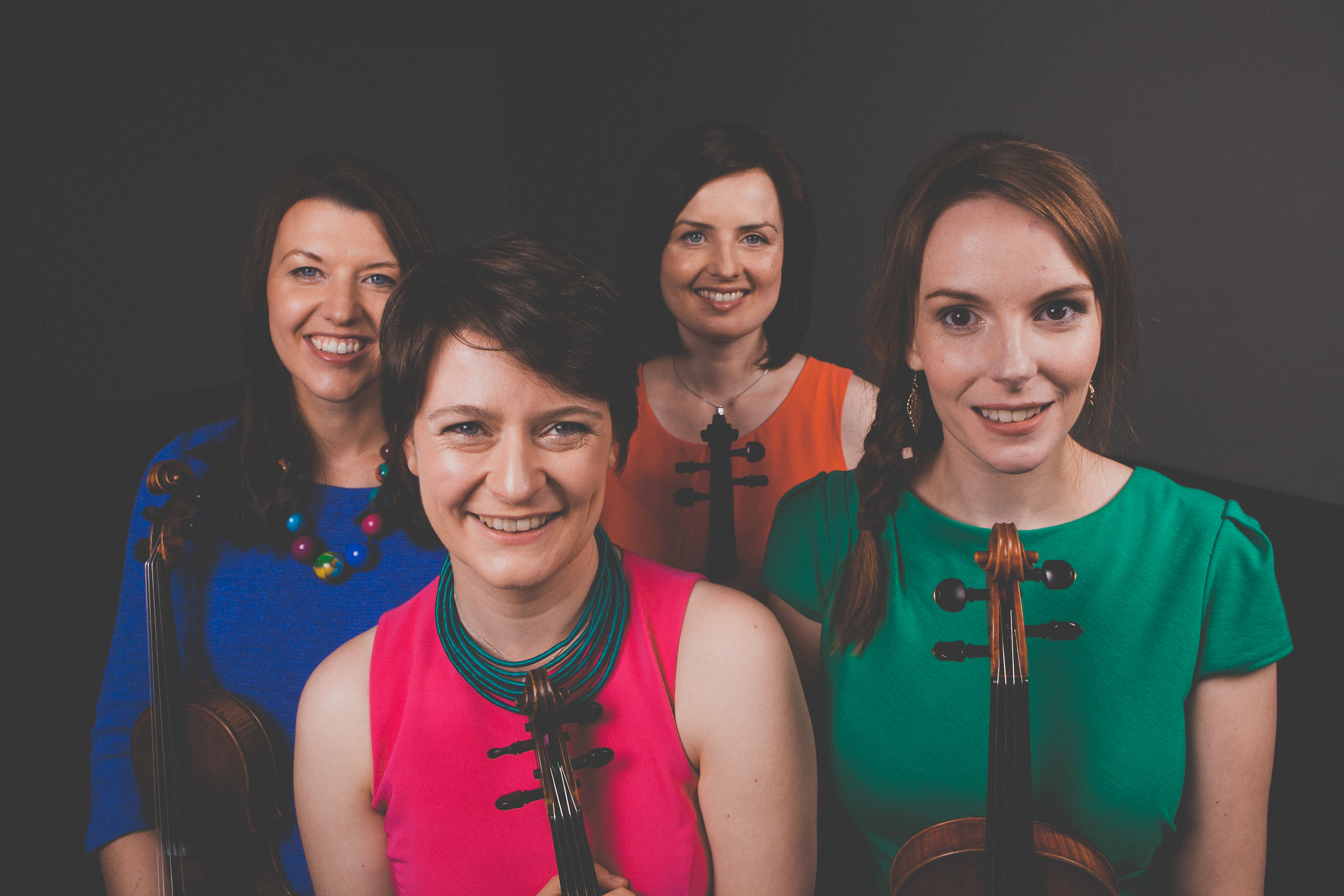 Fiddling foursome RANT are ready to perform in Perth on February 28. Gayle finds out more
Rant is the meeting of four of Scotland's finest fiddle players, two from the Shetland Islands and two from the Highlands.
Bethany and Jenna Reid, Sarah-Jane Summers and Lauren MacColl join forces to create a sound that is rich and vibrant – evocative of the exciting scene they are a part of.
Using just their fiddles, they weave a tapestry of melodies, textures, layers and sounds.
Known for their work as soloists and with various bands, this is a celebration of the instrument they love.
Nominated in the BBC Radio 2 Folk Awards 2014, Rant are sure to put on a fantastic performance in Perth.
Last year saw the release of Reverie, their much anticipated second album, which featured in the Sunday Times top 100 albums of 2016.
Originally from the Black Isle, fiddle player Lauren was immersed in the rich culture of the Highlands from a young age, learning her traditional music through the Feisean movement in Ross-shire.
In 2004, she won the BBC Radio 2 Young Folk Award as a soloist. She currently performs with a variety of projects: on viola and fiddle with Salt House, in the Rachel Newton Trio, in a duo with flautist Calum Stewart, and of course, with Rant.
Lauren says: "Rant had a great start to the year with a big show at Celtic Connections festival in Glasgow, and so we are delighted to have a short run of further Scottish dates this month, including our first appearance in Perth.
"We are hugely inspired by the rich fiddle traditions of Perthshire and a lot of our material is sourced from the old manuscripts of prominent local collectors.
"This gig will feature music from our latest album Reverie and promises to be a fun night."
Sisters Jenna and Bethany Reid were born and brought up in the small village of Quarff, Shetland.
Introduced to the fiddle and piano at a young age, the girls have gone on to become leading lights in Shetland's fiddle tradition.
Both are previous winners of Shetland's Young Fiddler of the Year competition and members of prominent Scottish ensemble Blazin' Fiddles.
Sarah-Jane is a founding member of Norwegian-Scottish band, Fribo.
She has toured extensively and performed at festivals such as WOMAD and Celtic Connections and is much in demand as a fiddle tutor worldwide.
She was the director of the RSAMD Junior Academy traditional music course in Glasgow until 2010, when she relocated to Oslo to undertake a Masters degree in Norwegian folk music.
info
Rant play The Green Room, Canal Street, Perth, on February 28
For more details, see perthfolkclub.com