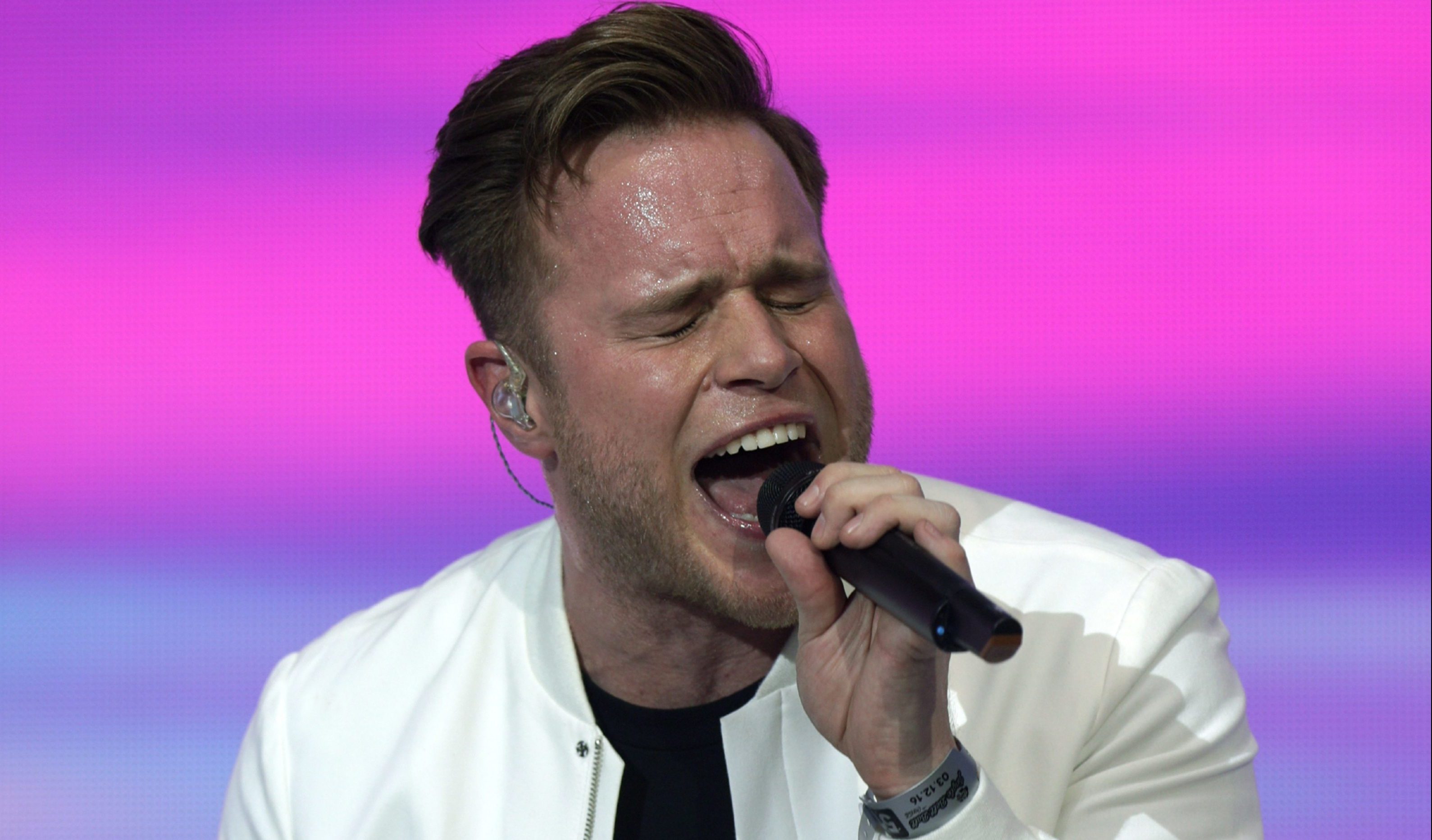 Ahead of his gig at Dundee's Slessor Gardens on July 20, Olly Murs tells Gayle Ritchie he wants fans to come along and let their hair down!
Unless you've been living under a rock for the last eight years, Olly Murs will need no introduction.
The cheeky pop star from Essex has built a devoted Scottish fan base since finishing as runner-up to Joe McElderry on 2009's The X Factor.
Since then, he's scored four chart-topping albums, racked up millions of sales worldwide and even had a stint co-presenting the show that helped make his name alongside Caroline Flack.
This year has been a mega busy one for Olly, 33, kicking off with a tour that sold out arenas across the UK and Ireland, and he's now in the middle of a mammoth set of summer dates in outdoor venues, including Dundee's Slessor Gardens.
"I've played gigs in Scotland and Glasgow shows are always epic, but I haven't been to Dundee in years," he says.
"Scottish audiences are amazing. They have so much energy and there's so much excitement every time I play.
"I can't wait to get up to explore Scotland; it's such a beautiful country with stunning mountains and scenery. It's inspirational."
The last eight years have seen Olly transform from call centre boy to one of the country's most successful solo artists, with hits like Heart Skips a Beat, Troublemaker, Dear Diary, You Don't Know Love, Wrapped Up, and Right Place, Right Time.
When he auditioned for the sixth series of X Factor back in 2009, performing Stevie Wonder's Superstition, Simon Cowell said it was "the easiest yes I've ever given".
Despite rising to the top of his game, Olly has remained refreshingly grounded. "I don't think success has changed me," he reflects.
"I'm always humble and down to earth. I love my life and appreciate how lucky I am to be in this position.
"I love chilling with friends and family at home in Essex but I also love meeting my idols and doing crazy things like performing alongside Robbie Williams."
Olly is also a huge fan of Harry Styles, revealing that he's been playing the former One Direction singer's new album in the car a lot.
What about Olly's own music? What's inspired him to write songs?
"Musically, as an artist, I'm always trying to do something new and fresh," he muses.
"My first album was reggae and there were a few cheeky songs, but I moved on from that and wanted to be truthful.
"The song Grow Up was fun but the message behind it was actually quite harsh – 'You need to grow up, you're immature'."
As well as establishing himself in the UK, Olly has collaborated with A-listers, including Flo Rida, in a bid to crack America.
Away from the glitzy world of showbiz, he says he's on the hunt for "the One" .
"I'm having fun being single, but I've always said I'd like to find Mrs Murs as I'm ready to settle down. I don't think I'd go on First Dates though!"
His advice for fans who might wish to follow in his footsteps is to "believe in yourself, but be prepared to work really hard for it," adding: "This is not an easy industry to be successful in, but hard work pays off if you're prepared to put the hours in!"
So what can people expect at the Dundee gig, where Olly will be supported by 2015 X Factor winner Louisa Johnson?
"The Dundee crowd can expect a fun-filled night of entertainment," he beams.
"I'm bringing my big 11 piece band with me, and we'll be playing all the singles with a few sing and dance along tracks in a 10 minute medley!
"Come down and let your hair down with us!"
Fore more details, see www.ticketmaster.co.uk