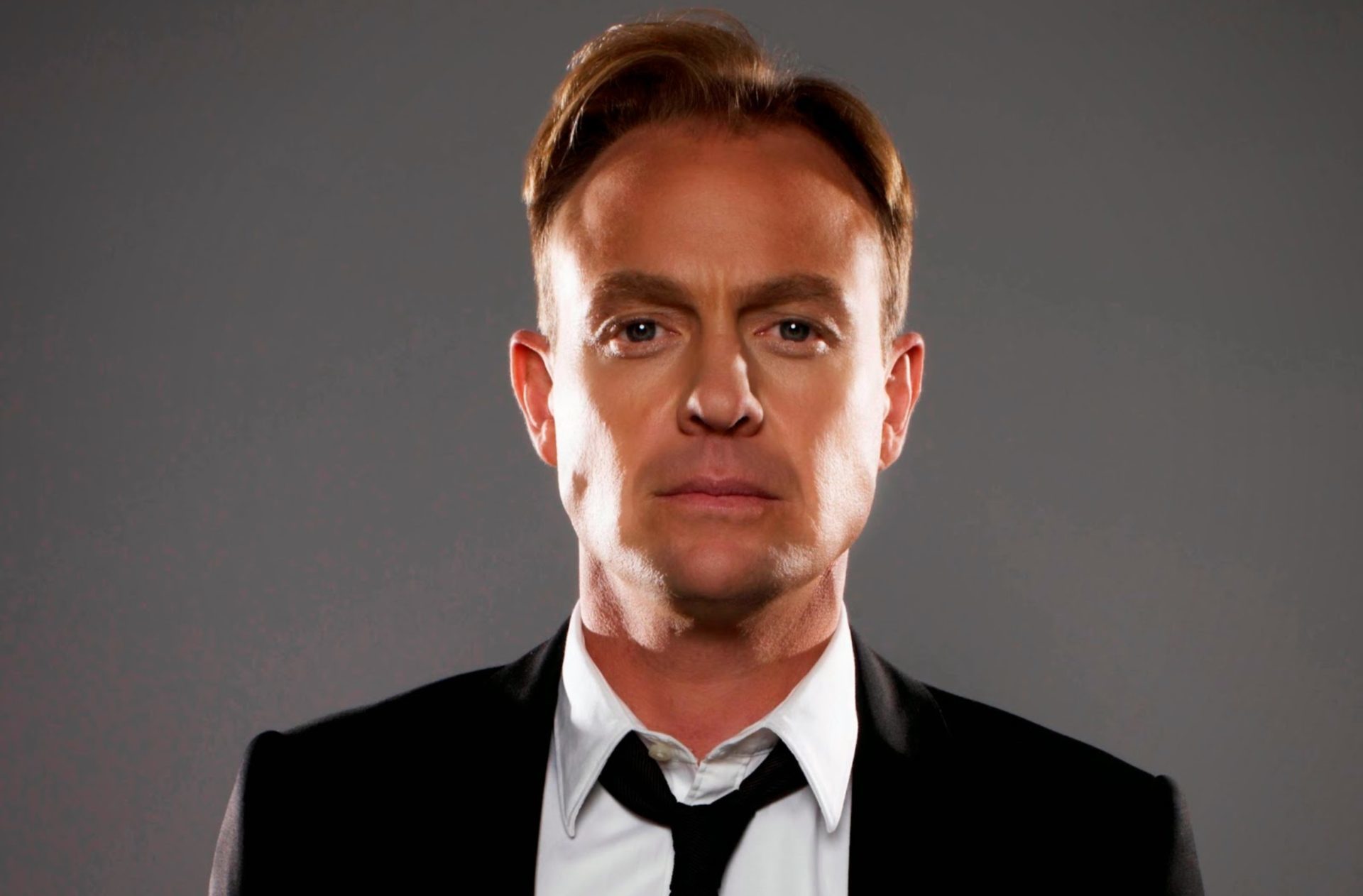 Actor, singer, father and evergreen heart-throb Jason Donovan will be playing at Rewind music festival. Gayle Ritchie chats with the star ahead of his performance
As he reached the rocky summit of Arthur's Seat and drank in the breathtaking views, Jason Donovan turned to his three children and grinned.
It was Hogmanay 2015 and the star had decided to celebrate the turn of the year with Zac, Molly and Jemma in a place that's come to mean a great deal to him during his decades in the spotlight.
"I've got really fond memories of that particular evening," recalls Jason, 49.
"I spent New Year's Eve with the kids in Edinburgh and we had a brilliant time climbing Arthur's Seat and seeing the beautiful landscape that surrounds it. We felt on top of the world."
Scotland has been the backdrop for a host of memorable occasions for the Australian actor and singer – and he's not done yet.
Over the decades, Jason has become a familiar face in the Scottish capital, starring in a plethora of shows at the city's theatres.
He's a huge fan of Scotland – and its audiences – and can't wait to perform at 80s festival Rewind at Scone Palace on July 23.
"I've done many shows in Scotland over the years. I love the people and the food and the cities are fantastic," he says. "Everyone is really friendly and outgoing. A lot of motivated people come from this part of the world and they're good at getting things done.
"I get such a warm reception and am always made to feel very welcome, even though the fans are a bit crazy."
It's more than 30 years since Jason was first introduced to the British public as Neighbours heart-throb Scott Robinson, the hunk with the blond mullet and perfect smile who married Charlene Mitchell, portrayed by Kylie Minogue, who later became his real-life girlfriend.
His role in the Aussie soap led to a pop career, with a string of hits, including Nothing Can Divide Us, Too Many Broken Hearts, and Especially For You – a duet with Kylie.
Then came the 1990s, when he turned his attention to musical theatre, taking the title role in Joseph and the Amazing Technicolor Dreamcoat in 1991.
Following a split from Kylie, Jason threw himself into the London party scene, where he developed a cocaine addiction, later recalling in his autobiography, Between The Lines: My Story Uncut, how the drug was brought out "like it was Wall's Viennetta" at dinner parties.
In 1995, he suffered cocaine-induced convulsions at Kate Moss's 21st birthday party in LA and was rushed to hospital.
He gave up the drugs when his then girlfriend, Angela Malloch (who is now his wife), became pregnant and gave him an ultimatum – drugs or fatherhood.
"It was 2000 and my daughter Jemma was born," recalls Jason. "It was time to move on."
After Jemma's birth, he worked on reviving his career, starring in hit stage shows including Chitty Chitty Bang Bang and Priscilla, Queen of the Desert and appearing in ITV's I'm a Celebrity… Get Me Out of Here in 2007.
Now very much back on track, he's at home in London when we chat, fresh from a stint in New Zealand with his latest show.
"Life is pretty good for me right now," says Jason. "I've just finished a 10-month run in Million Dollar Quartet, where I was playing the role of legendary record producer Sam Phillips, which tells the story of a day in 1956 when Johnny Cash, Jerry Lee Lewis, Carl Perkins and Elvis Presley jammed together.
"It's an amazing story and one I've really enjoyed being part of. But now I'm back, I'm looking forward to spending some time with the family and getting ready for the summer festivals."
While Jason probably won't be digging out his day-glo or styling his (long-gone) mullet, he's hugely excited about Rewind at Scone Palace next weekend.
"The Rewind crowds are always fantastic," he says.
"I love seeing the effort people go to with their fancy dress costumes and everyone is there to have a good time.
"It's a really nice vibe and it's great that all of us performers can unite through our music."
As far as his set goes, he promises a "high energy performance" with all the hits and a celebratory salute to the era which changed his life.
"When I was working with Stock, Aitken and Waterman, it was a really exciting time which defined a whole generation of music," he says.
"Acts like myself and Bros were all part of a very unique period in music and at the time, we did loads of radio roadshows and TV programmes which meant we spent a lot of time on the same circuit.
"I feel very thankful that I'm still able to sing those songs that bring back so many memories for all of us. That's something really special.
"That said, I love the challenges that acting brings and the places that taking on a new character takes me to. I get so much from both acting and making music."
When he's not doing either, Jason is happiest kicking back at home.
"I'm a true Australian at heart and love hanging out at my house in the countryside with the family," he says.
"If I can be sitting outside with a chilled glass of wine and some nice food, that's a sure-fire way for me to relax."
As a contestant on Strictly Come Dancing in 2011, he loves catching up with the show when it's on: "Who doesn't love the fake tan and sequins?!"
And when I ask what's the most important thing in Jason's world, he doesn't hesitate to answer – family.
"My family give me happiness, they keep me grounded and they give me a reason to get up and go to work every day. Having children absolutely changed my world and I'm very lucky to have three amazing kids," he says.
"Everything I do is for my wife and children and that really shapes the way I view things. Success is not the key to happiness – happiness is the key to success.
"That's something I truly believe and think it's important to focus on, as once you strike the right balance, everything else will follow."
It seems Jason, the son of actor Terence Donovan, has grown up a lot since the hazy druggy days. And only now, as he approaches 50, is he finally able to make sense of his life, he admits.
"Now I'm older and wiser, if a little more weathered, I believe that I'm finally in a position to put my life into perspective," he reflects.
"I'm in a great place, surrounded by good people, and I don't feel like I need to prove myself any more."
As well as performing at summer music festivals, Jason is in the middle of a nationwide tour – Jason Donovan and his Amazing Midlife Crisis Tour 2017 – which sees him "in conversation" with the audience. The title suggests he uses humour to get through darker days.
"It's very important to see the light in amongst the dark. We're living in very turbulent times at the moment so having humour is a way of coping.
"The human spirit is a wonderful thing and it's essential to remember that it's okay to laugh."
info
Jason Donovan plays Rewind Scotland 80s music festival at Scone Palace on Sunday July 23. www.rewindfestival.com