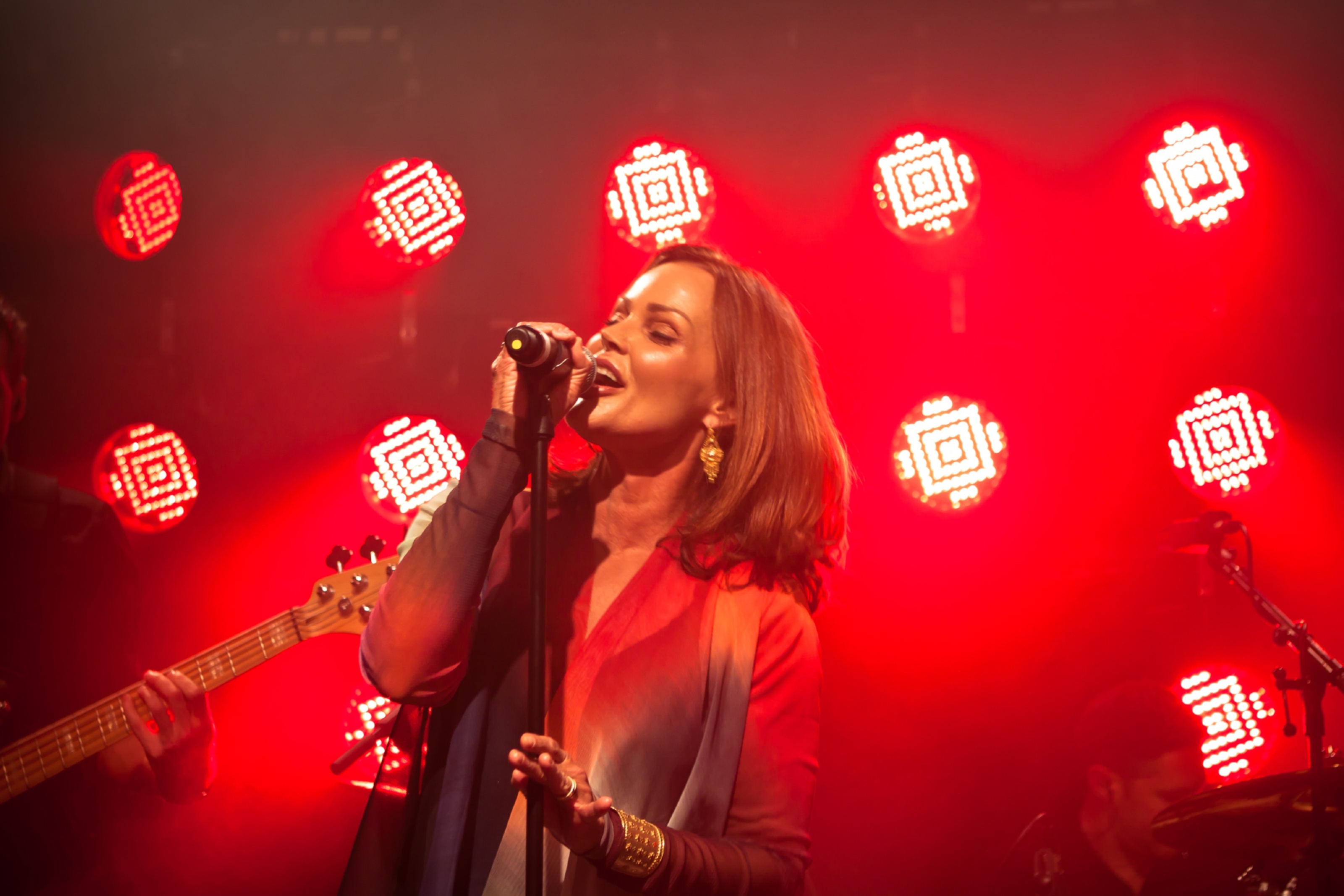 Rewind Scotland is back for 2017 and this year's festival, at Scone Palace, promises to be bigger and better than ever
Dig out the neon tutus, fluff up the mullets, pull on your dancing shoes and get ready for a sing-a-long as the celebration of all things 80s returns for its seventh year this weekend.
The Saturday night headliners are The Human League, with the Sunday night top spot taken by Billy Ocean.
Other favourites sure to delight fans are Soul II Soul, T'Pau, Belinda Carlisle, Kim Wilde, Nick Heyward, Chesney Hawkes and Jason Donovan.
Chesney Hawkes, Go West, Nik Kershaw, The Real Thing, Owen Paul, Heather Small and Dr and the Medics and Heaven 17s Glenn Gregory are also certain to have toes tapping.
Meanwhile, DJ Rusty Egan will be also be putting together a tribute to Bowie and Prince on the main stage.
Making their Rewind Scotland debuts will be The Undertones, The Trevor Horn Band plus special guests Junior Marvin's Wailers, Musical Youth and Steve Harley and Cockney Rebel, Jaki Graham and Scotland's Tom Robinson.
Joy Division's Peter Hook, Owen Paul, Sex Pistol Glen Matlock and Claudia Brucken will appear with supergroup the British Electric Foundation (BEF), the brainchild of Martyn Ware, a founding member of both The Human League and Heaven 17.
Martyn has assembled a stellar line-up to perform songs made famous by the 80s stars themselves, plus cover versions in the BEF electronic pop style.
Rewind will also feature camping, glamping, theme bars, DJs, karaoke, an inflatable church, street entertainment, fun fairs, a silent disco, a kidzone for children, fireworks, trade stands and fancy dress.
One of the most hotly anticipated sets this year will come courtesy of The Trevor Horn Band.
Trevor has been at the forefront of pushing music technology to its limits for more than four decades.
He formed electro-pop group Buggles, alongside keyboardist Geoffrey Downes, and in 1979, their debut single Video Killed The Radio Star went No 1 worldwide and became the first video broadcast by MTV when it launched in the United States in 1981.
Trevor has produced the biggest names in pop, including Pet Shop Boys, Seal, ABC, Grace Jones and Frankie Goes To Hollywood, so he knows a good tune.
Back in the day, while working with Simple Minds, Trevor enjoyed many trips to Scotland to produce the band.
"All the songs I have worked on are like my children," he said. "I nurtured them and brought them on. I performed at a festival last year and heard the sound engineers tuning up the PA using one of my songs, Crazy by Seal, I was so chuffed. It still sounds so great."
Trevor and his band first played Rewind last year, and had so much fun, they are back for more.
"We had Matt Cardle join us on stage, so I am especially looking forward to playing Rewind Scotland, and reaching a wider Scottish crowd."
Meanwhile, Jason Donovan, 49, revealed he can't wait to perform at Scone Palace on July 23, although he probably won't be digging out his day-glo or styling his (long-gone) mullet.
Fans can expect some of his greatest hits, including Nothing Can Divide Us and Too Many Broken Hearts.
"The Rewind crowds are always fantastic," he said. "I love seeing the effort people go to with their fancy dress costumes and everyone is there to have a good time. It's a really nice vibe and it's great that all of us performers can unite through our music."
Rewind Scotland kicks off tonight with Blondie tribute band Dirty Harry along with a bunch of other bands and DJs, the funfair, bars and nosh.
The festival runs until Sunday. www.rewindfestival.com/scotland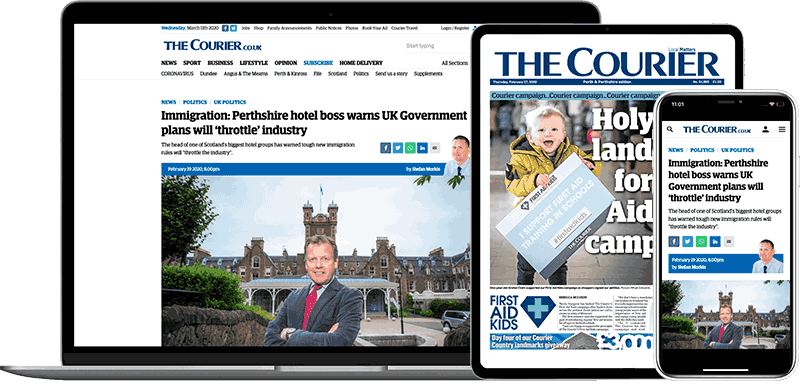 Help support quality local journalism … become a digital subscriber to The Courier
For as little as £5.99 a month you can access all of our content, including Premium articles.
Subscribe