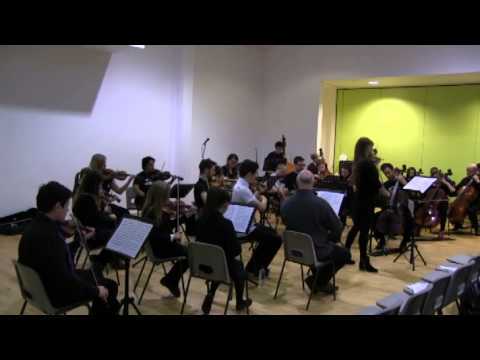 Once upon a time a little girl called Nicola Benedetti started learning to play the violin, never dreaming that one day she would become one of the most sought-after violinists of her generation.
But despite her success – or perhaps because of it – the world-renowned soloist is fiercely committed to music education and to developing young talent. In 2010, she became Sistema Scotland's official musical Big Sister for the charity's Big Noise project. An exciting music initiative partnered with Venezuela's El Sistema, it aims to bring about permanent social change and new life chances in some of Scotland's most challenged areas.
And now Big Noise Douglas has arrived in Dundee. From this week, pupils from St Pius and Claypotts Castle Primaries are being offered the chance to learn a musical instrument completely free of charge, helping them develop vital life skills such as listening and following instructions, concentration, team work, confidence and resilience.
Successful Big Noise orchestra centres, involving more than 1,800 children, are already up and running in Raploch in Stirlingshire, Glasgow's Govanhill and Torry in Aberdeen. Under the community-based £2.2 million social programme, Primary 1 pupils will learn basic but vital musical skills like rhythm and pulse before progressing to a stringed instrument in P2 and 3.
Following the launch of the Raploch programme, a report by the Scottish Government revealed that 90% of parents felt their child was happier as a result of being involved with the Big Noise orchestra, while a further 80% commented that their child had better concentration, was more focused and more disciplined as a result of learning to play a musical instrument.
Nicola, 30, recalls the power that music exerted over her from a young age. "I was moved and uplifted by slower classical music when I was just five or six," says the Ayrshire lass, who was born in 1987 to an Italian father and a Scottish mother.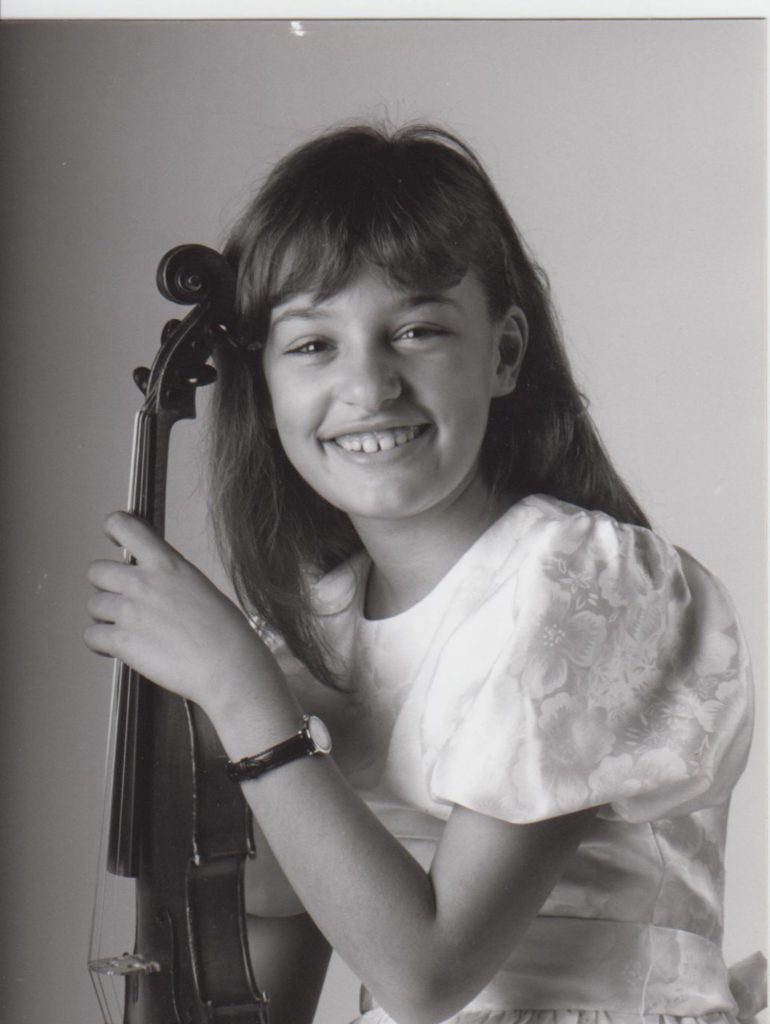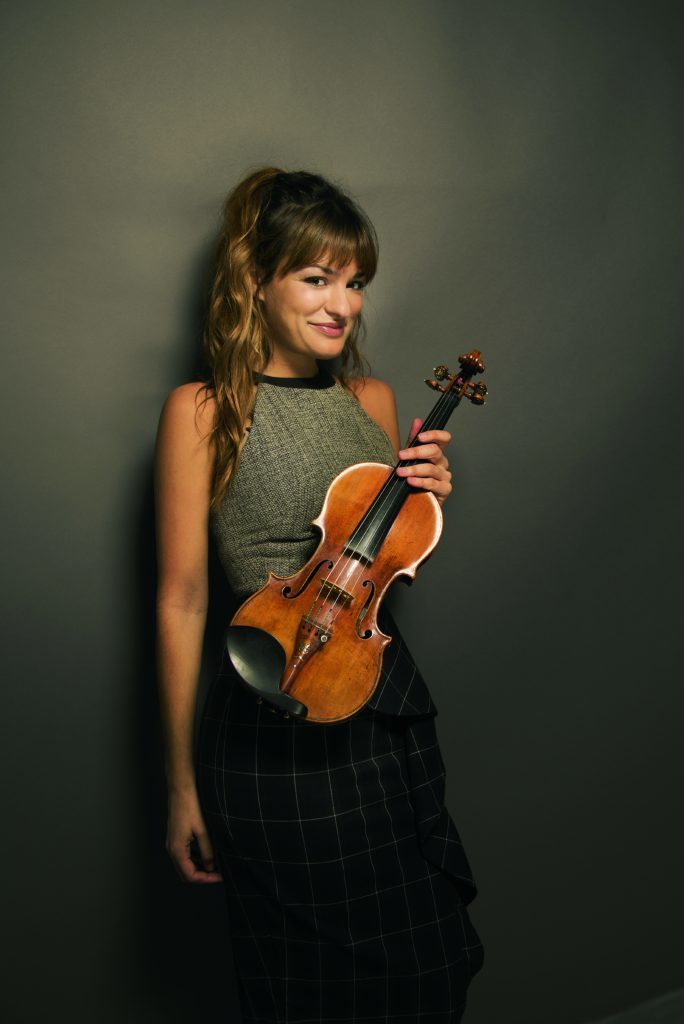 A healthy bit of sibling rivalry inspired four-year-old Nicola to first pick up a violin: her older sister Stephanie was taking lessons and naturally, despite the four year age difference, the little tot wanted to try too.
Taking to it like a duck to water, things moved fast. She became the leader of the National Children's Orchestra of Great Britain when she was eight and by the age of 10, she had already passed eighth grade and was studying at the Yehudi Menuhin School for young musicians.
Since then, Nicola's captivating solo performances have meant she's in demand with major orchestras and conductors across the globe.
And the accolades don't stop there. The holder of eight honorary degrees and the youngest ever recipient of the Queen's Medal for Music, Nicola was also awarded the MBE in the 2013 New Year's Honours in recognition of her international music career and work with musical charities throughout the UK.
Encouraging young people to take up music and work hard at it is a mission close to her heart, so who better a Big Sister to all the children who might otherwise never get the chance to learn an instrument.
"The beauty of listening to music and developing a closer acquaintance with the profundity and complexity of music… these are things that shouldn't be a privilege to a few," she says.
"Evidence and data show that the by-products of learning an instrument and playing in an orchestra lead to greater discipline as well as skills in multitasking and concentration. And an individual expressing something collectively is a skill that our society needs more than ever," she continues.
"Being a 'Big Sister' to Sistema Scotland is dear to my heart. I am fiercely proud of all the work done over years, and what has been achieved."
With a strong sense of community and family, Douglas was identified as a great fit for the latest Big Noise centre and Nicola is looking forward to coming to visit as soon as her busy schedule allows.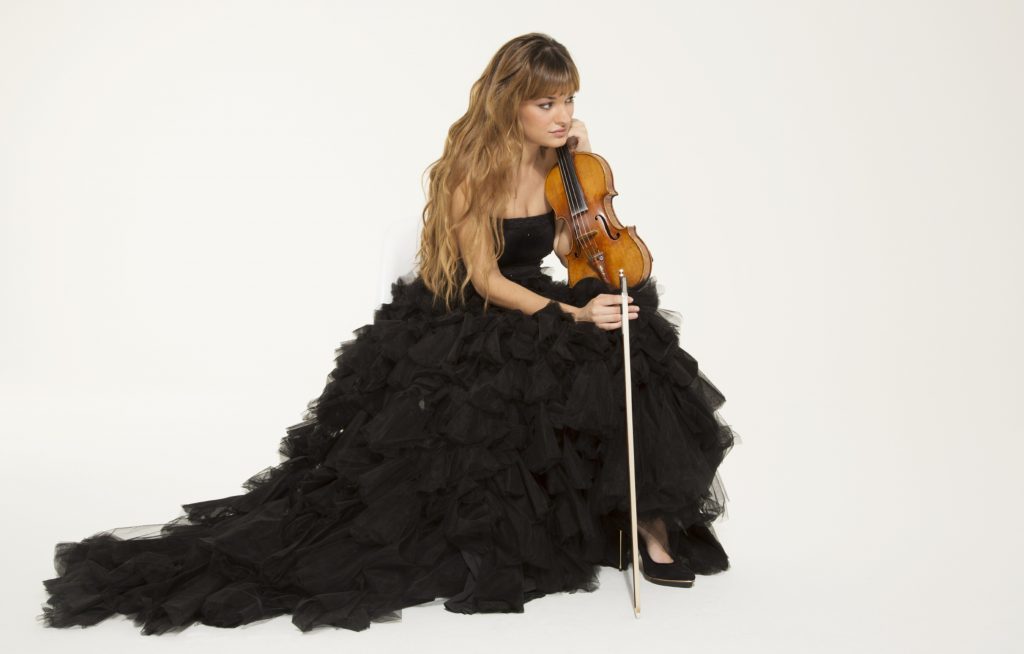 "Sistema Scotland's social programmes tackle a lot of different psychological and emotional aspects of both individuals and communities," she says. "It's not always easy to balance inclusivity and education at the same time but the sense of achievement and pride a child feels when they learn to play an instrument proves that it can and does work."
No stranger to Dundee, having played in the Caird Hall many times with her regular duo partner pianist Alexei Grynyuk, Nicola is excited by the imminent opening of V&A Dundee and the possibilities it offers.
"I hope it will lead to an engagement with Sistema Scotland and to the development of a variety of cultural opportunities," she says.
Big Noise Douglas is a long term commitment and Nicola expresses her ultimate hope for the programme. "I think it will encourage a broader world view, support the children's education and give them a love and appreciation of artistic expression," she says.
"I hope they will feel another level of support and guidance in their life, a type of discipline and work ethic – after all, you can't get better at anything without that."
While anthropologists speculate that babies are born with an innate love of music, Nicola realises that learning a musical instrument could seem a little daunting if it's not something a child has done before.
"Music affects how your child relates to you, to everyone and everything else," she says reassuringly. "So often culture is seen in isolation but it is part of the human story, an expression of feelings through emotions, an extra layer. It might seem very alien but believe me, it's part of our life and not scary."
Andy Thorn, team leader at Big Noise Douglas, explains how the programme will develop.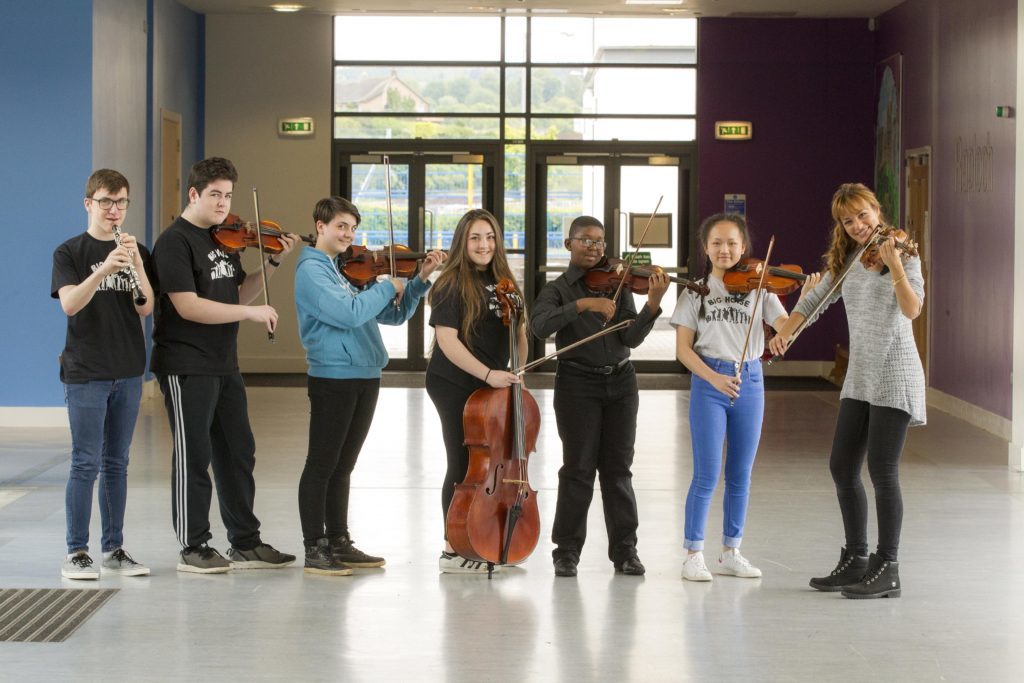 "We start working with the younger year groups of children and the programme grows with them year by year as they get older and we take in the next year group below them," he says.
"During this first year (2017/18) we will roll out the programme progressively, working with P1s, 2s and 3s during the school day. There will also be a voluntary afterschool programme as we prepare for a community launch concert next summer. Over time we'll add additional strands such as Baby Noise for babies and their parent/carer, a nursery session and a community adult orchestra," he continues.
"As each Big Noise programme launches, we start with strings and progress to woodwind and brass with older children, as it's important their teeth have developed properly before they move on to these instruments. We start percussion at the same time so the children can play together in a wind-band. And eventually we will be open to all children and young adults who live in Douglas.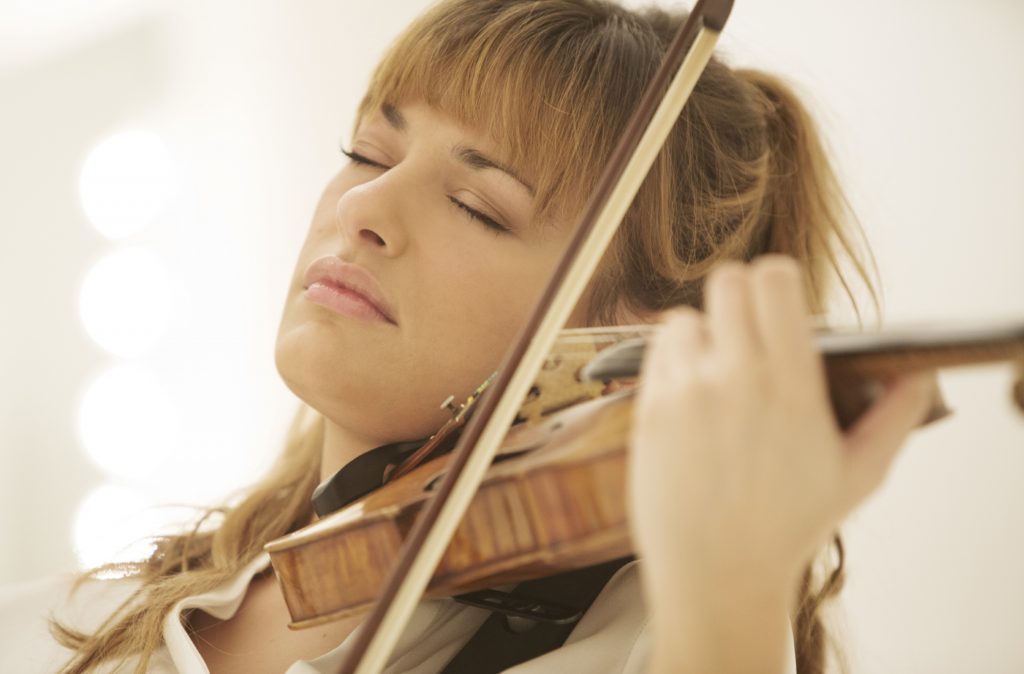 Andy, a strings teacher himself, explains that the children won't start learning with "real" instruments to begin with.
"The P2s make a "paper orchestra," consisting of double bass, violin, viola all cello, all made out of cardboard, to teach them posture and position before they move on to the real thing," he says.
"We've designed a curriculum that breaks down learning stringed instruments into easy steps and the great thing is that with music, it's easy to look back and see how much the children have learned.
"But it's vital to remember that we're not just a musical programme. We are a social programme that teaches music," he continues.
"Working as a team, where everyone has to play the same music at exactly the same speed, results in discipline and confidence.
"This is a long term community project, and we're look forward to working with this first group of children as they progress on to high school and eventually become adults."
Andy can't wait for Nicola Benedetti to visit Big Noise Douglas and recalls her masterclass with Big Noise Raploch earlier this year. "For the kids to have an international soloist helping them to learn an instrument to chat to them about her life is a great inspiration," he smiles. "And Nicola isn't just a figurehead, she's very involved and interested in the teaching. It's wonderful for young people to see her play.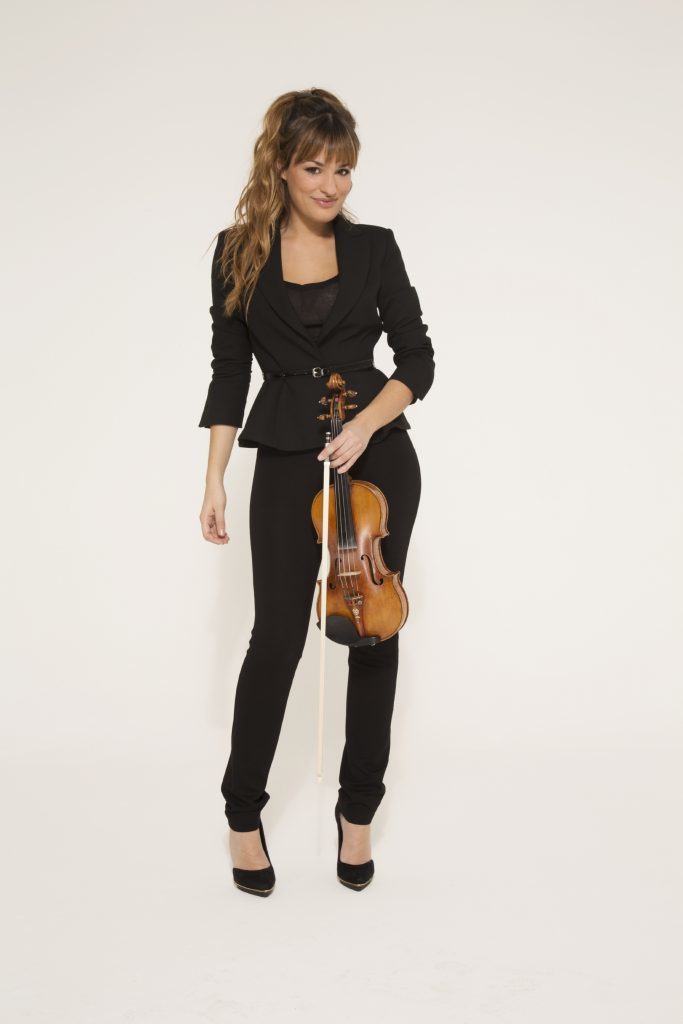 "We're also incredibly lucky to have the support of Optimistic Sound, a charity set up by local Dundonians, including the family of the late Michael Marra, to raise funds to bring Big Noise to Douglas."
Andy has been blown away by the enthusiasm of the Douglas community.
"There's such a strong sense of community and pride in Douglas and everyone is so positive and excited. After all, who wouldn't want their child to learn an instrument, especially when it's completely free."
Info
Big Noise Douglas is delivered by the charity Sistema Scotland in partnership with Optimistic Sound, Dundee City Council and Northwood Charitable Trust.
www.makeabignoise.org.uk