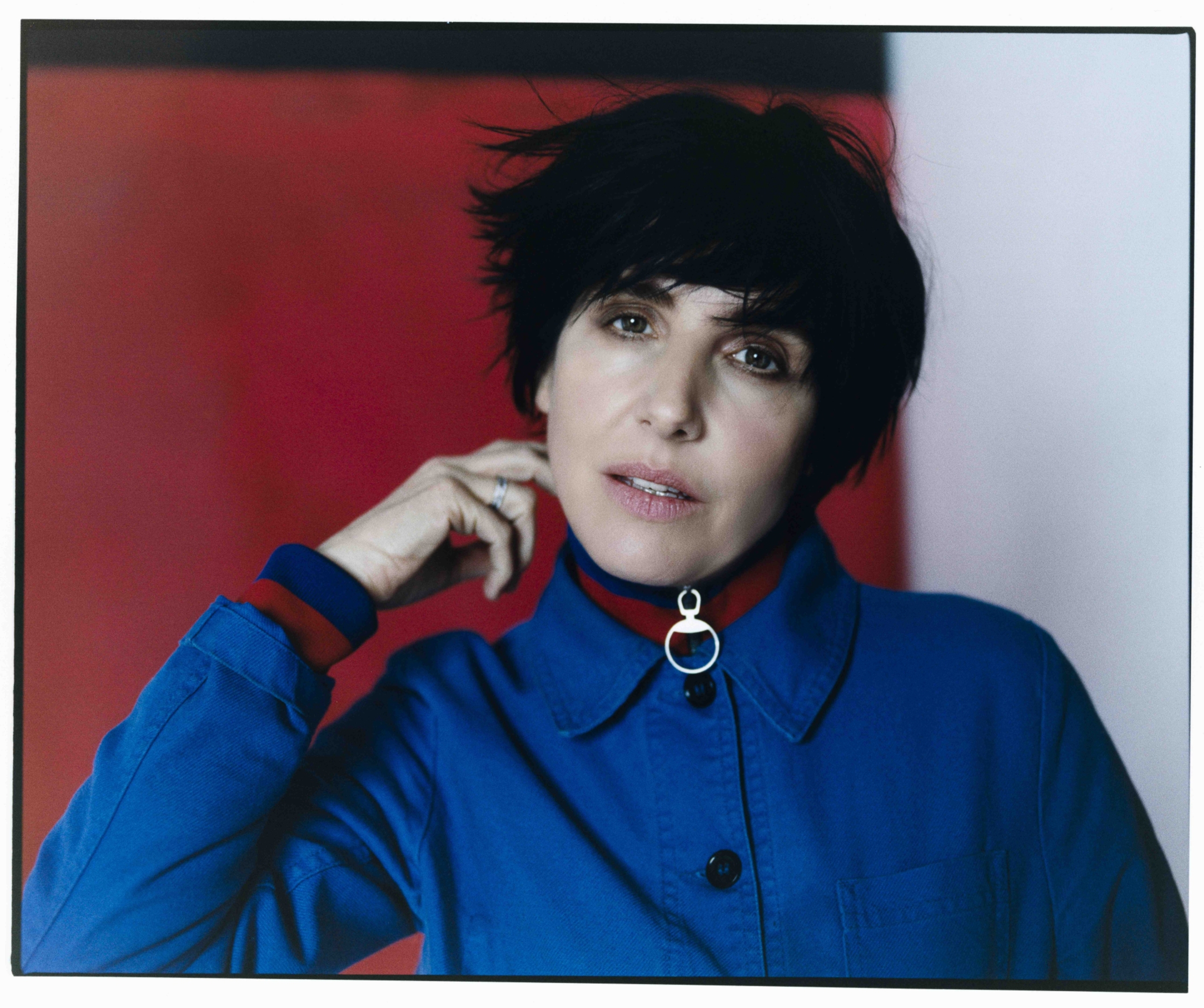 Scots music legends Texas play Dundee's Caird Hall tomorrow. Ahead of the gig, frontwoman Sharleen Spiteri chats to Gayle Ritchie.
Sharleen Spiteri swears a lot. She is also refreshingly honest, down-to-earth and extremely likeable.
I'm chatting to the raven-haired frontwoman of Scots superband Texas ahead of tomorrow's gig in Dundee's Caird Hall.
She's been up all night, having played the last of three Texas homecoming gigs at Glasgow's Kelvingrove Bandstand.
"I've not been to bed yet," she declares, without a trace of weariness.
"Last night was absolutely unbelievable. I'm on adrenalin fuel at the moment but I'm probably literally going to hit a brick wall in about an hour."
Texas made their performing debut in March 1988 at the University of Dundee and Sharleen, 49, has always had a soft spot for the city.
"Dundee is always gonna be the beginning for us," she reflects, her strong Glaswegian accent cutting through.
"We played our very first Texas gig at Dundee University, so coming to Dundee always has that romanticism. It's a bit special because it's where it all began."
Her advice for tomorrow night's gig-goers is quite simply: "Be ready to party!"
Sadly, there won't be a chance for Sharleen to float around and enjoy the city this time.
"When you're on tour, you're on tour – it's not a holiday," she says.
"You're there to play music, stir everybody up into a frenzy and then move on to the next place."
Born in Bellshill, Glasgow, and raised in Balloch in West Dunbartonshire, Sharleen enjoyed a happy early childhood, filled with music.
Her father Eddie was a merchant seaman who played guitar and her mother Vilma was a window-dresser with a fantastic singing voice.
The young Sharleen's school life was not quite so happy, however, and she suffered terrible bullying at secondary school, until one day, she snapped.
It was this formative experience that toughened her up, and, in her own words, "made me totally obsessed with standing up for myself".
When Texas were getting big, she refused to "dolly up" and become a sexy pop stereotype.
She formed the band while she was working as a hairdresser and they released their first album in 1989.
Their first hit, I Don't Want A Lover, peaked at number eight in the UK Singles Chart.
When I tell Sharleen it was one of the first 7-inch vinyl singles I bought as a child (literally just out of the womb, right?), she chuckles.
"Yeah, that was almost three decades ago. There's an innocence and a freshness to that record. We listen back to it and laugh because we were so young, but it's got that energy and that wide-eyed sound to it. It's great when you hear it. It's a song that we hold very dearly."
Curious and keen to reminisce about my childhood further, I make the mistake of asking Sharleen what inspired the pop song. I can almost hear her grit her teeth.
"Right, people ask these questions all the time," she retorts.
"For me, I've never ever got my head round why people ask the literal meaning of a record.
"Number one – you don't know me. Number two – you don't know who I'm going to talk about. Number three – if I tell you what it is about, I steal the record back off you.
"The music that I love and all the records I listen to…I love those records because I can relate them to my own life.
"Whenever a writer tells you literally what it's about, they just **** up your dreams.
"I never ever tell anyone what any song's about. It's about whatever you want it to be about.
"If you want it to be about a relationship, if you want it to be about something else, that's what it's about."
Back in the day, in the late 80s, Sharleen was hugely into the soundtrack to the road movie Paris, Texas, written by Ry Cooder.
It's about an aimless drifter who wanders out of the desert and must reconnect with society.
Sharleen loved the film so much she named the band after it, and certainly, the opening of I Don't Want a Lover, with its blues slide guitar motif and harmonica, is very evocative of the deep south.
"Musically, I know what I love. Back then, we were growing up in Glasgow, dreaming of these wide open spaces, and that was the sort of music we were trying to create."
While I Don't Want a Lover introduced Texas to the world, the band didn't achieve major success until the late 1990s and early 2000s.
The tracks Say What You Want, Halo and Black Eyed Boy, Summer Son and Inner Smile were really what made the Scots group a household name.
The band took a break in 2005 and Sharleen launched a solo career, releasing her debut solo album, Melody, in 2008.
However, Texas guitarist Ally McErlaine collapsed with a brain aneurism in 2009 and his chances of recovery were unclear.
By July 2010, McErlaine had recovered and Texas reunited in 2011.
Six years on and they released their ninth studio album, Jump on Board, in May 2017. It's laid-back and shows the band in fine form, with some tunes showcasing their continued love for that Americana twang.
"I'd say it's music to put on, to escape to," muses Sharleen. "It's a very positive, upbeat record.
"We tried to make something that people could just shut off for a little bit of time, put their hands up in the air and have a little jig in their kitchen and forget about reality."
It's also a much more heart-on-sleeve, coming-of-age kind of album, with Sharleen's lyrics offering an insight into what she describes as her "weaknesses".
"I'm at a completely different point in life," she says.
"I say things now that I'd have never dreamt of saying maybe even 10 years ago; I would have felt it gave too much of me away – of my weaknesses.
"As you get older, you're a lot more ready to show the weaknesses because I guess you appreciate that you can ride the weaknesses.
"You realise everybody has weaknesses, but when you're young, you try and hide them.
"You try and kid on you've got this punk attitude and you don't give a flying fxxx. But the truth is that you actually really do.
"When you get older, you truly do not give a s*** about what anyone else says."
At this point, I subtly bring up the subject of Sharleen's fiery temper, which has hit the headlines a good few times.
There was a cat fight with Paris Hilton back in 2008 when Sharleen had to be pulled off the socialite by bouncers in a London club.
The pair clashed after Paris angered Sharleen by trampling on her friends' belongings.
Liz Hurley was another celebrity to find herself on the receiving end of Sharleen's sharp tongue when she interrupted her during a private conversation with a friend and asked the singer who she was.
Sharleen, who had met Hurley several times before, responded with "Ali Baba" before launching into a furious tirade.
Has she chilled out over the years?
"No, I think I've probably got worse," she laughs.
"Bad manners – that's just not on. At the end of the day, I grew up in Glasgow and if someone acted like an a***hole, I was first to say.
"I've been told plenty if I've been acting like an a***hole, so yeah I think sometimes people need to be told when they're acting like idiots."
It's an exciting time for Sharleen, who is marrying her fiancé, 40-year-old Welsh chef Bryn Williams, next year.
They've been together for 10 years, after meeting at London restaurant Odette's where Bryn was working.
As for the wedding, Sharleen isn't giving away any secrets, saying: "I've no idea where or when it will be. It'll be some time next year. It will be somewhere that no-one can find us."
Sharleen also has a 14-year-old daughter called Misty Kydd with her magazine editor ex, Ashley Heath, and is a close friend of Thierry Henry's.
Texas fans will know that the Arsenal legend stars in the music video for the band's single Let's Work It Out, released earlier this year.
However, the footballer was banned from dancing in the video – in case he upstaged Sharleen!
"We were having lunch in his kitchen, he heard the record and was like, 'I love this', and I said, 'why don't you be in the video?'" explains Sharleen.
"He's not dancing in it because he's a better dancer than I am. I didn't want him to make me look bad!"
In November, Sharleen will turn 50. But she's not at all worried about hitting the half century mark.
"Fifty is gonna be magnificent!" she beams.
"I'm literally like, 'yeah, bring it on'. Honest to God, it's a number that means jack s***. If you've got good health, good friends and you're in a good place in your life, then what's to whinge about?"
In her spare time, Sharleen loves cooking, gardening – "deadheading and digging holes are my favourite things" – a bit of DIY and "pottering".
When I ask what advice she would give to her younger self, she is deadpan: "None. Absolutely none. Mistakes are important in life. Just try and make as few as you can.
"But if you've not got ambition in life, what's the point of being here? There's lots of things I haven't done that I look forward to doing in the future.
"There's no point in talking about them because I haven't done them yet, so hopefully they will come to fruition."
Texas have never stopped touring and their gigs – including tomorrow night's – sell out in minutes. To date, they have sold around 40 million albums.
info
Texas play Dundee's Caird Hall tomorrow, September 24.
The gig, which has sold out, will promote the band's new album Jump on Board.
For more details, see www.texas.uk.com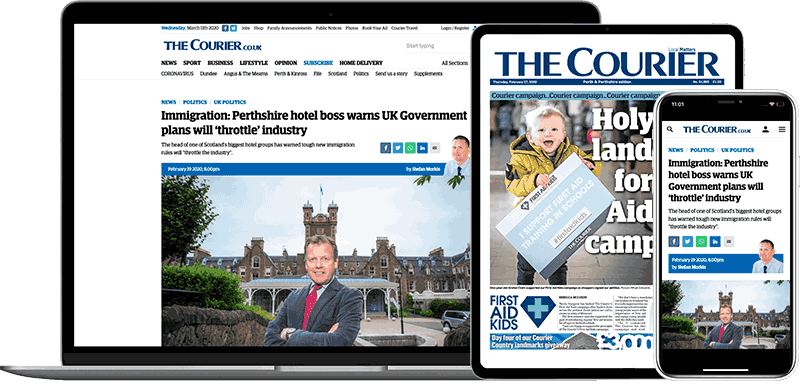 Help support quality local journalism … become a digital subscriber to The Courier
For as little as £5.99 a month you can access all of our content, including Premium articles.
Subscribe