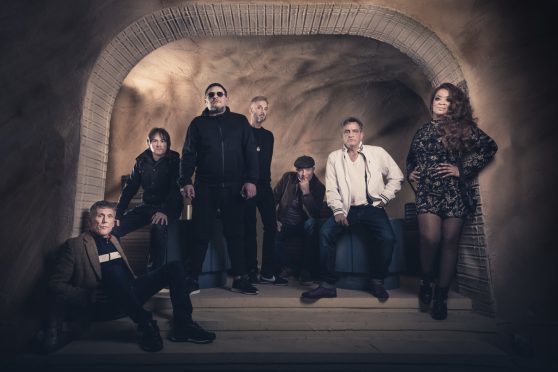 Cult indie band the Happy Mondays are back with a string of 30th anniversary shows, kicking off with a night at Dundee's Caird Hall on November 10. Gayle Ritchie gets the lowdown from singer Rowetta Satchell
Three decades on and despite years of hardcore partying, Madchester icons the Happy Mondays are still going strong.
And while the drugs have gone – and the band say they are all about clean living – the rock n' roll aspect is very much alive and kicking.
Formed in 1980 and signed to the legendary Factory Records, the Mondays bridged the Manchester independent rock music of the 80s and the emerging UK rave scene, drawing influences from acid house, funk, and psychedelia.
The band released their first album – Squirrel and G-Man Twenty Four Hour Party People Plastic Face Carnt Smile (White Out) – in 1987.
They experienced their commercial peak with Bummed (1988), Madchester Rave On (1989), and Pills 'n' Thrills and Bellyaches (1990), with the latter going platinum in the UK.
The original line-up was Shaun Ryder (vocals), his brother Paul Ryder (bass), Mark Day (guitar), Paul Davis (keyboard), and Gary Whelan (drums).
Mark "Bez" Berry later joined the band as a dancer/percussionist.
When The Courier catches up with Rowetta Satchell, who joined as guest vocalist in 1990, she says the band is better than ever, musically.
"We've been back together with the original lineup since 2012 and we still put on a really great show," she says.
"Bez is still Bez and people love him; he really gets the crowd going. He's like a party on stage.
"That's what we seem to do now – we party more on stage rather than off stage and it's much more enjoyable.
"The drugs have gone from the band; it's a much better place to be.
"Bez still has his mad eyes and loves dancing but he's into health and organic food now; he doesn't even smoke weed.
"He'll get drunk on a couple of whiskeys which is quite funny to see.
"Everyone's different, everyone's settled down, a lot more mellow and more into doing it as a proper gig.
"We're just loving each other's company and we're working together really well.
"It's a brilliant time – that's why we're still going."
During time out from the Mondays, Shaun, Rowetta and Bez all appeared on reality TV shows.
Bez appeared on Celebrity Big Brother in 2005 (to pay off outstanding tax bills) and was voted the winner of the series. Shaun was a runner-up in the 2010 I'm a Celebrity Get Me Out of Here series while Rowetta finished fourth in the first series of The X Factor in 2004.
The band played a bunch of summer festivals but Rowetta says they're "hugely excited" to be coming to Dundee.
The massive tunes will all be on the set – Hallelujah, Step On, Kinky Afro, Loose Fit – but there'll be a few surprises, too.
"There'll be songs we've not done for years," says Rowetta.
"There's one song the band did prior to 1990 and some I've not sung since 1992, so it'll be great to do those again.
"The big hits still sound great today but little influences have come in. The songs have really stood the test of time."
Rowetta is keen for fans who've not yet seen the band in action to get along to the gig.
"There are loads of people whose mums and dads got them into the Mondays and they didn't get to see us because they were too young the first time round.
"It's all about the atmosphere; you have to be there to get it."
Mondays gigs in Scotland always go down well, says Rowetta, because it's "all about the party crowd".
"I sometimes think it's more like a football match than a gig," she says.
And fans hoping to meet the music icons in the flesh could be in for a treat.
"We're very Mancunian, so you'll see us at the bar chatting to people," she smiles.
"If you see us standing outside, we're not going to ignore you; we'll probably go out with you, or go for some dinner with you.
"That's the sort of people we are. We're very personable. We just don't get drunk and stay out partying for four days any more."
Alongside New Order star Peter Hook, Rowetta led a minute's silence to victims of the Manchester and London terror attacks and Grenfell Tower blaze at Glastonbury.
She also sang the anthem You Got the Love, which, she says, was a "real honour".
Frontman Shaun had planned to take his family to the Ariana Grande gig, but cancelled at the last minute.
"I've played Manchester Arena many times and it's horrific to think about this attack," reflects Rowetta.
"But it's very important that we go out and enjoy ourselves and not let them win."
After the tour, Rowetta plans to work on her dance music career before getting stuck into more festivals with the Mondays.
Then, they'll start working on a new album, due for release in 2019.
"It's about getting everyone together because we've all got our own projects. Shaun has Black Grape, I've got my dance music.
"We're not sessions musicians; it's the original lineup, so we need to work round everybody's schedules.
"Alan McGhee says he wants it written by 2019, so we should have an album ready to go by then.
"We started on some new tunes a few years ago but didn't have time to get them finished.
"The drummer lives in Canada, Paul Ryder lives in LA, so it's just difficult getting everyone together and deciding on the same producer."
The band tried out one of their new songs in 2015 with a tribe in the American rainforest in Panama when filming an episode of the documentary, Singing in the Rainforest for the Watch channel.
The Mondays' tour marks 30 years since the release of their debut album, Squirrel and G-Man Twenty Four Hour Party People Plastic Face Carnt Smile (White Out).
They play Dundee's Caird Hall on November 10 with an exclusive show ahead of a 26-date UK and Irish tour.
The Dundee date was originally planned for October 6 but the gig was pushed back due to "unforeseen scheduling conflicts".
For tickets, see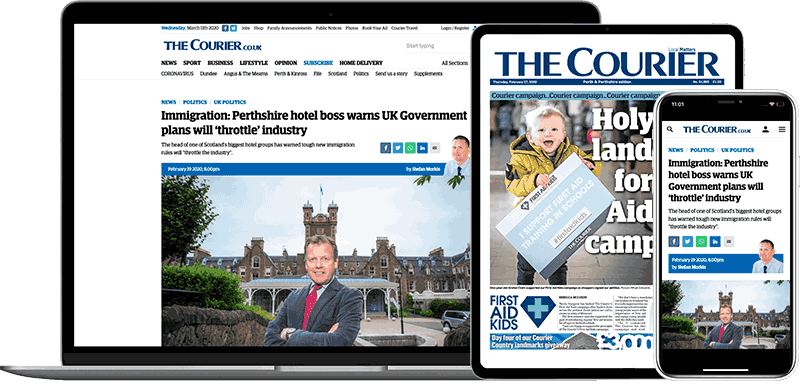 Help support quality local journalism … become a digital subscriber to The Courier
For as little as £5.99 a month you can access all of our content, including Premium articles.
Subscribe