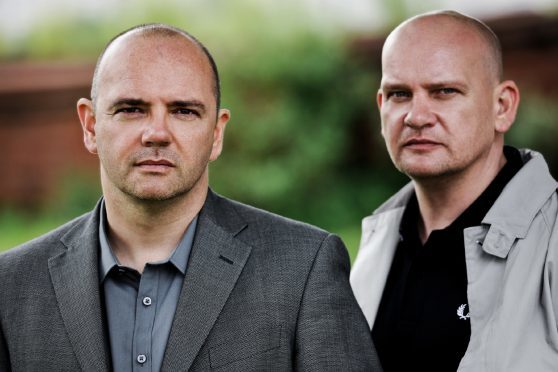 Hue and Cry play Fat Sam's in Dundee on November 17. Gayle catches up with singer Pat Kane.
Pop duo Hue and Cry were at the height of their fame in the late 80s with hits including Labour of Love and Looking for Linda.
Their soulful sound won them an army of fans and saw them support acts including Madonna, James Brown and Van Morrison – while famously turning down the chance to go on a worldwide tour with Eurythmics and even support Frank Sinatra.
In the 90s, the band – Coatbridge-born brothers Pat and Gregory Kane – turned their backs on pop and allowed their music to take what they call an "experimental turn", slipping in and out of a multitude of styles, including drum 'n' bass, afro-beat and R&B.
Famed for their sibling squabbles, they disbanded in the late 90s before reforming in 2005.
Throughout their 30-year career, the platinum-selling duo have released 14 studio albums, including their latest offering A Pocketful of Stones.
To celebrate, they're playing Dundee's Fat Sam's on November 17 as part of a Scottish tour.
Pat, 53, says Dundee is something of a "spiritual home" for the band, musically.
"We've been playing gigs there since the late 80s and I well remember various Dundee worthies like Lorraine Kelly and Brian Cox watching us in Fat Sam's," he says.
Fans can expect the big hits but also a few surprises.
"We're not a band who disdain our past; we love playing our greatest hits," says Pat.
"There'll be a few covers of 80s songs we like and it should be a very entertaining evening."
Pat says the brothers are getting on better than ever these days, so nobody will strop off the stage.
"We're way past the era of fall-outs," he laughs.
"Life's a great teacher. Our father died about 10 years ago, I have two kids, so any brotherly tensions take their place in a new web of repositioning.
"Writer Malcolm Gladwell talked about the 10,000 hours rule which suggested that people who put this amount of hours into their craft will achieve mastery over it.
"We worked out we'd put in at least 25,000 hours between us, so that means we know what we're doing."
As for A Pocketful of Stones, Pat says it includes songs about private relationship struggles, reflections on society and political upheaval.
"There's a song called It Happened Here inspired by the independence referendum but we've been playing it across the UK.
"It's about taking back control and can apply at both a political and personal level. It's about human experience.
"Many songs are like that; they can be ambiguous."
As the decades have passed, Pat has become more self-conscious about how his voice works and is happy to admit he's had singing lessons in recent years.
"Years ago, I rejected formal singing lessons. I was in a young, spontaneous mode. But now, I am assiduous about practising.
"It's a more stable and reliable instrument than it was. I started on technique a good 10 years ago and I'd encourage any young singer to get a decent voice teacher.
"But the life of a singer is a monastic one where it's necessary to sleep, train and isolate yourself from stress. That allows you to give your best on the night."
For more details and tickets, see www.hueandcry.co.uk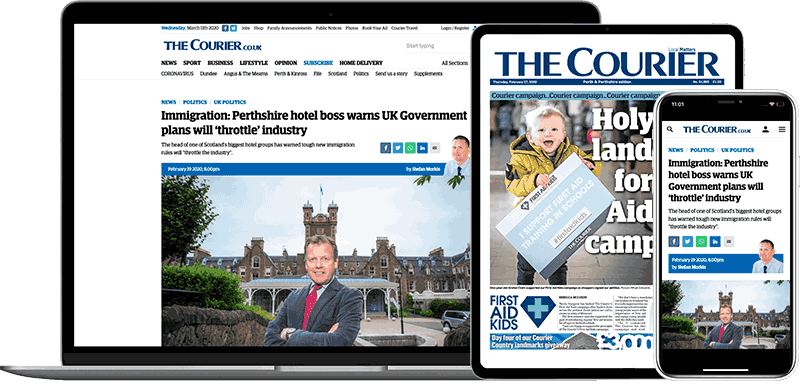 Help support quality local journalism … become a digital subscriber to The Courier
For as little as £5.99 a month you can access all of our content, including Premium articles.
Subscribe