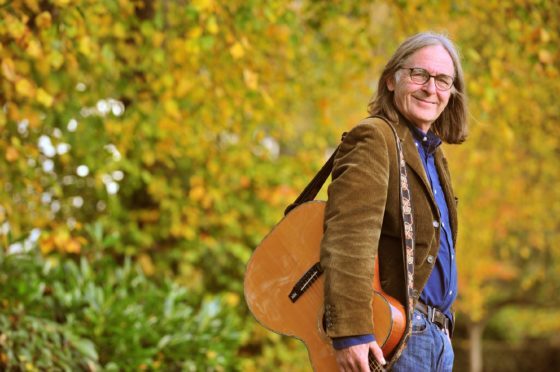 Dougie MacLean, famed for writing hit ballad Caledonia, has built an international reputation as songwriter, composer and extraordinary performer. He plays Kirkcaldy's Adam Smith Theatre on February 16
Legendary singer-songwriter Dougie MacLean is on a major high, despite recently battling a bout of the flu.
The Scottish star played a solo concert at Glasgow Royal Concert Hall as part of the city's Celtic Connections festival in January and he's gearing up for a gig in Fife next Friday.
Dougie, 63, from Butterstone near Dunkeld, is best known for his international hit Caledonia, as well as music from the film Last Of The Mohicans.
When The Courier catches up with Dougie, he reveals he and his wife Jenny have been struck down with the flu – but that isn't hampering his excitement about life in general.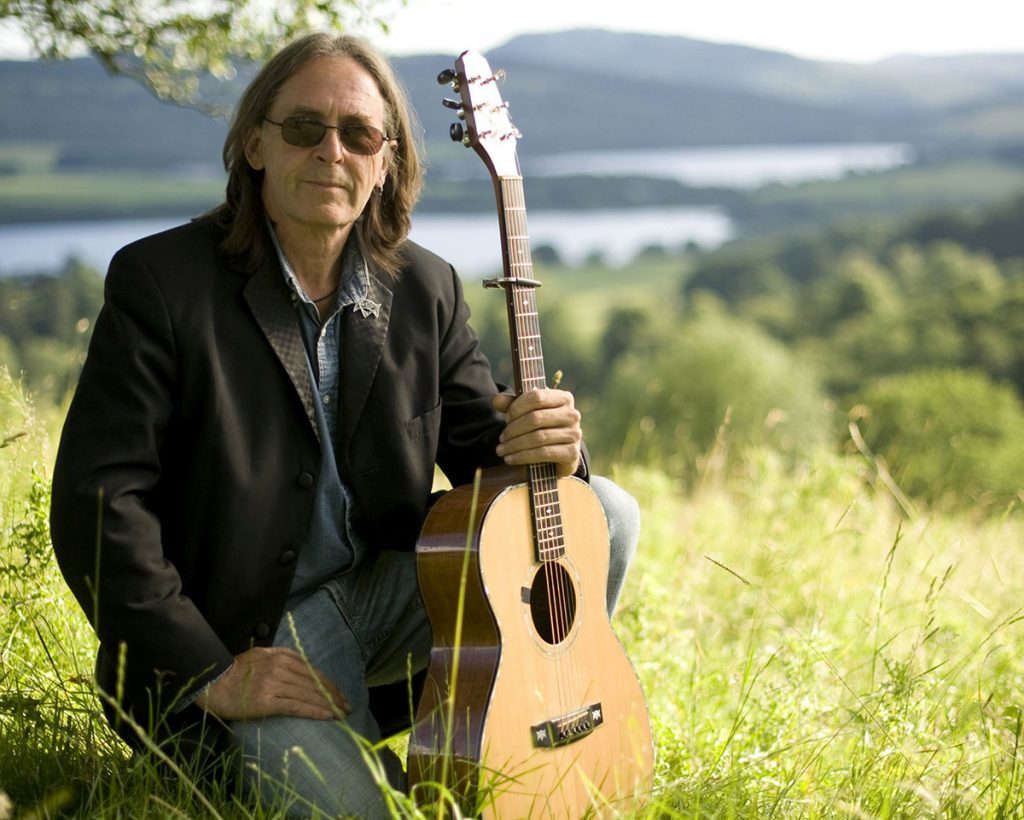 "The Celtic Connections gig was just amazing and it was brilliant to have a huge audience of more than 2,000 people watching one man and his guitar on stage," he beams.
"I've got a wee sortie into Fife over the next 18 months, starting off with a concert at the Adam Smith Theatre in Kirkcaldy.
"I've heard it's a lovely venue and that the acoustics are great. I hope the audience is getting ready to raise the roof with a couple of those choruses!"
Dougie is a massive fan of Fife, having played in the folk clubs of St Andrews and Kirkcaldy in his teens.
Fans can expect a night filled with old favourites mixed with songs from his new studio album, New Tomorrow, written, recorded and produced with his son Jamie MacLean.
It combines a few well-loved songs which have already proved popular at Dougie's recent concerts with a selection of brand new tracks.
The album is a beautifully curated selection of songs including the title number New Tomorrow, a timelessly poignant song written for his grandsons Callum, three, and six-year-old Lewis.
Another song, Thunderbolt, was co-written with Lewis!
"When Jenny and I were in Australia, we were on a trail that told the story of Captain Thunderbolt the bush ranger," explains Dougie.
"Lewis loved that wee story and kept saying, 'grandad, play the bush ranger'.
"We sat together throwing wee lines around, with him making good suggestions, and so that song was effectively co-written by the two of us.
"It's funny the ways songs come about. They often hang around for a while and only make it onto a record when they feel like it."
The album also features Shadow of the Mountain, written in Alaska on tour. It tells the tale of the volcano looming over the town in which he was performing.
Meanwhile, Wild And Windy Night is a modern take on what Dougie describes as a "night-visiting song".
"It's an old romantic idea of a person coming to a house in the night and saying, 'let me in'," he explains.
"The chorus features audiences from my Perthshire Amber Festival and Woodford Festival in Australia. I took around 200 people into woods near Dunkeld and recorded the chorus, and then did the same in Queensland with an Aussie audience!
"It's nice to bring both sides of the planet together in one song."
It's Dougie's 44th year as a "travelling troubadour songwriter" – his own words – and he is just as enthusiastic now as he was in his early 20s.
"What I have is passion and longevity, and I think that's a rare combination," he muses. "My music isn't bred out of fashion or trends, so things I wrote 20 years ago are as relevant today."
As well as New Tomorrow, Dougie has just released a compilation album of arrangements of Burns songs.
His own material has been covered by Paolo Nutini, Amy Macdonald and Ronan Keating, Mary Black, Frankie Miller, Cara Dillon, Kathy Mattea and many other top performers.
His list of honours include two Tartan Clef Awards, a place in the Scottish Music Hall of Fame and a lifetime achievement from BBC Radio 2 Folk Awards.
He has played across the globe, from New York's Carnegie Hall to Sydney Opera House, and was awarded an OBE in 2011.
For tickets to the Adam Smith Theatre concert, see www.onfife.com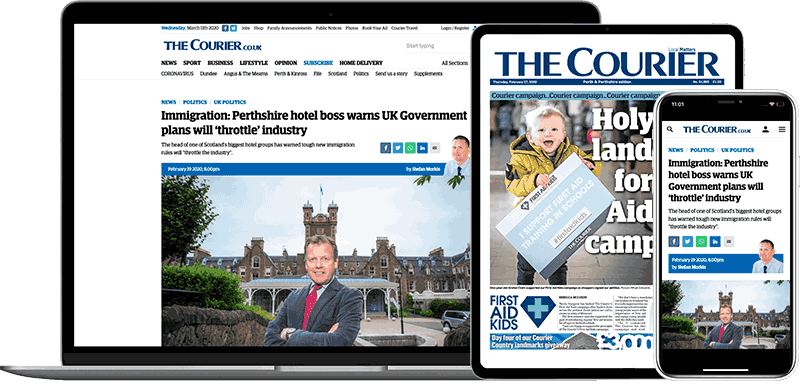 Help support quality local journalism … become a digital subscriber to The Courier
For as little as £5.99 a month you can access all of our content, including Premium articles.
Subscribe