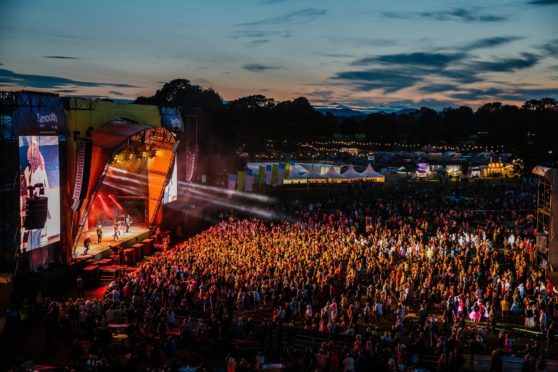 A grown man stotting around a muddy field in a skirt and heels channelling his inner Freddie Mercury (think the I Want To Break Free video).
It can only be Rewind.
80s cheesy pop isn't everyone's cup of Cinzano, but those who make the annual pilgrimage to Scone Palace know it's about so much more than that.
The atmosphere is far more relaxed than at other festivals – and the vast majority of revellers are there simply for a good time.
You know it's a more civilised affair than say T in the Park when every second person has thought to bring a camping chair, but the fact it's family friendly just gives Rewind its own unique feel.
Like everything else, the challenge is to keep it fresh enough to draw punters in, and the fact Rewind is now in its 11th year means that is easier said than done.
Friday night's downpours, starting literally minutes after the gates opened at 6pm, left everyone feeling a bit 'meh'. Festival washouts are never fun, and the thought of trudging around in the mud on the first night it's often a difficult thing to turn around.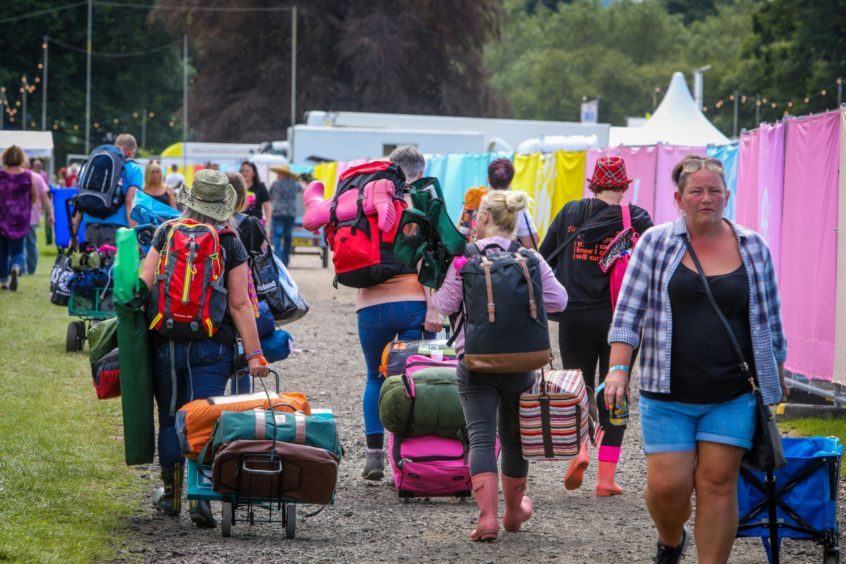 Martin Kemp DJ set aside, a lot of people I spoke to weren't exactly enthused about the Friday night offering and indeed much of the bill on Saturday. However, the weather brightened up and with it did the crowd's attitude and the performances on stage as the weekend wore on.
Paul Young and Lulu are textbook Rewind, with the latter's nod to Lewis Capaldi a particular highlight, and Foreigner to close out Saturday was something a bit different but very welcome.
Sundays at music festivals can also be a bit hit and miss, given the reliance on the audience's ability to go again after enjoying a shandy or two on the Saturday.
But home favourites Big Country essentially forced people back into party mode from the outset on Sunday and then it was essentially food and drink for retro lovers.
The Skids, Bjorn Again, Leo Sayer, Midge Ure, Hazel O'Connor, Belinda Carlisle and the Lisa Stansfield teed up the show's climax with plenty of sing-along moments, and it's fair to say the crowds were eking every last second out of the weekend by the time The Stranglers then Bryan Ferry drew the curtain on Rewind 2019.
All in all it was another memorable Rewind, and you just know the weekend's clientele will already be wishing they could fast forward to next year.