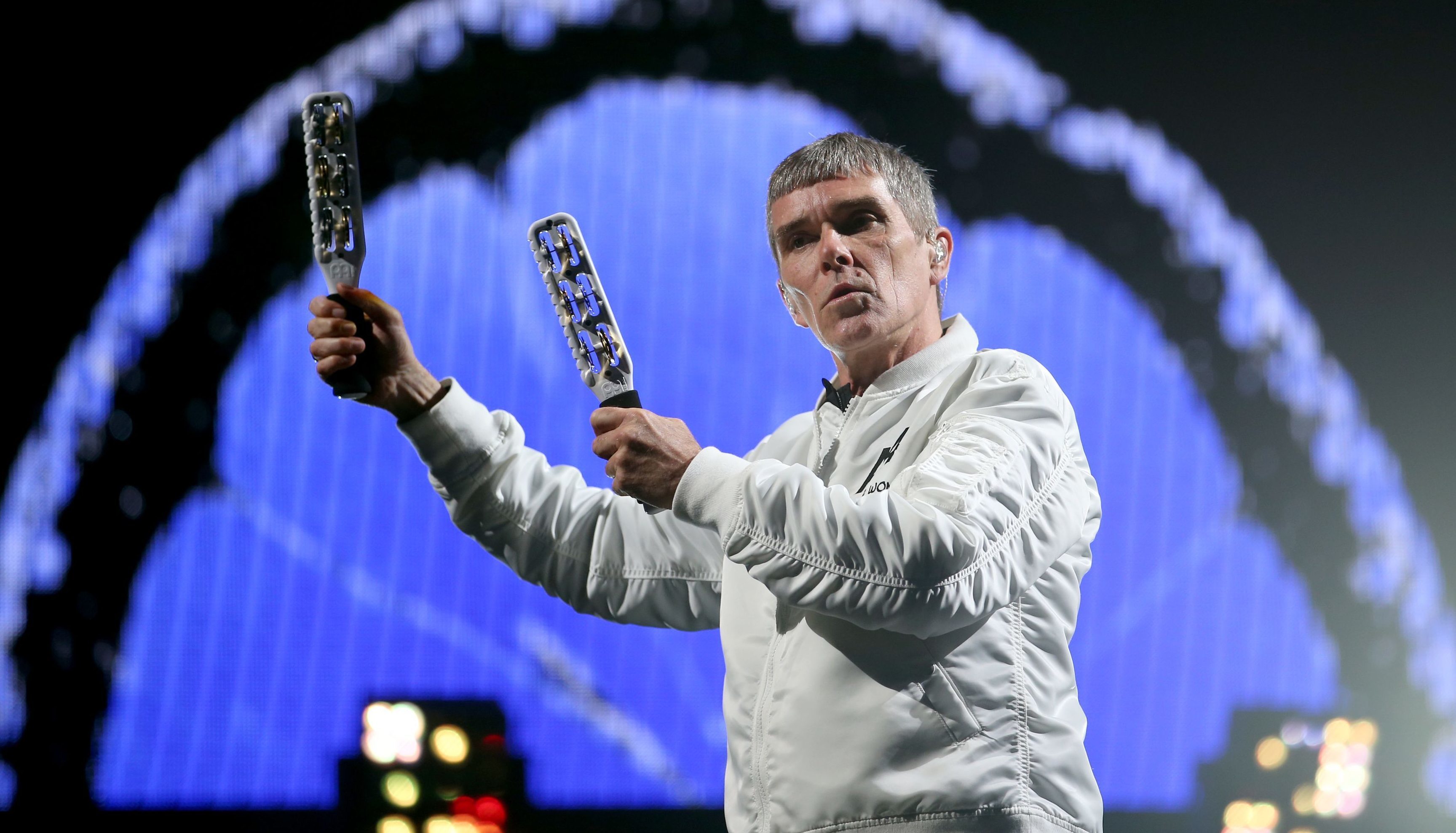 As headliners go, like them or loathe them, The Stone Roses were one of the more attractive propositions to fill Friday's slot at T in the Park in 2016.
It's fair to say most of the festival goers in the crowd were either big fans back in the day or fresh faced younger ones wondering what all the fuss was about – and very little in between.
Neither of those categories would have been disappointed with Friday's set, although I was left a wee bit underwhelmed by it all to be honest.
Ian Brown opened with I Wanna Be Adored and the fans who had been enjoying a few jars in the late Friday sunshine were clearly, to coin a phrase, Mad for it.
The hits were probably spaced out in the Roses' set perfectly – Sally Cinnamon, Waterfall and Fools Gold all came at the right time, and even the new one, All For One, which has had its critics of late, sounded brilliant live I thought.
For me there were a few lulls, but then again I'm not professing to being the Roses' biggest fan. The real purists would have absolutely lapped it up, and Brown sauntering around the stage with a Saltire was a major crowd pleaser.
Ending with This Is The One and I Am The Resurrection brought Friday to a fine end, after a difficult day tinged with sadness after the deaths of two teenagers, and it was very much a case of job done for Brown.
Who knows if we'll see them grace the stage at Strathallan again, but there's no doubt they left their mark on T in the Park 2016.
Elsewhere, Frightened Rabbit enjoyed a quietish comeback to T, and probably deserved a bigger crowd at King Tut's.
In fairness, they were up against the likes of Disclosure on the Main Stage and the feast of dance music on offer on the Radio 1 stage, but the Borders boys were on top form for their fans.
"It's time for the Mumford and Sons cover – what's your favourite song?" joked frontman Scott Hutchison, maybe poking fun at the fact they aren't quite mainstream. Which is probably a good thing.
Keep Yourself Warm was a particular highlight, and had the crowd singing loud and proud as the sun went down.
Saturday promises to be an eclectic day to say the least, ranging from Bay City Rollers to Calvin Harris closing out the Main Stage.
But that's T in the Park I suppose – something for everyone.