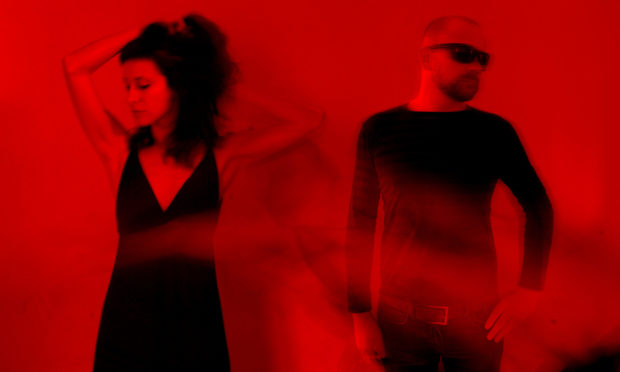 A Dundee musician is releasing his second collaboration with an Italian musician inspired by the Covid-19 lockdown.
The Alien Cormorant – aka Spare Snare's Alan Cormack – and Italian electronic artist Gold Mass, have announced a new track called 'Opaque' set for release on October 9.
Alan said Gold Mass was recommended to him by his long-time friend, the acclaimed producer Paul Savage (Mogwai, Deacon Blue, Teenage Fanclub, Arab Strap) who produced the Gold Mass album Transitions.
"After I heard the album, I immediately contacted her and offered to collaborate on some tracks," explained Alan.
"Thankfully she agreed and we started swapping ideas via Facebook, with Opaque being the first song to be released.
"We plan to release more tracks from the collaboration in the coming months".
Gold Mass, whose work combines a dark and minimal sound together with an attitude to self-introspection, added there were various meanings behind the song.
"The word Opaque states for a body that cannot be crossed by the light, a body reflecting or totally absorbing light radiation," she said.
"A dark, unlit and shady place of our soul, where we can only find ourselves a few times facing our fears and giving them a name.
"In such a state of mind, led by a painful analysis of our needs, our thoughts may be opaque, not clearly understandable and we can feel and appear melancholy, devoid of liveliness and below our possibilities.
"In a society like ours, we live subjected to velocity, appearance and merciless competition, bombarded daily by new offers and opportunities.
"We experience temporary achievements, temporary jobs, temporary relationships. "As long as it lasts, love hangs on the brink of defeat.
"We never know what the future may hold for us and we'll never gain enough confidence to disperse the clouds and eradicate our anxiety and need to be loved. We'll live opaque"
Alan said that when producing the video, he took inspiration from the opening titles of shows like Hammer House of Horror.
"I think the statues which I filmed in a graveyard in Dundee, perfectly compliment the footage Gold Mass sent me, shot by herself in Italy," he added.
This is The Alien Cormorant's second collaboration with an Italian artist – as reported by The Courier in May – after the critically acclaimed 'From My House To Your House' EP with Cecilia Miradoli released earlier this year.