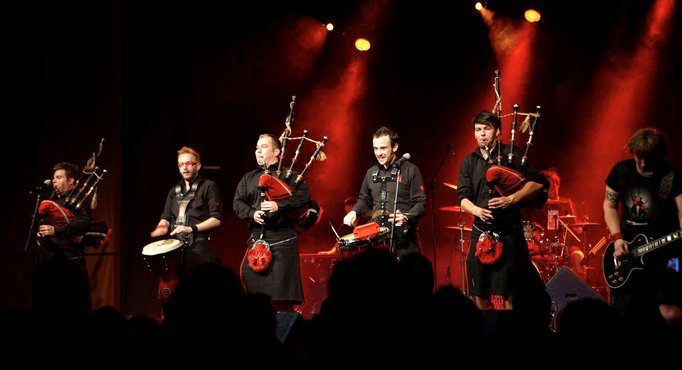 Since they performed with The Darkness on T in the Park's main stage in 2004 and walked away with the top prize on UK prime time TV talent show 'When Will I Be Famous' in 2007, the Red Hot Chilli Pipers haven't stopped for breath – other than to inflate their bagpipes!
The Chilli's have fast become a global phenomenon, rocking far flung shores from Bangkok to New York and everywhere in between with their signature 'bag rock'.
Now these enormously talented musicians are returning to Fife with a performance at the Alhambra Theatre in Dunfermline.
A fusion of traditional pipe tunes and contemporary anthems is promised.
Notable covers performed have included 'We Will Rock You' by Queen, 'Cloks' by Coldplay and 'Smoke on the Water' by Deep Purple, as well as 'Chasing Cars' by Snow Patrol and 'Don't Stop Believing' by Journey.
The band has released five studio albums – but the live experience is unrivalled!
*Red Hot Chilli Pipers, Alhambra, Dunfermline, December 30