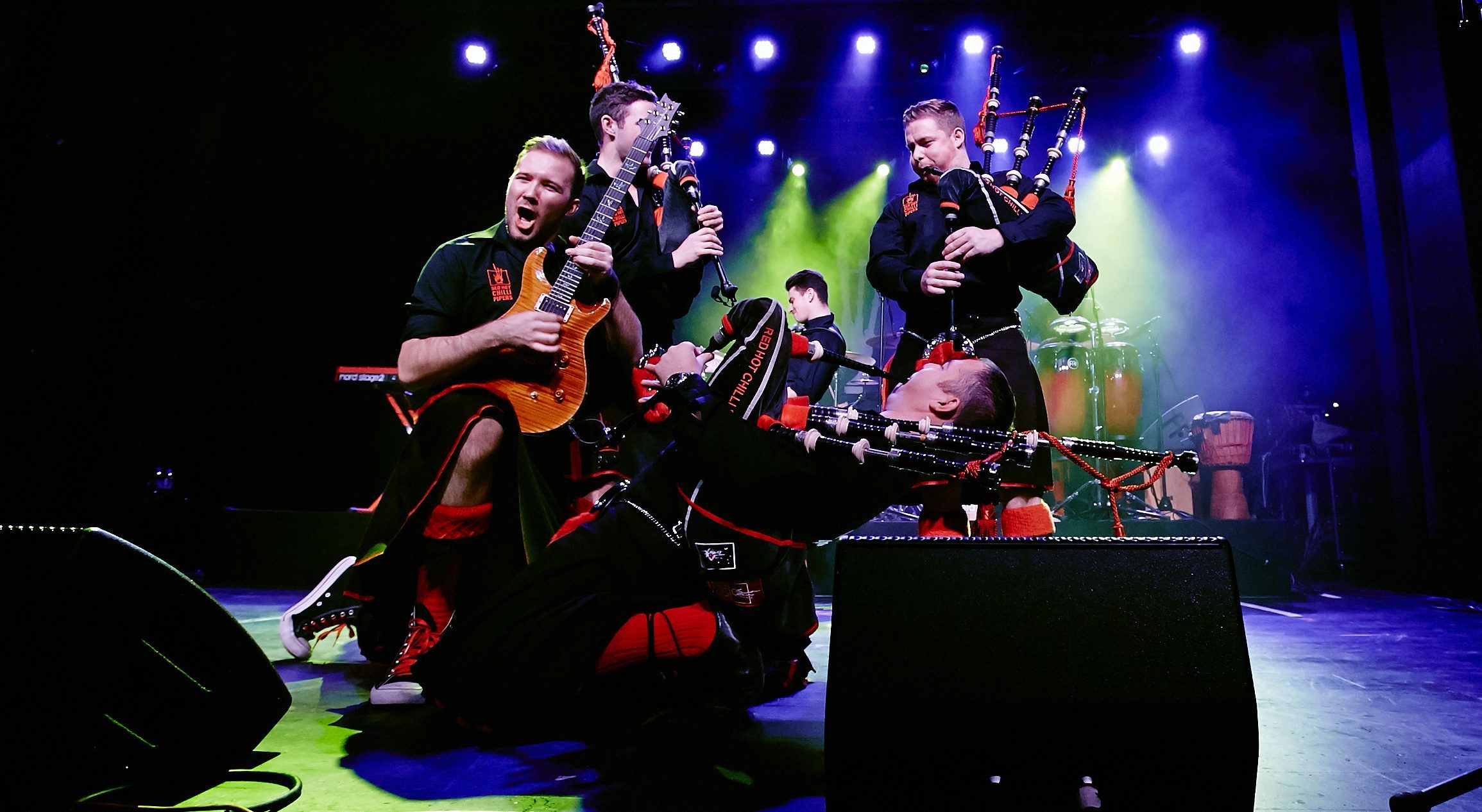 When the Red Hot Chilli Pipers take to the stage at Perth Concert Hall on Friday March 3, it'll be a particularly poignant occasion for former Strathallan School pupil Harry Richards.
Several years ago he was part of the Strathallan School pipe band which performed on stage alongside the Chillis – going on to become a fully-fledged member of the iconic 'bag-rock' band himself.
But as the current line-up of the Strathallan School band again prepares to join the Chillis on stage, don't ever dare suggest that the sound of the bagpipes sounds like a strangled cat!
"People often have a preconceived idea of what bagpipes sound like," says Red Hot Chilli Pipers co-founder Willie Armstrong.
"Some people think it sounds like a strangled cat. But pipes are one of the most emotive sounds there is if played properly."
As a former full-time fireman and watch commander with Strathclyde Fire and Rescue, Willie, 52, knows all about feeling the heat.
But it was through the creation of the iconic Red Hot Chilli Pipers in 2002 that the lifelong piper and former Royal Navy man from Cumbernauld got into helping the band start musical fires with their mix of piping and pop.
Having played since he was 11, making money from bag pipe playing started off as "having a laugh with his pals" through weddings and corporate work.
Yet before long the Chillis, as they became known, were playing worldwide.
The band was catapulted into the mainstream public eye after winning the BBC 1 television show, "When Will I be Famous," in 2007.
The band was named Live Act of the Year 2007 by the Scots Trad Music Awards, and its "Bagrock to the Masses" and "Blast Live" recordings reached platinum sales status in Scotland and a UK Silver disc, with combined sales of more than 130,000 copies.
"People always ask if we thought it would get to the scale it has," laughs Willie.
"I remember playing at a stadium in France once. Jimme O'Neill from The Silencers was there.  I went up to him – I wasn't wearing my piping garb – and said I was one of his biggest fans. He said he was there to see the Red Hot Chilli Pipers!"
Willie says the success of the Chilli Pipers "just all happened – it was not planned".
"The only time I got nervous was in front of 80,000 people at Hyde Park or on the last night piping at T in the Park when the crowds stretched as far as the eye could see," he adds.
Yet most of the time, an "unconscious confidence that the fingers know what they are doing" carries them through on stage, where they put on "more of a show than a concert."
*Red Hot Chilli Pipers, Perth Concert Hall, March 3
www.horsecross.co.uk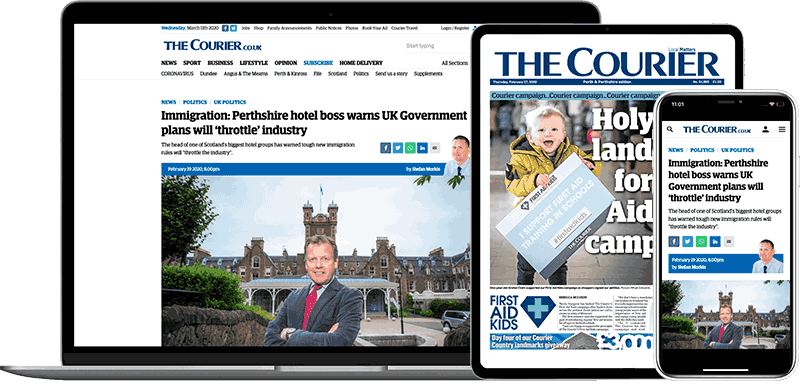 Help support quality local journalism … become a digital subscriber to The Courier
For as little as £5.99 a month you can access all of our content, including Premium articles.
Subscribe