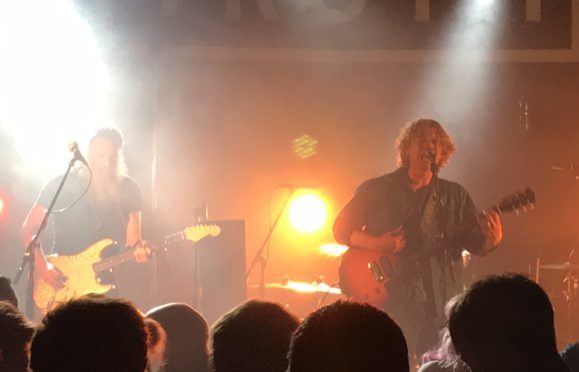 John Power might be forgiven for not knowing where he was just five days after travelling to the Ukraine to watch his beloved Liverpool FC lose out to Real Madrid in the Champions League Final on Saturday.
But it was still amusing to hear the Liverpudlian Cast frontman ask the assembled audience at Truth nightclub in Leven on Thursday night how to pronounce 'Leven' two songs in to the band's set.
For seasoned music fans who saw Cast live at venues like Dundee's Caird Hall and T in the Park back in the day at the height of Britpop more than 20 years ago, there was something surreal about seeing the Liverpudlian four-piece performing in Levenmouth.
Yet perhaps not surprisingly, 90 minutes later, the same music fans were praising the gig as the "best they'd ever seen" in this corner of Fife and expressing hope that the intimate venue, which was an ideal setting, might attract more big name acts in future.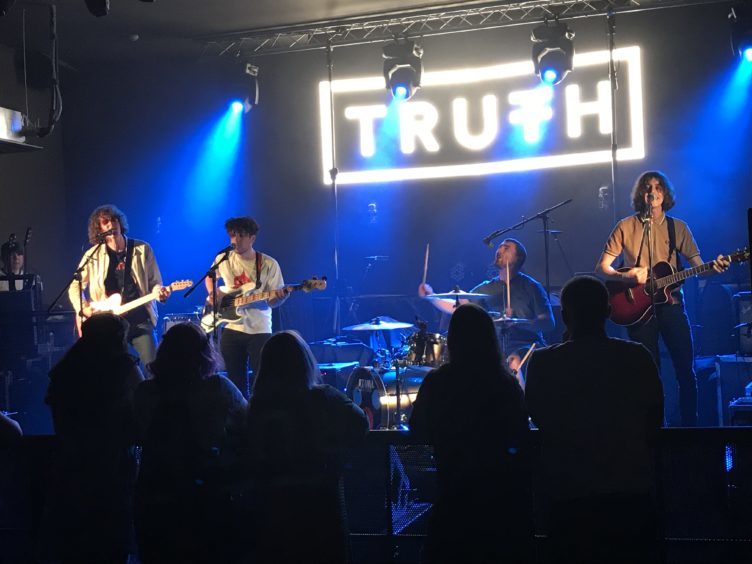 Scottish band The Shambolics did a fine job warming up the crowd – ranging in age from seasoned veterans of the 1990s music scene to 20-something youngsters –  with their final song dedicated to the "two girls at the front who had travelled from Dumfries" to see them.
It was Cast, however who ensured a Fine Time was had by all – getting their set off to a flying start with their track of the very same name – Flying – from the 1997 album Mother Nature Calls.
What followed was a 90-minute greatest hits set, sprinkled with a few newer tracks, ranging from Tell it like it is, Sandstorm and Fine Time to Free Me, History, and the crowd pleasing finale Alright.
John Power told The Courier in an interview last week that there are no such things as warm up gigs for the band – they always go out with "all barrels blazing". This was certainly true of Leven – again living up to their often underrated reputation as a great live act.
So when Cast play the Reading Rooms in Dundee on Saturday June 2 ahead of a Greatest Hits tour across the UK later in the year, fans are sure to be in for a real treat.