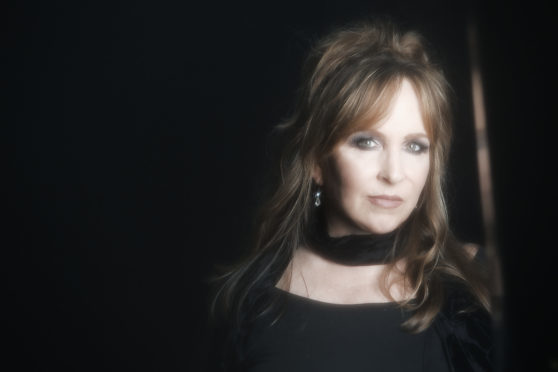 It's almost Southern Fried Festival time again — and this year's line-up is possibly the best ever.
The Perth-based celebration of American roots music expanded to a four-day event last year and there are some genuine legends topping the bill when it returns on July 26.
Headlining at Perth Concert Hall on opening night is Steve Earle, one of the USA's most acclaimed singer-songwriters, with his band The Dukes. The following three evenings will see appearances from Rodney Crowell, Iris DeMent, Graham Nash and Gretchen Peters at the same venue, with a whole host of artists playing a series of smaller gigs across the Fair City up to July 29.
Perth regular Gretchen — whose ninth album was released this summer to rave reviews — believes Southern Fried's become one of the most influential festivals of its kind. "I can't remember the first one I played but it's a much, much bigger deal than it was then," she says.
"The list of talent that's there this year's mindblowing. It's like a mini Celtic Connections but really mostly it's all about the audiences.
"I love how enthusiastic everybody is. It's just a great time and I'm hoping I get to hear some of the others while I'm there."
The Nashville-based songwriter's making up the setlist for one half of her festival-closing gig via fans' requests on social media — the other half will be a special string quartet-backed set — and hopes to include favourites from current album Dancing With The Beast. "I'm really proud of the album in general," Gretchen explains.
"I struggled a lot with how to take into account this world that we're living in now. Most of the songs on the album were written after our American election in 2016 and the world really profoundly changed, in my view. There was a lot of work and thinking I had to do about how I was going to write in this new time, because it was important to me not to ignore it.
"On the other hand I don't consider myself a political writer in any kind of way, and the conclusion I really came to is that I had to basically do what I've been doing all along, which is tell very small stories contained in a very small frame about one person or two people.
"I'm a story-teller, and so the only thing that transmuted these songs or stories was that I was seeing them much more sharply through the lens of the world as it is today. In a more general sense what I've been aiming towards in my writing over the last three or four albums is to get deeper and deeper into truth-telling and empathy."
Locking down her choices for the string set has proved tricky, according to New York-born Gretchen, 60. "It's sometimes a little unexpected which things work well," she says.
"Sometimes you think it's going to be the ballads or big love songs — not that I have too many of those — but sometimes it's the ones you don't expect, and one we'll do is Blackbirds.
"It's not a obvious choice but I think it's going to be thrilling. And one of my favourite songs from the new album that I think that would really benefit from the strings treatment is The Boy From Rye.
"Hopefully if we don't play it in that half we'll be able to sneak it in the most requested set. I love playing that song, it's a special one to me."
Tickets for some shows are still available from the Horsecross Arts box office on 01738 621031, or via www.southernfriedfestival.co.uk.
*** There's a diverse four-artist session at Conroy's Basement this weekend.
The Meadowside venue has Dundee riff kings outfit Indica, 'sci-fi folkie' Babar Luck, lo-fi Fife surrealist Haystack Monolith and miserypop exponent Cairngorms Young Team, aka Sean Cairns. It's a 7.30pm start tomorrow, with admission £5/£6.
*** Zambian troubadour Ccippo Makwembo is at Perth Theatre tomorrow. The Perthshire resident subtly mixes R'n'B, jazz, folk, reggae, salsa and gospel with African hues. Tickets £11 from www.horsecross.co.uk
*** Tribute band The Stones will pay homage to rock greats Mick and Keef in Kirkcaldy next Friday, after warming up with a turn at Dunfermline Fake Festival tomorrow. Tickets for July 13's Adam Smith Theatre gig are £15 from onfife.com
*** It's The DB's tomorrow teatime at Number 57, with Junkyard Dogs on Sunday from 7pm.
*** Dundee rockers Cherry Bombz are at McDaniels tonight, Powrie Bar tomorrow (both 9pm) and Montrose's Neptune Bar on Sunday at 3pm.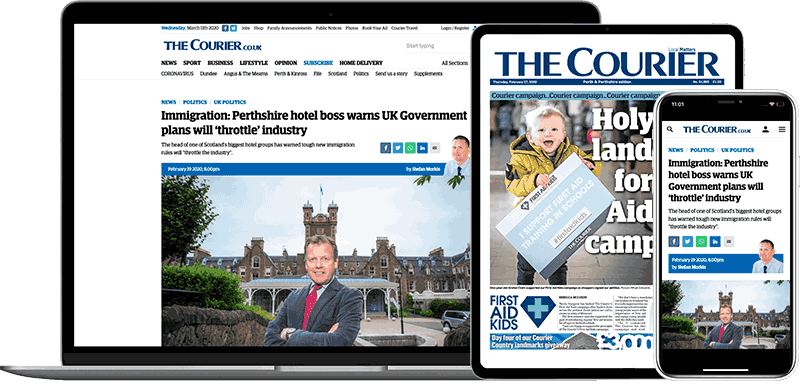 Help support quality local journalism … become a digital subscriber to The Courier
For as little as £5.99 a month you can access all of our content, including Premium articles.
Subscribe