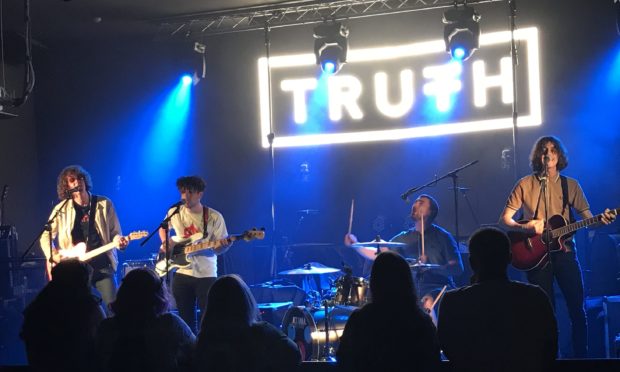 When up-and-coming Fife band Shambolics take to the stage at the 700-capacity Lourenzos in Dunfermline on December 1, it'll be three years to the day since the band performed in front of just seven people at the town's P.J. Molloys.
That escalation of support will be a "monumental" achievement in itself, according to the band's singer Darren Forbes.
But after a self-proclaimed "bumpy road" during 2018 resulting in drummer line-up changes and a few other 'issues', Darren, who runs Eggman Studios in Dunfermline, also hopes that the prestigious gig will prove to be the launch pad for a successful year ahead.
"It's going to be good," Darren, 24, from Kirkcaldy, said in an interview with The Courier.
---
>> Keep up to date with the latest news with The Courier newsletter
---
"We just wanted to test ourselves. This year has been a totally bumpy road. It's been a crazy crazy year. We just want to test ourselves to see if we can push it to a 700-capacity venue."
Saturday's gig will feature stand-in drummer Jake Bain from Methil.
However, it will also be special in that as well as support from Dunfermline-band The Plastic Mac, it'll be the first ever gig for Fife hip hop artist Lee J.C.
Eggman Records, co-run by Darren as a side-project, have just issued 'Red Alert' by the Cowdenbeath artist as their first release.
"I'm not really into Scottish hip hop," said Darren, "but he's the only one where I've said 'wow he's really really good', good at writing lyrics about reality. Not fake. Not about guns and things. Writing about Fife life. The tune we are releasing is called Red Alert – about today's society. The lyrics are brilliant."
Shambolics, who supported 1990s Britpop band Cast at a gig in Leven earlier this year, released their first single in over a year 'My Time is Now' on November 2.
It was recorded at Motor Museum Studios in Liverpool – the same place where the likes of Oasis, Arctic Monkeys and The La's recorded.
The track was recorded by Al Groves, a young engineer from Liverpool who has a fast growing reputation as a top UK producer.
The drumkit used in the recording was a Tamba Starclassic once owned and regularly used on tour by Leo Crabtree of The Prodigy.
The music video was filmed at King Tuts Wah Wah Hut, Glasgow at 'The Shams' sold out headline show in July.
Darren first got to know Jordan McHatton (bass) and Lewis McDonald (vocals/guitar) while "drinking cider in the park and all that stuff" at the age of 16. At that time, Jordan and Lewis were in a band called The Cavaliers. Watching them live inspired Darren to learn guitar himself and Shambolics emerged from there.
"When I was 17 I listened to Elvis for the first time which changed everything for me," added Darren. "Then I listened to Oasis for the first time and the Beatles. They changed my life completely.
Since then that's all I do. The studio and the band. I never knew what else I would do!"
Shambolics have played key festivals in recent years including the Reading and Isle of Wight events.
Last year The Shams – whose influences include The Beatles, Stone Roses, Oasis, The Smiths and The La's – also won the Best Rock/Alternative gong at the Scottish Alternative Music Awards.
Darren said it's the "best feeling ever" to see folk "going mad for" the band's songs.
"I can't describe it – it's just unreal – the total buzz you get from it," he said, adding that he knew of three female fans who had even got tattoos of Shambolics lyrics.
However, with a desire to get back on the road in 2019, he's conscious that he and the band need to stay focused and "keep feet on the ground".
He added: "I'm always quite harsh on myself but as soon as you take one boot off the foot, you lose it all completely. I feel that happened with us once or twice this year. We took the eye off the ball.
"I just like to try and keep on grafting. Next year, my focus is to put totally everything into this studio and band. And if it doesn't happen it doesn't happen, but I'm absolutely positive that it will happen."
*Shambolics, Lourenzos, Dunfermline, December 1
https://en-gb.facebook.com/shambolicsmusic/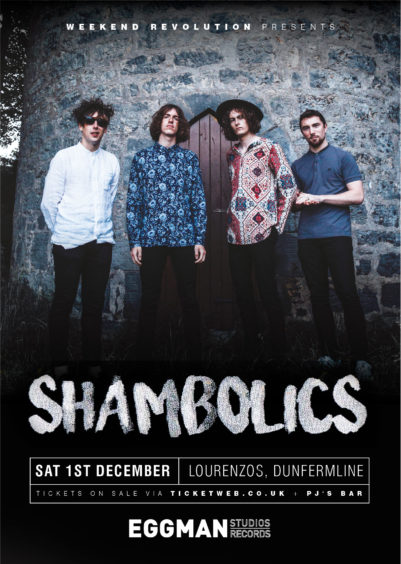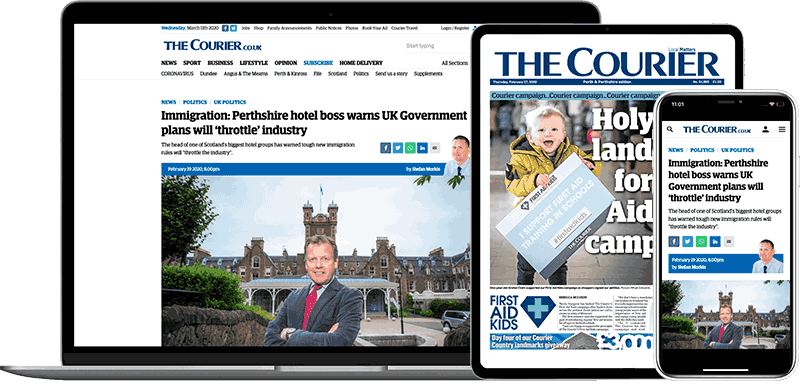 Help support quality local journalism … become a digital subscriber to The Courier
For as little as £5.99 a month you can access all of our content, including Premium articles.
Subscribe