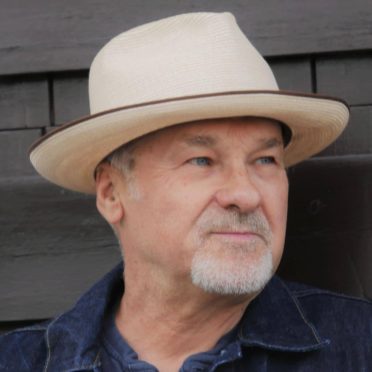 Blue-eyed soul legend Paul Carrack's all set to impress in Courier Country.
Regarded as the definitive frontman of pop-rock supergroup Mike And The Mechanics, the South Yorkshire songsmith's playing tracks from his 17th solo album These Days at Perth Concert Hall tonight as part of an extensive UK tour.
Including tracks co-written with his former bandmate, Squeeze's Chris Difford, his latest set finds Paul, 67, in reflective mood — but he insists that wasn't how it was initially conceived. "We never start off with a plan, we just see what happens," he says.
"But obviously when you get to this advanced age you do tend to occasionally have a look back and think, 'How did I get here?' So it's just about where I am now, which is in the later stages of my career but still really, really enjoying it."
Paul started out in progressive jazz crossover Warm Dust in 1970 before finding fame with soft rockers Ace. The Sheffield outfit's big 1974 single How Long saw the keyboardist also provide vocals, but his dulcet singing voice was rarely given prominence.
After a spell in Squeeze in the early '80s — he sang on the London posters' classic single Tempted — and session work for Smiths and Pretenders, Paul hooked up with Genesis guitarist Mike Rutherford in 1985. He enjoyed massive success with Mechanics hits Silent Running, The Living Years and Over My Shoulder — and his 1987 solo American top 10 smash Don't Shed A Tear.
He's also had stints with Frankie Miller, Roxy Music, Nick Lowe, Roger Waters and Eric Clapton down the years, with his songs covered by country rock legends The Eagles — but Paul's not one for taking a rose-tinted view of his rock past. "It's quite an insecure life and when I first started out it was not deemed to be a very respectable way of earning a living but it's become much more respectable and professional and they call it an industry now," he says.
"This is the best time for me in many ways. I feel I'm a much better musician than when I started out and I'm a little more established now as a solo person. It's nice to be your own boss and I've a fantastic band that's been touring with me mostly for a good 20 years now."
A recent addition to Paul's line-up is his drummer son Jack. "It's brilliant having him on stage," he adds. "How he puts up with us old codgers I don't know but he has a good laugh with us."
Paul's supported tonight by rising songsmith Lauren Ray — tickets £42.50 / £37.50 from horsecross.co.uk.
*** There's a raft of upcoming talents playing Beat Generator Live tomorrow for Independent Venue Week.
The UK-wide extravaganza includes 17 Scottish music venues, with the Dundee favourite representing Courier Country. Heading up an epic session are breaking Glasgow punks Rascalton, plus Blackpool noiseniks Strange Bones, garage outfit Shredd, lo-fi exponents Drainpipe, Falkirk fuzz-popsters Pleasureheads, Neil Morrison Band and Plasmas among others.
Doors open at 4pm, with tickets £11.25 from Grouchos in Dundee and Tickets Scotland.
*** American curios Gangstagrass are at Inchyra Arts Club on Tuesday.
The New York five-piece have blended the seemingly incompatible genres of bluegrass and hip-hop since 2007. They earned an Emmy Award nomination for their TV theme song Long Hard Times To Come recorded with rapper T.O.N.E-z, while their acclaimed Rappalachia album showcased wordsmiths Kool Keith, Dead Prez, Nitty Scott MC and Dolio The Sleuth plus country singers Brandi Hart and Jen Larson.
Support at Glencarse is London-based country singer Katy Hurt. Tickets £18.40 via inchyraartsclub.co.uk.
*** Dundee punks The Overbites launch their debut EP tomorrow with a show at Conroy's Basement.
The four-piece can boast a clutch of support acts to celebrate the arrival of six-tracker Mince, namely Glasgow noiseniks The Kimberly Steaks, misery punk exponents Goodbye Blue Monday and the genre-defying Chubby Tubby Funster. Admission's £5.
*** Number 57 has Headroom's covers set tomorrow, with Chain Gang on Sunday.
*** Fuzzed-up Edinburgh alt rock trio Mother Eat Moth play Conroy's on Monday. Support's surf punk lunatics Secret Admirer and Perthshire outfit Heavy Duty Box Company. Entry's £5.
*** Dundee rockers Cherry Bombz play Whites Bar tonight and Harlequins (Sunday), with spin-off Buck Rogers at Rewind tomorrow.
*** It's post-rockers Karma For Vandals plus Vansleep and The Marx at Conroy's on Thursday. Tickets £5.83 via Eventbrite.