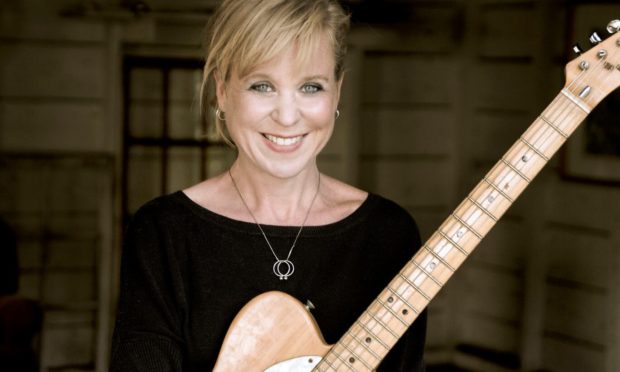 Alt-rock icon Kristin Hersh can be excused a spot of California dreaming ahead of her Perth debut.
The Throwing Muses founder plays Perth Theatre on Monday as part of her new band's maiden UK tour, but her thoughts are clearly somewhere on a shoreline near her Golden State home. "My youngest son is a pro surfer and we live south of LA," she explains.
"He just turned 16 and I gotta serve his passion because I remember being his age — if somebody had said, 'You can't play music and live in New York City', my life would've turned out differently. We're up before the sun and he has to have another session in the evening when the sharks come out."
Kristin, 52, likens surfing to musicianship. "They look for heart as well as ability and the experience of learning the craft is very solitary," she says.
"It's really hard but it seems to make for good people whose ethos is very healthy. People who spend their lives in the ocean learn from it. They have to develop a technique to respond to something out of their control and it makes them good music listeners.
"If you study music it can affect your sensibility. You control yourself, the sound, and the effect it has, and those are indiscriminate ways of producing music. You really shouldn't control any of that."
The Rhode Island-raised songsmith has branded her latest off-kilter solo album Possible Dust Clouds as "sociopathic", a pertinent description given her frankness about her own mental health issues down the years. "I think it's a happy record, I think sociopaths are often happy people," she laughs.
"I just needed a way to describe the straddling that pop music does. People use it often to just mean crap music but the pop form is a beautiful idea that's unpretentious and yet challenging because it has to be moving music culture forward.
"The album certainly doesn't stick to the pop construct. None of it makes any sense but that's part of the sociopathic nature of a pop song. You slip that intrigue in and people don't get bored but they don't know why because it stays irresistible."
Kristin says the visceral nature of her songs means she rarely follows any script in the recording studio. "I know everything I want and I'm always completely off base, which I love," the '80s veteran declares.
"Every piece of music should kick your ass. It should surprise and confuse you and make you want to follow it down its rabbit hole if need be. With this one, even after I made it, I was so confused. That's what all my records are, it's just the songs saying, 'Well, what if we sounded like this?', and that's what you have to honour."
Always prolific, Kristin's concurrently working on new solo material alongside potential Throwing Muses and 50 Foot Wave albums — but don't expect a swift flurry of releases. "You live with your projects when they're long-term," she says.
"It's sort of like my children. I don't want to form them, I need to respond to them. Right now I have a nice combination of my beautiful bandmates Fred Abong from Throwing Muses and Rob Ahlers from 50 Foot Wave with Fire Records on our side, plus listeners who have an interesting take on music as medicine and what they need to be here and not feel alienated.
"I'm trusting them whereas I was suspicious of people that I'd call fans who seemed to not get what I do. I wanted them to erase the rock star from the equation. Anyone who wants to be a rock star can't possibly be a songwriter. I feel more comfortable with these listeners who know we're both humans together and we're both getting something out of this cycle of gratitude."
Kristin says her electric trio relish having "ultimate freedom" in their live shows. "I wish it wasn't called my name but it doesn't really matter, it's just music and we're allowed to play songs from all these different bands," she adds.
"We have some moments about as quiet as my acoustic records and as loud as 50 Foot Wave and there's some Throwing Muses in the middle just to confuse everybody. We kind of work as athletes. We were trained to give everything we had so if you can stand after a set then you didn't run the race right."
Tickets are at horsecross.co.uk
*** The Haggis Horns are Thursday's big draw at Clarks.
The Leeds seven-piece played with jazz fusion outfit New Mastersounds before releasing the first of four Afrobeat albums in 2004. Members' credits include Amy Winehouse, Martha Reeves and Elbow. Tickets £11.25 at Eventbrite.
*** It's prog rockers Galahad at Kinross's Green Hotel tomorrow, with ex-Lindisfarne duo Billy Mitchell and Ray Laidlaw playing the folksters' hits on Thursday. Bookings via Ticketweb.
*** Tartan tribute Mactallica and Glasgow's Last Alibi play Beat Generator tomorrow. Tickets £9.50 from Grouchos / Tickets Scotland.
*** Soul exponents The Messarounds plus DJs Derek Durno and Steve Keenan hit Clarks on Sunday. Tickets £6.88 at Eventbrite.
*** Number 57 hosts Tivvy and Chain Gang this weekend.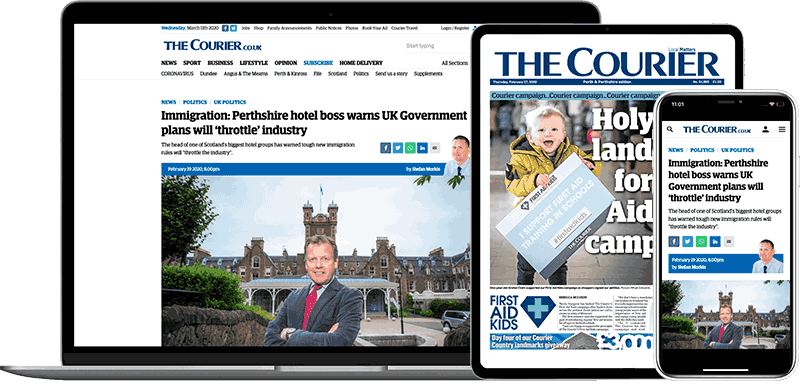 Help support quality local journalism … become a digital subscriber to The Courier
For as little as £5.99 a month you can access all of our content, including Premium articles.
Subscribe