 He is the multiple Ivor Novello and Mobo Award winning pop superstar who rose to fame singing vocals on Re-Rewind (The Crowd Say Bo Selecta) by English garage group Artful Dodger.
But as Craig David prepares for a UK tour that will see him headline Dundee's Slessor Gardens on June 7, he revealed it won't just be the old tracks that he'll be performing –his recent incarnation as an international DJ will be "seamlessly" reflected in the full-band set too.
In an interview with The Courier, the 37-year-old Southampton-raised R&B artist admitted it "feels like only yesterday" since he first became a household name 20 years ago.
Having sold more than 15 million albums, achieving 16 top 10 hits and multi-platinum status in more than 20 countries, the Brit and Grammy nominated artist has reinvented himself recently through his Miami-based TS5 DJ sets that have just secured their third year residency at Ibiza Rocks.
However, as he reflects on the "cyclical" nature of music, which have kept him close to his R&B roots, he revealed that in addition to playing his greatest hits, aspects of TS5 will also influence his only Scottish date of the year in Dundee.
"We're going to do a full band show," he said, adding that he played a lesser-profile DJ set in Dundee a few years ago and was "really looking forward" to returning for the outdoors Slessor Gardens show.
"We've got Nathan Daw, Becky Hill and DJ Sigala supporting on the tour.
"But the great thing is that the band are very aware of what the TS5 set is. We'll be able to incorporate elements into the band show in that it'll be quite seamless between songs as opposed to it just being a start-stop thing all the way through the set, which is more DJ in its essence.
"What we'll have is a nice balance. We go through all the hit songs from back in the day to the current ones. It's nice to think there's 20 years' worth of catalogue to choose from!"
Craig got into music because he was "passionate about creating songs and going out performing" – and in many ways nothing has changed.
Raised on a diet of soul, R&B and hip hop, he was infused in US soul house music which led to the UK garage scene and his early experiences with the Artful Dodger. However, he feels that everything has gone full circle.
"All those styles of music – it's very cyclical," he said. "A lot of the singles being released now feel like it's throwback to the late 90s/early 2000s, just with slightly newer production."
*Craig David plays Slessor Gardens, Dundee on June 7. www.dundeebox.co.uk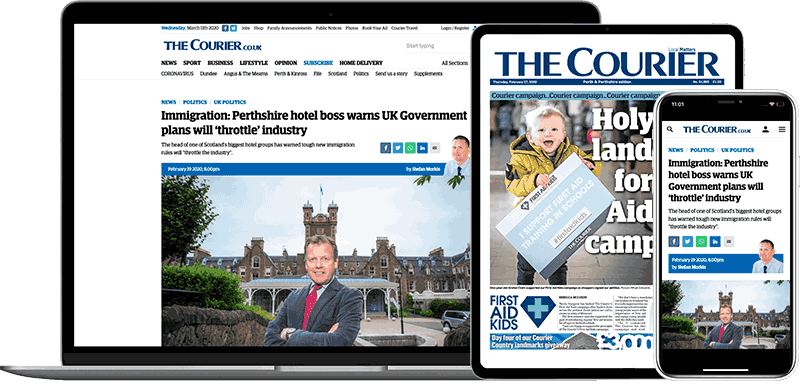 Help support quality local journalism … become a digital subscriber to The Courier
For as little as £5.99 a month you can access all of our content, including Premium articles.
Subscribe