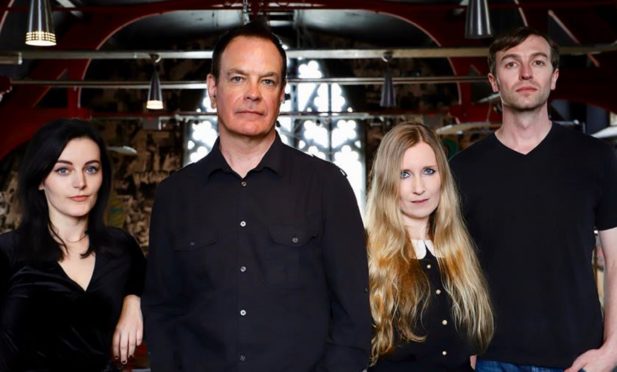 Alt-rockers The Wedding Present make a long-awaited Dundee return on Thursday. The veteran noiseniks are playing Beat Generator as part of a series of gigs to mark the 30th anniversary of their 1989 sophomore album Bizarro — with frontman David Gedge braced for the unexpected.
"I remember the last concert we played in Dundee at the Reading Rooms about 2005, because a girl got on stage and started dancing," he laughs.
"We know her now because she's a fan but at the time we thought, 'Err, what's going on here?' It was like a stage and then a little half-stage in between and she jumped on that bit and started dancing and people said it was almost like we'd planned it."
The Weddoes kicked off their Bizarro celebration with a batch of English shows last week and Dundee opens the second leg of a 12-part itinerary running through to December.
"Rather than do a tour we thought we'd scatter them through the year and there's a lot of advantages to it," says David, 58.
"People come to more than one gig for a start and also you can change the set through the year. Bizarro's 40 minutes long and we tend to do 80 / 90 minutes so you've got another half which is not Bizarro. Also we have different support bands so it just seems to be an easier way of doing it. I'm not sure why I didn't think of it years ago."
It was after being talked into a 20th anniversary tour of their 1987 indie debut George Best that David softened on the idea of reconnecting live with his previous works.
"When an album first comes out you never hear it all, you hear a few tracks off it but never the entire thing," he explains.
"People get attached to it so it's interesting to go back and hear it live, so I thought we'd try it with George Best and it's the same with Bizarro. To be honest I was taken aback because I did find it interesting. It's a different line-up now and it was interesting to see how they reinterpreted this album — it's like cover versions almost.
"There was a sense of nostalgia for me because it's like reading an old diary. Those songs are very personal and I kind of go back and suddenly there I am 30 years ago thinking those thoughts that led to the songs. That's how I came to the philosophical decision that maybe the past is as important as the future and the present.
"It's all part of the same thing and there's no reason why you can't do it. It's only half a set anyway and I really enjoy doing it now."
The Hove-based songsmith says he relishes firing out Bizarro's wall of sound in the live arena.
"Take Me! is always a fun song because it's nine minutes long and it's quite aggressive — it's a bit of a workout really," he quips.
"Kennedy obviously is a crowd favourite, then you've got Brassneck and Bewitched and Granadaland. We've always been a live band really, basically all the albums we've done have been the band playing live in the studio so they're made for the live setting anyway."
Tickets £24 from Grouchos in Dundee, seetickets.com and Tickets Scotland.
Dundee post-punk exponents Stoor unveil their second album at Beat Generator tomorrow.
The hard-gigging outfit — Stef Murray (vocals/bass), Scott McKinlay (drums) and guitarists Ross Matheson and Davie Young — provided a glimpse of the new set in the shape of download track Atrocities earlier this month.
The LP, Fleam, is available on both black and white vinyl plus CD, download and streaming formats.
Cool Cat Club gig tickets are £6.60 from Grouchos or WeGotTickets.
It's tribute outfit Mama Genesis (tonight and tomorrow) and AC/DC pastiche Hells Bells (Sunday, 2.30pm) at Kinross's Green Hotel this weekend. Tickets via TicketWeb.
There's a Westfest/EH6 band battle at Church tonight with locals Boyz Who Bruise and The Marx among those in action. Pete Smith, Killjoy and Perth's hvsk compete tomorrow. Tickets £5.50.
It's London outfit Underground Vault plus Mike Forsyth and Delerium Trees at Conroys Basement on Thursday. Tickets £6 via tickettailor.com
Kelty R'n'B veterans Baby Isaac play Clarks on Sunday (3pm). Tickets £5.92 via Eventbrite, Grouchos and Assai.
Scots alt-rockers Aboriginals hit Conroy's on Sunday. Tickets via Eventbrite.
Number 57 has sets from Independence, The Sixties (both tomorrow) and Tivvy (Sunday).
Courier Country bluesmen Wolftrain are at Westport Bar tomorrow.
Cherry Bombz' weekend blitz takes in Campbeltown Bar, Clarks and Harlequins.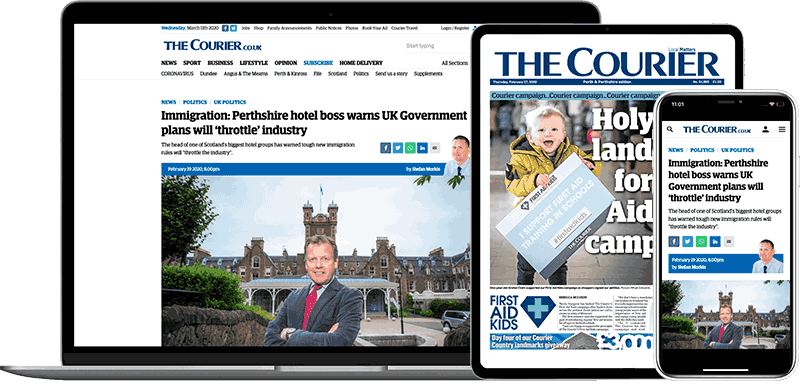 Help support quality local journalism … become a digital subscriber to The Courier
For as little as £5.99 a month you can access all of our content, including Premium articles.
Subscribe