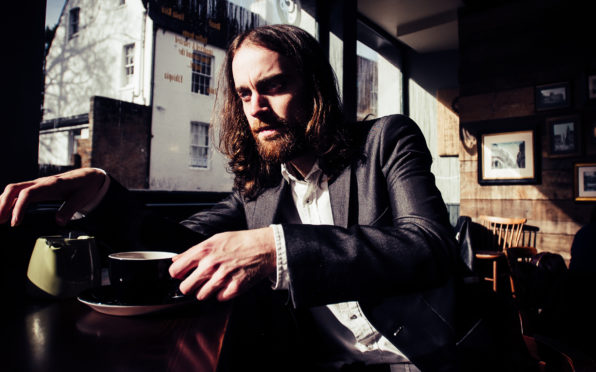 It goes without saying that every band enjoys a good back story and for The Little Unsaid, who play Clarks on Lindsay Street in Dundee on May 8, that's no exception.
The band began life in a tiny West Yorkshire town near Huddersfield when a teenaged John Elliott rescued an old PC and microphone from the trash and began making records with them.
Since then with long-time collaborators Tim Heymerdinger (drums), Alison D'Souza (strings and FX) and Mariya Brachkova (Moog bass and backing vocals) the band has toured the UK and Europe extensively, played major UK festivals including Glastonbury, garnered a dedicated following and released several independent albums, before signing with Reveal Records in 2018.
Now, as the alt-folk-leftfield rock outfit visit Dundee ahead of the release of their new album Atomise, which comes out on May 24, John told The Courier how the lyrics seek to explore those "little pools of light in the darkness; moments of real connection, meaning and magic amidst the chaos."
"I shut myself away in a remote cottage in Pembrokeshire in Wales because London is just chaotic and I wasn't getting any head space really," explained the South London-based 31-year-old.
"I went away – I was looking after my friend's cat for a couple of weeks – and I wrote it all there."
John said there's a "solitary mood" to the album, which doesn't shy away from the "darker side" of life.
But with all the political divisions "bubbling under the surface" in Britain at the moment, the band also wanted it to reflect something more positive.
"Regardless of where you stand on either side of the political debate, there's just a real division around at the moment," he said.
"You sense a kind of bitterness and anger and frustration.
"I know a lot of people I meet when we play – they are all feeling that very deeply, and often it's very personal.
"But particularly at the moment it's important for me to be looking at 'where is the hope? Where is the kind of light in all this?'
"That I think is something that music has the power to do – to create a feeling of community around something when they listen to it.
"It's a hopeful thing when people listen to something and realise they are not as alone as they thought they were.
"It's really important to me and the band at the moment to do something positive and talk about the things that are upsetting everyone."
The Atomise demos were taken to the band's North London studio where Tim Heymerdinger played drums and Elliott added further instrumentation with recording engineer Sonny Johns (Fatoumata Diawara, Portico Quartet) at the helm.
Many of Elliott's original skeletal demos were maintained in the final recording sessions as their distinct solitary mood – complete with creaking piano keys and nearby birdsong – had captured something very special.
The Little Unsaid violist Alison D'Souza assembled a string quartet in Stoke Newington's 16th century church to lay down the string parts on "Atomise" and the final mix was created in Oxford by composer and orchestrator Graeme Stewart, whose credits include film music with Jonny Greenwood (Radiohead).
John has never played Dundee before – although he did visit a number of years ago when he was touring with another band and they did a house gig.
He remembers "incredible" views over the estuary where it never seemed to get dark, and he is also looking forward to reacquainting himself with the "really sound" people of the city.
"That's a big part of it for me and the band when we go on tour," he added. "I love to just chat to everybody afterwards. It's always great to meet new people."
*The Little Unsaid, Clarks on Lindsay Street, Dundee, May 8
www.thelittleunsaid.com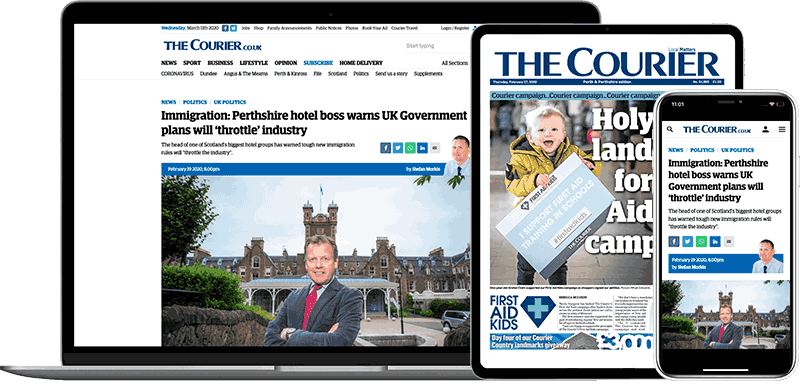 Help support quality local journalism … become a digital subscriber to The Courier
For as little as £5.99 a month you can access all of our content, including Premium articles.
Subscribe