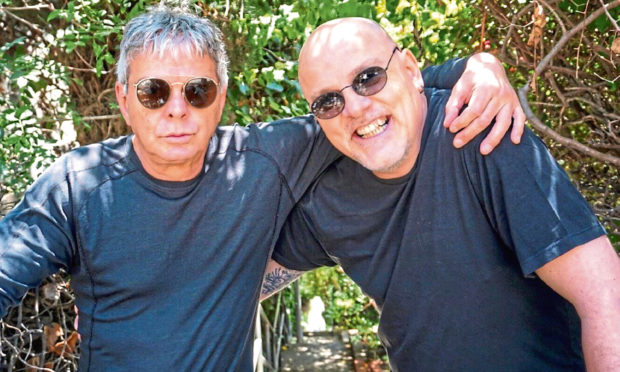 Stranglers frontman Baz Warne says the band's long-awaited Rewind Scotland debut's all about timing.
The punk legends play the '80s festival later this month and the Sunderland-born guitarist insists finding his way to Perth to join the likes of Bryan Ferry, Foreigner, Midge Ure, Belinda Carlisle, Paul Young and Bjorn Again won't be a problem — despite missing out on previous opportunities. "We've been asked to do it before, and we couldn't make it work," reveals Baz.
"I've got a lifelong pal who's from Bridge of Earn and his brother lives in Kintillo, so I'm familiar with that part of the world. When I used to play solo gigs I did the Twa Tams in Perth a few years ago.
"It's a lovely part of the country, we were asked to do it, and we were available. It's as simple as that really. With my wife being Scots I'm up quite a lot visiting her parents and all kinds of things.
"I don't think I've been to Scone Palace but I've certainly seen the signs and heard about it quite a lot. When we play further north we go up the A9 which goes right by that part of the world and you see signs for it.
"The fans in Scotland just seem to be much more up for it so I think it's going to be very exciting. If we get the weather to keep the midges down then we'll be happy."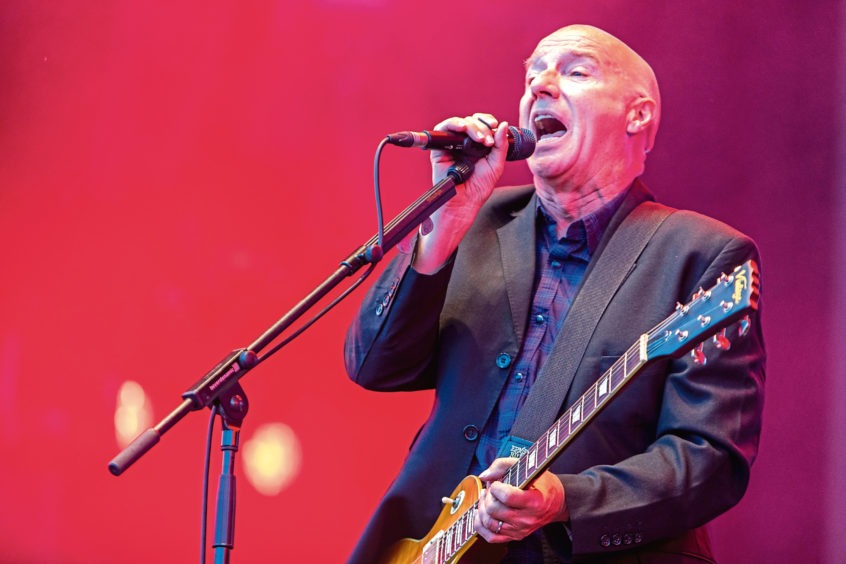 Yorkshire-based Baz, 55, joined The Stranglers in 2000 and reckons albums such as Suite XVI (2006) and Giants (2012) are "starting to really seep into people's consciousness" — but he confirms it'll mainly be '70s and '80s classics like No More Heroes, Peaches and Golden Brown that'll dominate their Rewind set. "We always particularly enjoy playing brand new stuff that's untried and untested out on the road," he adds.
"We have to challenge ourselves, but one of my all-time favourite hits to play's always been Walk On By because of the great musicianship and the way they took such a middle of the road song and put their own spin on it.
"I enjoy playing everything and it's not something we take for granted. The moment you start doing that you're in trouble. I'm sure there has been times in this band when that's been the case but everyone's a lot older now and we just get stuck in."
Baz — who played bass on Toy Dolls' 1984 novelty hit Nellie The Elephant — reckons the inclusion of the likes of Primitives, The Skids, Hazel O'Connor and Undertones shows Rewind's more edgy side, but he also admits to having a penchant for classic pop. "Everybody's got guilty pop pleasures — if you say you don't you're a bloody liar," he declares.
"My mam was a big Andy Williams fan and when you've had those records force-fed on you from an early age a lot of it sticks. I always have a soft spot for The Carpenters and Abba — we've played with Bjorn Again loads of times and there's about 10 of them.
"I'm pretty sure it's a franchise but no one'll care about that 'cos whenever we've played with them it's been difficult to see under all that glitter and the wigs and stuff."
Tickets for Rewind Scotland, July 19-21, are at rewindfestival.com
*** Brooding alt-rockers Glass Ships play Conroy's on Monday. The Soundgarden and My Bloody Valentine-influenced Edinburgh outfit are being joined by Perth noiseniks Astrophe and Dundee's own Missing Pieces. Tickets £6 via Eventbrite.
*** Psych-rock trio Miracle Glass Company head to Dunfermline's PJ Molloys tonight. Edinburgh-based MGC headlined T in the Park's T Break stage in 2016 and hit Fife fresh from shooting their latest video in New York. Tickets £7 via Ticketweb.
*** Alt-country troubadour Dean Owens plays Aberdour's Woodside Hotel next Saturday. The ex-Felsons frontman's most recent album was last year's Southern Wind. Tickets £11.20 via bookitbee.com
*** Reformed indie popsters Tapedeck 45 are on home turf at Conroy's Basement tomorrow, with support from Aberdeen four-piece Holistics. Tickets £5 from Grouchos in Dundee.
*** Live faves Cherry Bombz go unplugged at Tavern tonight (8.30pm) and Brechin's City Royal Bar on Sunday from 5pm.
*** Guitar maestro Pete Caban hosts a blues night at Perth's Green Room on Tuesday from 7pm. Admission's free.
*** It's Vandal Palace and Luna The Professor at PJ Molloys tomorrow. Tickets £7 via Ticketweb.