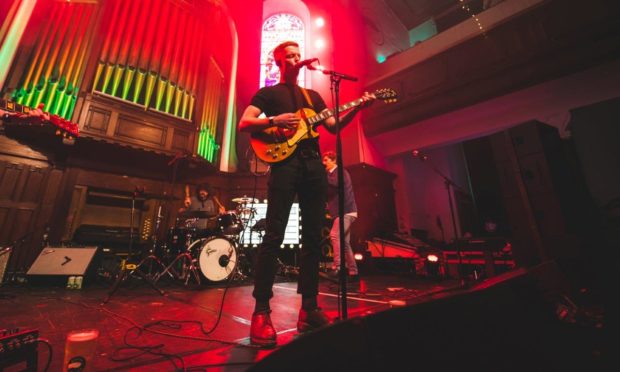 It's been an exceptional few months for Bathgate's Luke La Volpe.
High-profile support slots with Tom Grennan in Glasgow and old pals Lewis Capaldi in Edinburgh and The Snuts at Aberdeen's 1000 capacity Beach Ballroom have put him firmly in the 'ones to watch' category for 2020.
Now he's headlining a show at PJ Molloys in Dunfermline on Saturday October 19.
Luke, 23, is part of the burgeoning WesLo (West Lothian) scene, spearheaded by Lewis – the biggest UK breakthrough star of the year – with The Snuts, Mark Sharp and the Bicycle Thieves, Indigo Velvet and more in his slipstream, focussing the attention of the music industry on Bathgate and Whitburn.
Luke said: "All the bands in West Lothian are teaming up together to create great gigs for the fans, it feels like we're all in it together and helping each other whenever we can.
"Lewis invited us to play at his Summer Sessions gigs in Edinburgh and we all had a ball.
"Everyone had a good laugh as well as a topper of a gig.
"The Snuts are flying at the moment and we've just started to catch a bit of momentum too.
"We've played in Dunfermline a couple of times but we've never headlined so it's great to be able to come and play at PJs with a bit of wind in our sails."
Luke and band have been building a loyal following over the last couple of years, with gigs including a sold-out King Tut's as part of the Summer Nights series last month and festivals like Xpo North, Party At The Palace, Doune The Rabbit Hole and the Edinburgh Fringe.
Summer Nights with Lewis Capaldi saw them play to 6000 fans at Princes Street Gardens, their biggest show so far.
*Luke La Volpe, PJ Molloys, Dunfermline, October 19
www.pjmolloys.co.uk