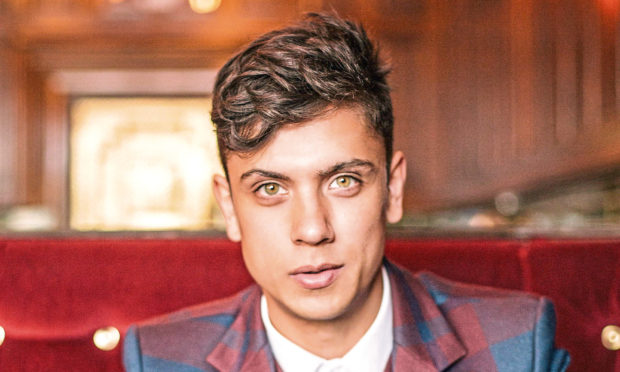 Watch very closely…now you see it, now you don't.
Magician Ben Hart is bringing his own brand of illusion, trickery and conjuring to Arbroath and Dundee this week.
The 29-year old from Winchester finished in third place in last year's Britain's Got Talent series, with judge David Walliams describing him as "the living embodiment of magic."
Ben started learning magic as a child and at the age of 16 was named the Magic Circle's Young Magician of the Year.
Since then he's become one of the youngest member's of the Inner Magic Circle, the secretive organisation's highest level.
A few years later, in 2014, Ben was given his own TV show. Killer Magic ran for two seasons on BBC 3 and pitted five magicians against one another as they competed to win various tasks.
The show picked up a gong at the National Reality Television Awards and led to more television for Ben.
He starred in Ben Hart's Life Hacks and then Ben Hart's Life Hacks with The Voice, which saw the musician play magical pranks on celebrity judges of The Voice, including Boy George, Paloma Faith and the Kaiser Chief's Ricky Wilson.
He landed a primetime slot on BBC One's Now You See It, presented by Mel Giedroyc.
When he's not performing in front of the camera Ben, who lives in London, scripts and invents magic. His work as a magic designer has seen him create special effects and illusions for film, television and theatre.
He has designed illusions for the Royal Shakespeare Company, the Old Vic, the Glob and the Hampstead Theatre, and was the magician behind the special effects in the west end production of The Exorcist.
On The One Show he "teleported" a volunteer to the top of Broadcasting House and he created the "world's first 360 degree magic trick" for the Royal Television Society using virtual reality headsets and 360 degree cameras.
Ben's first Scottish performances were in 2013, when he brought his one man show The Outsider to the Edinburgh Fringe and was nominated for the Time Out Cabaret Award.
Since then, he's toured all over the world, performing in America, Australia, Europe, the Middle East and Africa.
He will bring his box of tricks to Arbroath's Webster Theatre on Friday February 7, and Dundee Rep the following evening.
Ben has become known for a unique performance style that mixes original magic with storytelling and theatricality – one reviewer memorably described his stage persona as a mix between Tim Burton and Hannibal Lector.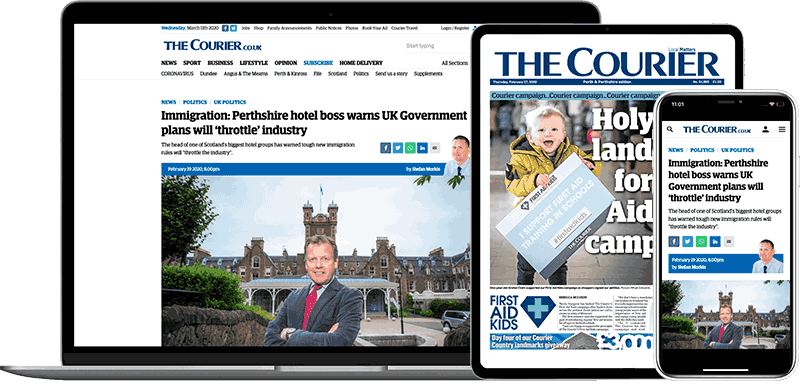 Help support quality local journalism … become a digital subscriber to The Courier
For as little as £5.99 a month you can access all of our content, including Premium articles.
Subscribe