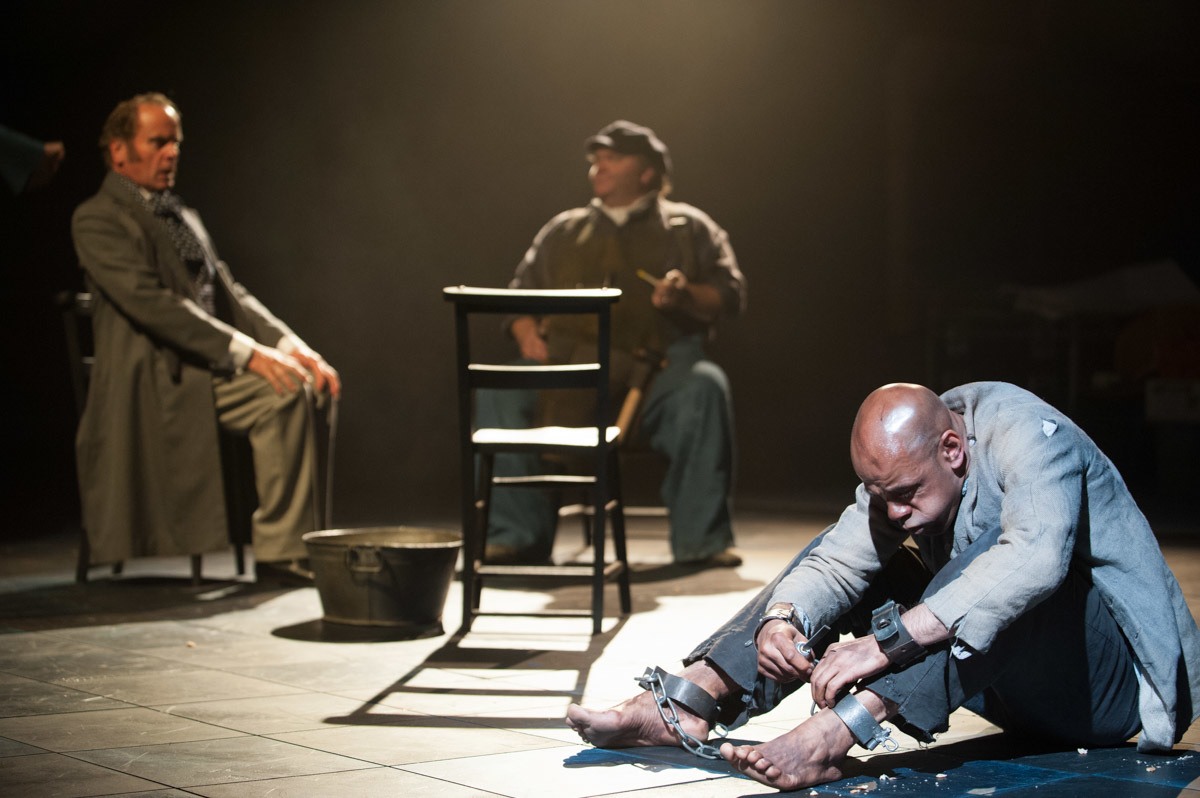 Dundee and Perth theatre companies have lived up to great expectations, after their joint production of the Dickens classic received three nominations for a prestigious award.
Horsecross Arts, based at Perth Theatre and Concert Hall, and the Dundee Rep ensemble have been shortlisted for best director, best ensemble and best design for the show at this year's Critics' Awards for Theatre in Scotland (CATS).
Horsecross received an extra nod for its production of Beauty and the Beast, whilst the Rep finished its haul with a place on the shortlist for Little Red and the Wolf.
Gwilym Gibbons, chief executive of Horsecross Arts, said: "We are absolutely delighted at our four CATS nominations. It is a fantastic endorsement of our commitment to taking theatre out and about while Perth Theatre is being restored and redeveloped.
"Co-productions such as this will be a cornerstone of our strategy with Perth Theatre reopens in 2017, so we are equally excited at the three nominations for Great Expectations with Dundee Rep."
Jemima Levick, who has been shortlisted for her work as director of Great Expectations, previously won a CATS award for the Rep's 2009 production of The Elephant Man.
Becky Minto and Mike Robertson share the design nomination.
All the other awards are for the production as a whole.
Nick Parr, chief executive of the Rep said: "The whole company is delighted to have been nominated for four of the seven CATS awards this year.
"Once again our city gets to make its mark on the national stage with the Rep being recognised in these national awards. We are looking forward to the award ceremony in Edinburgh when we can celebrate another fantastic year of Scottish theatre."
The CATS, which have been running for 14 years, celebrate achievements in Scottish theatre.
The judging panel is made up of Scottish theatre critics across print, radio, TV and online platforms.
Mark Fisher, co-convenor of CATS, said: "This has been another vintage year for theatre in Scotland with no fewer than 20 productions recognised in the shortlists.
"That so many different productions have made the shortlists demonstrates tangibly the breadth of creative talent in Scottish theatre today."
The CATS will be held on the 12 June at the Royal Lyceum in Edinburgh.