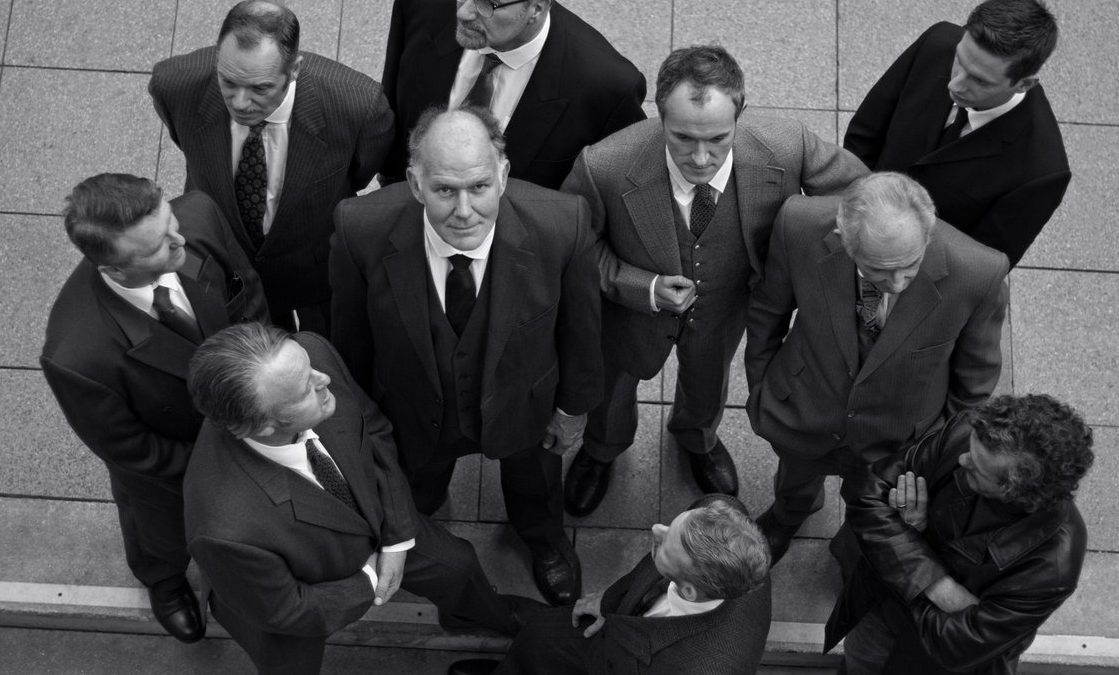 Political infighting. Loyalty. Spying. Scheming and betrayal. In this era of Johnson, Corbyn, Putin and Trump, these phrases are as relevant to the world of politics today as they've ever been.
But it's political intrigue from more than 40-years ago at the height of the Cold War which forms the basis of Rapture Theatre's Scottish production of hit play Democracy.
Scottish acting legends, including Taggart's Colin McCredie and River City's Sean Scanlan, star alongside American movie actor Tom Hodgkins and Brookside's Neil Caple in Michael Frayn's thrilling tale of spying, politics and espionage.
Set against the backdrop of West Germany in 1969, the plot centres around a fictional version of the real Willy Brandt, a German statesman and politician, who was leader of the Social Democratic Party of Germany from 1964 to 1987 and served as Chancellor of the Federal Republic of Germany from 1969 to 1974.
When Brandt 'dares more democracy', his own party conspires, plots and tries to destroy him.
As his enemies tighten the noose around his neck, Brandt believes the only man he can truly trust is Gunter Guillaume, his devoted personal assistant.
But in the world of political intrigue, espionage and betrayal, is anyone to be trusted?
Acclaimed during a West End run as "Shakespearean in scale but with all the twists and spins of modern politics", Democracy combines the fascination of a John Le Carré thriller with the dynamism of The West Wing and House of Cards.
An acclaimed playwright, journalist and novelist, Michael Frayn says Democracy was a long-time coming.
Frayn says that he always had an interest in German history and had read about Brandt and Guillaume when the events of a Stasi spy being exposed within the offices of the West German Chancellor play took place.
He was intrigued by the idea of Brandt and Guillaume both spying and being spied on by each other.
"It is a dramatised version of what we all do all the time," he said in a recent interview.
"We are all trying to work out what each other's intentions are."
He also describes it as a play having "fictional versions of real characters".
Taggart star and former Perth Youth Theatre member, Colin McCredie, paid a visit to Perth Theatre on Tuesday before the first of his two night run in Perth Concert Hall.
He admits he hadn't heard of Democracy until recently but is delighted to be playing a starring role.
"I hadn't seen it, so obviously that's quite good, coming to it fresh," he said recently.
"I'd been interested in the recent Deutschland 83 and I'd watched Bridge of Spies—the Spielberg film last year—as well. After watching those I'd looked up a few articles on the East/West German spy thing. It was a period I was quite interested in.
"It's just amazing that, in your lifetime—25 years ago—these changes all happened. It's almost like a parallel universe: the Wall, the Eastern and Western Block, Berlin being split in two.
"I've been to Berlin since the Wall came down. It's mental that this happened. And the drama within all that, the politics, are really interesting. It makes for a really good drama."
Democracy – Byre Theatre, St Andrews, September 17;  Adam Smith Theatre, Kirkcaldy, September 21.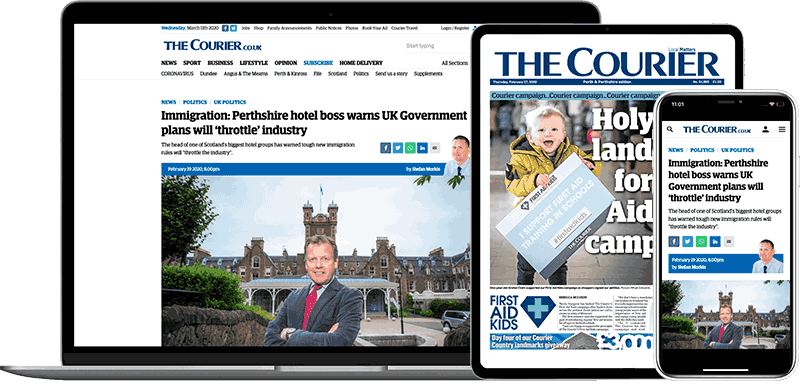 Help support quality local journalism … become a digital subscriber to The Courier
For as little as £5.99 a month you can access all of our content, including Premium articles.
Subscribe