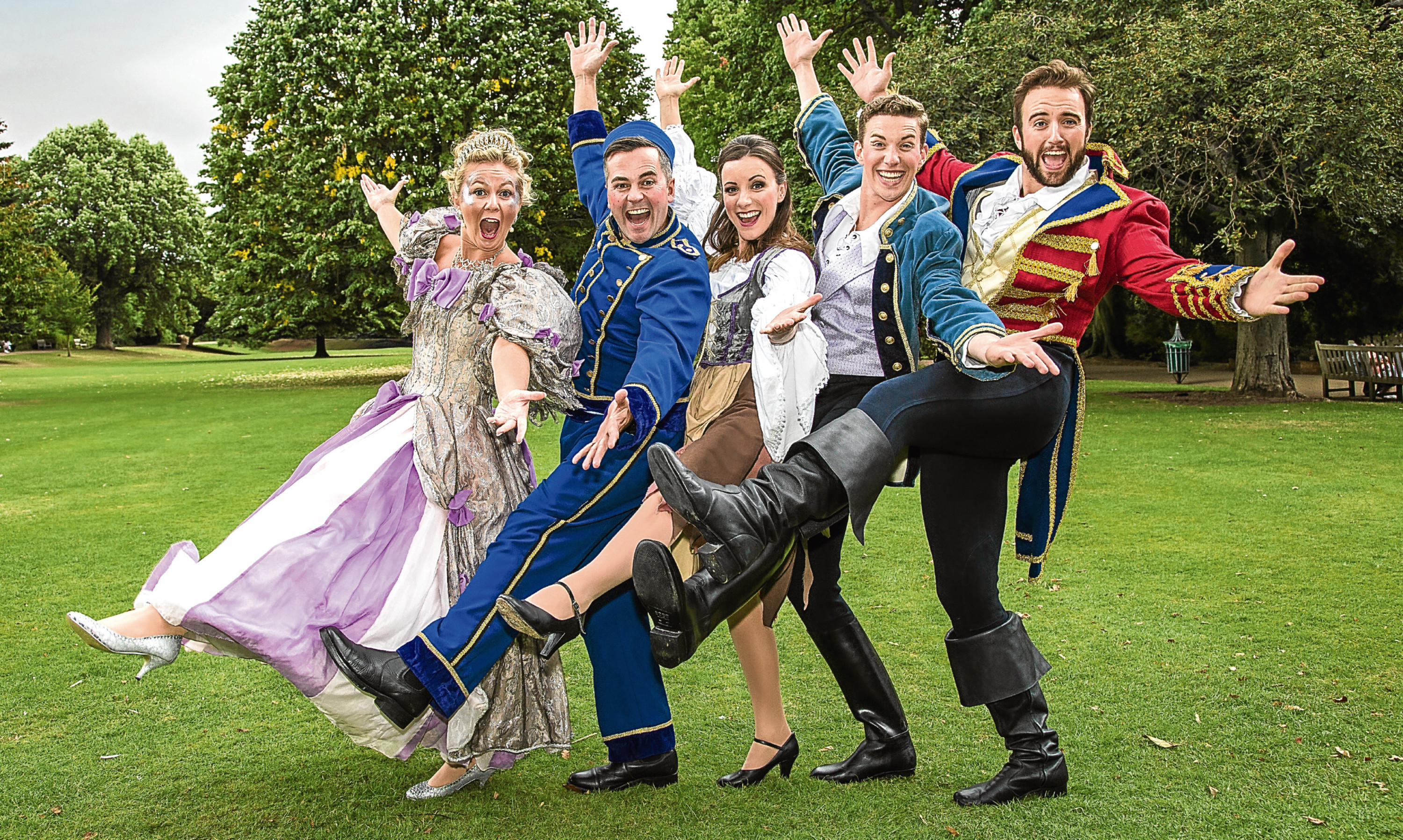 Panto season is upon us. Oh yes it is!
A visit to the pantomime is as much a part of Christmas as decorating the tree and giving presents.
All over the country, ruffles are being fluffed, evil stepsisters are putting on their scary make up and actors are getting ready to be the front or back halves of cows, horses and donkeys.
Whether you live in Fife, Dundee, Angus or Perthshire there's a panto near you.
Kirkcaldy's Adam Smith Theatre is putting on a very special version of the perennially popular Cinderella.
The theatre is holding its first ever dementia and autism friendly pantomime performance this winter, with a special showing of Cinderella that's been adapted specifically for older people and those with additional needs.
Audiences can expect all the thrills and laughter of a typical pantomime at the special showing on Friday January 6, with the added comfort of softened stage action, lighting and sound cues.
The performance is also suitable for children and young adults with additional support needs and can be booked individually or in groups.
This year's show, which promises lots of song and dance, exciting costumes and slapstick comedy, is being performed by Imagine Theatre, whose cast includes two funny dames as the ugly step sisters – both of whom have appeared in BBC TV's Still Game.
Elsewhere in the Kingdom, the Byre Theatre in St Andrews is showing the magic carpet ride that is Aladdin.
Dog lovers should point their noses towards Dunfermline's Carnegie Hall for Moon Dog and the Christmas Star which tells the story of Molly, who really, really wants a puppy for Christmas. It's a magical tale about making a new friend from a distant place that combines puppetry, clowning and a beautiful original score.
Perth Concert Hall has lined up the purrfect team for its production of Dick McWhittington – a Scottish twist on a classic tale.
Writer Alan McHugh and director Ian Grieve's story sees King Rat and his rodent army swarming all over Perth. McWhittington is on his way to London to seek fame and fortune and doesn't know that it is his destiny to save the city and become Provost. It's up to Perth's very own fairy godmother, the Imp of The Inches, to bring him back.
Further north, Pitlochry Festival Theatre will be hoping audiences aren't mean to their festive offering of Scrooge.
The Scottish premiere production features a large cast and live band, spectacular sets and costumes, and spooky special effects. It promises to be one of the most memorable Christmas musicals ever staged in Pitlochry.
Over in Angus, there's swashbuckling adventure when Sinbad sails into town.
The Webster Theatre in Arbroath plays host to nail-biting adventure, dastardly pirates, fortune-finding and romance as audiences follow the sailor's fantastical voyages.
Ugly sisters and pumpkin carriages will abound in Forfar when Forfar Musical Society presents its take on Cinderella at the Reid Hall.
Something marvelous is brewing in Dundee with the Rep's production of a Roald Dahl classic.
George's Marvellous Medicine was first published in 1981 and remains one of his most popular stories for children.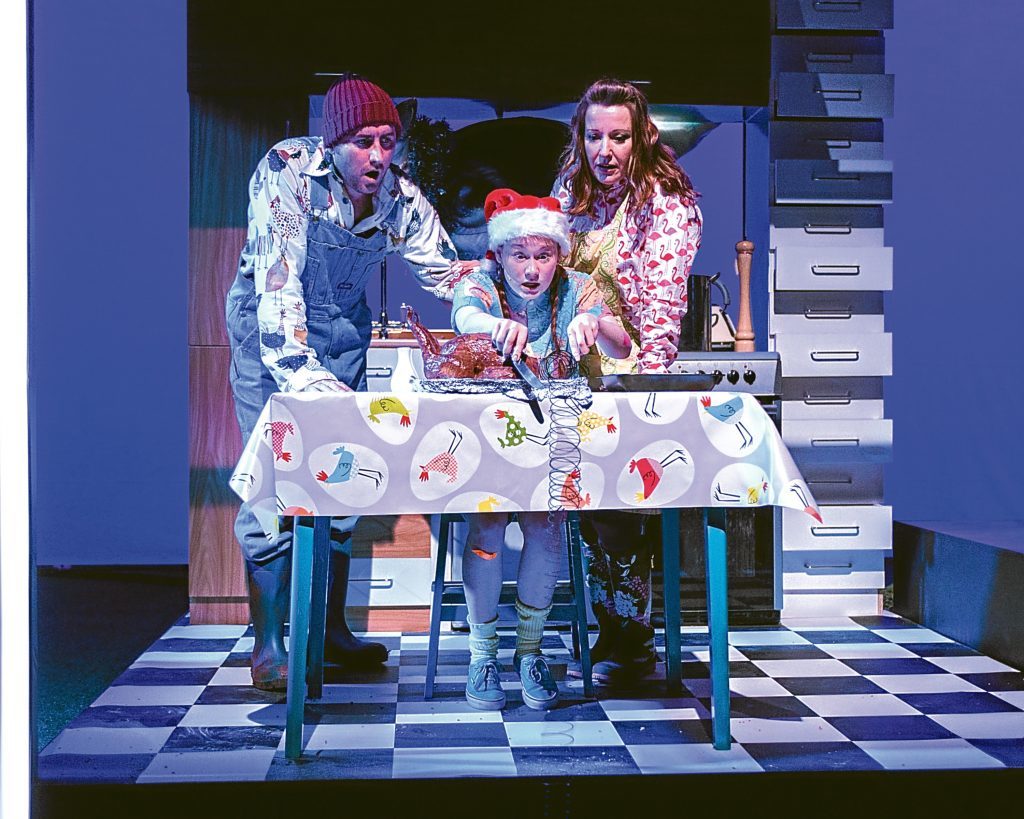 It tells the story of George and his nasty grandma who needs teaching a lesson.Some children never grow up and the best of these live in Never Never Land.
Thomson Leng Musical Society will introduce us to Tinker Bell, Tiger Lily and her mermaids, Captain Hook and his band of pirates and – of course – the Lost Boys in its enchanting production of Peter Pan at the Gardyne Theatre.