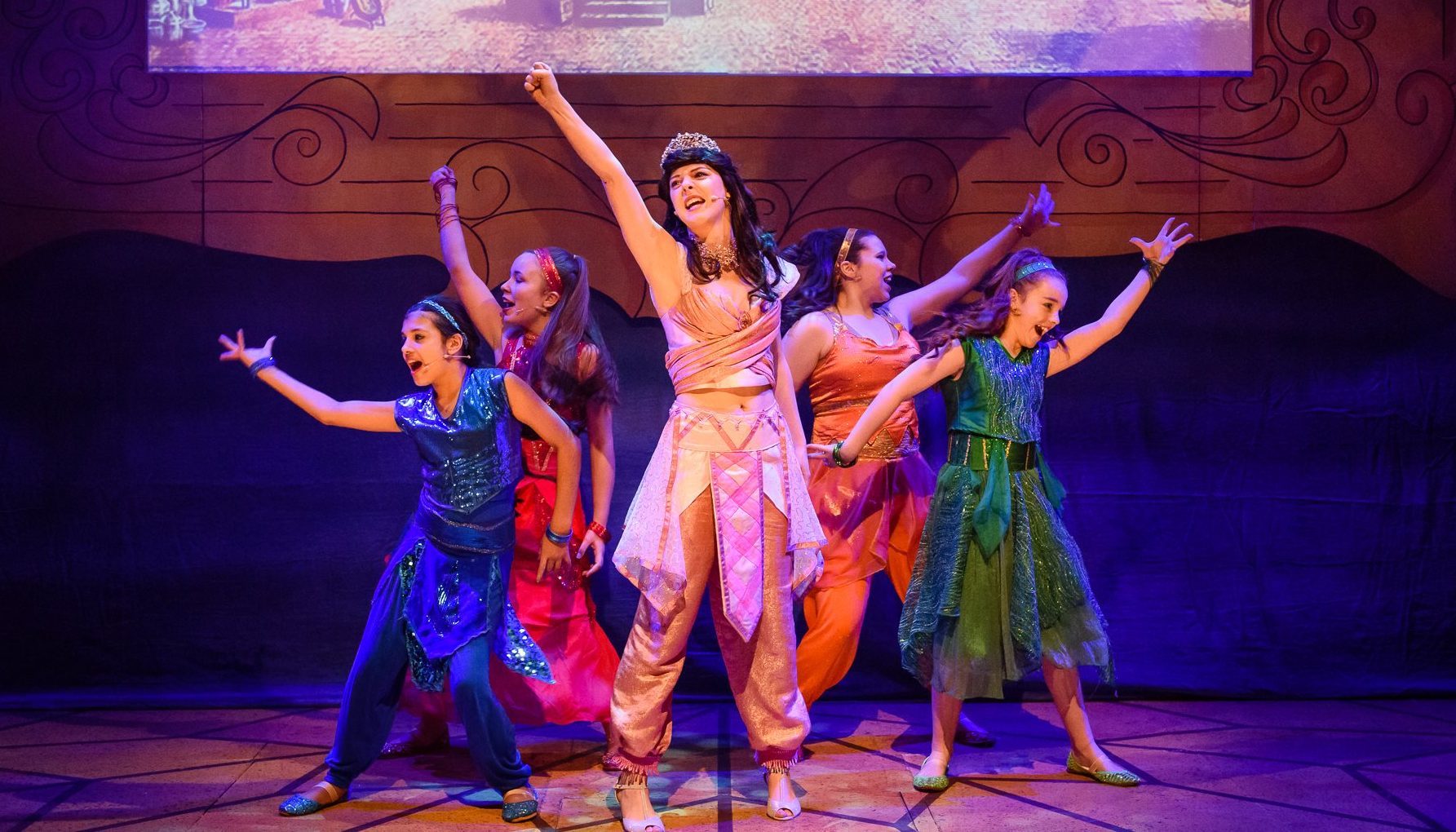 Admit it. At times, 2016 has felt like a bit of a pantomime.
But if it's the real deal – and some festive escapism – you are after, then you could do worse than head for the Byre Theatre and Bard in the Botanics' production of Aladdin.
After the Glasgow-based company's hugely popular Cinderella in 2015, writer/director Gordon Barr returns to St Andrews with magic, excitement and a host of colourful characters as the audience joins Aladdin and his pals on the adventure of a lifetime.
Aladdin (Robert Watson) dreams of a better life, and if he can get the beautiful Princess Jasmine (Christina Gordon) to marry him, then all the better.
In the Cave of Wonder lies a lamp that promises to make all his wishes come true.
Only time will tell if he can overcome the evil sorcerer Abanazar (played menacingly by Stephen Arden) determined to get his hands on the lamp too.
But throw into the mix side splitting slapstick, lavish costumes and light-hearted performances by actors clearly having a ball, and it's little wonder that the audience are perpetually in stitches.
At the heart of the comedy  is Widow Twankey (played by Byre panto veteran Alan Steele).
Aided down at Twankey's Laundry by appropriately named workers such as Mucky Margaret and Big Bubbles Bertha, Twankey has the audience groaning with one liners such as "I had to sell my Hoover – it was gathering dust!" and "I had this dream I saw an ocean of fizzy orange – but it was just a Fanta Sea!"
The obligatory panto tradition of the dame flirting with an audience member sees her target poor 'Alastair' in the front row – with more pointed ammunition reserved for 'drunk woman' and 'torn faced girl' seated further along!
There's plenty other laughs, however.
"Do I have lamp breath?" asks The Genie (Robert Elkin, also playing The Slave of the Ring) when he is released from the lamp after 2000 years.
And when Aladdin gets locked  in a giant washing machine and comes out of the spin cycle shrunk, there's comedy gold when he gets put through the mangle, prompting a laundry worker to say: "I always wanted a flat mate!"
Anyone who saw the National Theatre of Scotland's acclaimed Glasgow Girls at Dundee Rep in October will also recognise Stephanie McGregor who plays Wishee Washee.
A traditional fairy tale  – and a moral lesson about living life instead of wishing it away – lies at Aladdin's core.
But add in  musical covers of tracks by Destiny's Child, Katy Perry, Justin Bieber and a hilarious version of Creedance Clearwater Revival's Proud Mary ('Washing…Ironing…Folding up the laundry…!'), and you'll struggle to find a funnier night out this Christmas!
*Aladdin runs at the Byre Theatre, St Andrews, until December 31. For ticket information go to www.byretheatre.com/events/aladdin/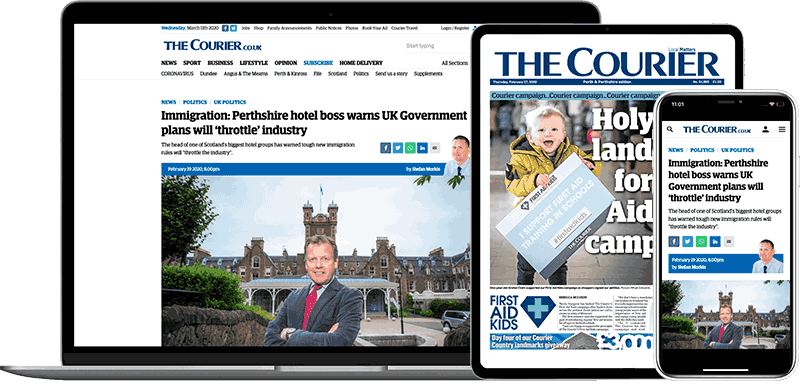 Help support quality local journalism … become a digital subscriber to The Courier
For as little as £5.99 a month you can access all of our content, including Premium articles.
Subscribe